Read on to find out how to get a quality logo designed by a pro for just $5.
---
9 Best Hip Hop Logos
My colleague tested various logo design services on the market to see how they performed. I was eager to see which one came out on top.
Check out his full logo design service comparison
 to see which of the services designed the winning logo for Website Planet.
How to Get Your Logo Designed for Just $5
When it comes to getting your hip hop logo professionally designed, you may think that an experienced graphic designer is way out of your budget. But if you have even $5 to invest in your branding, then you're in luck. With freelance platform Fiverr, designers offer packages that begin at just $5! And there are thousands of designers on Fiverr, each offering their own unique design style. No matter what your budget or desired logo look, you're sure to find a designer that can bring it to life for you. The road to your new logo design starts by
going to the Fiverr homepage
 and searching "hip hop logo". All of the relevant designers will pop up in the results. From this page, you'll be able to see an example of their work, their star rating, and a snippet of blurb explaining their specialism.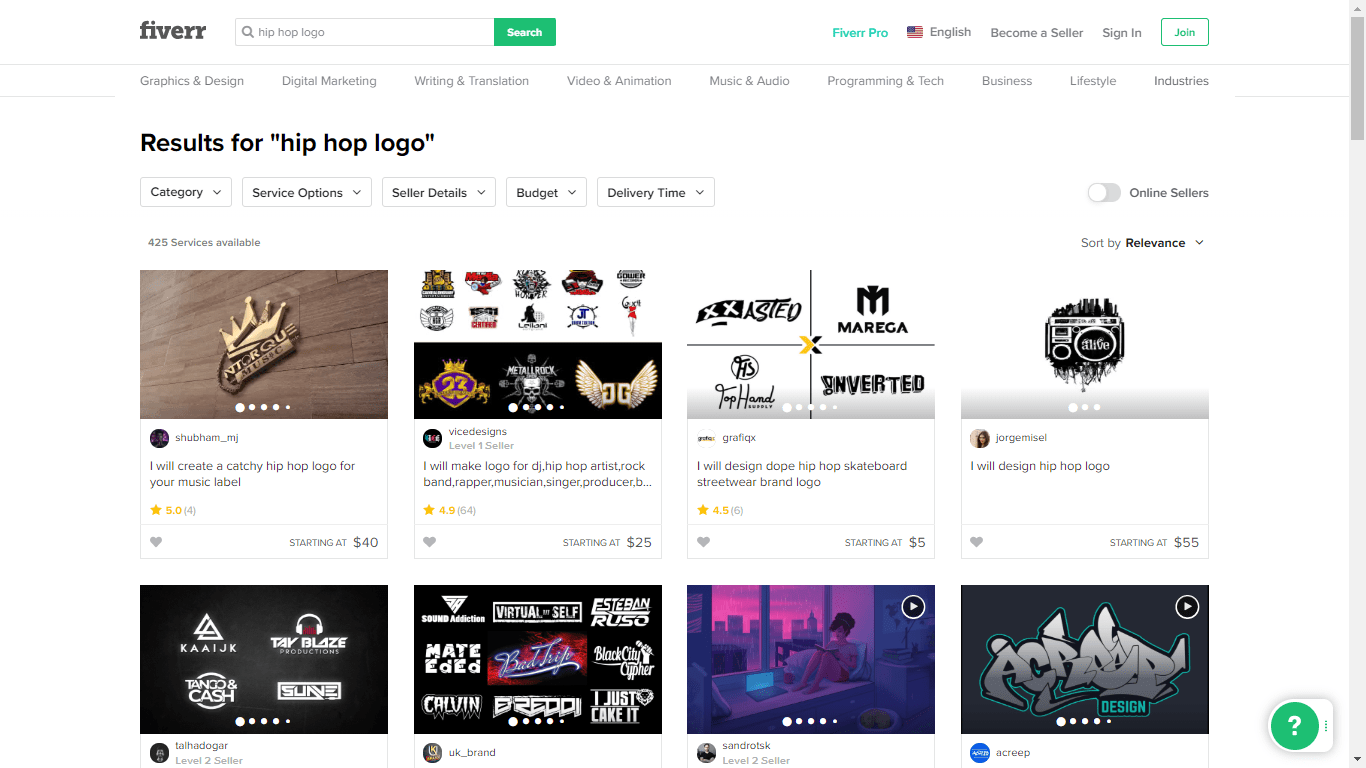 Take a scroll through your results and click on any designer pages that catch your eye. A designer's profile is home to their 'About This Gig' section, portfolio, and a list of their services divided into packages. You can also find their past reviews and ratings. If you have any unanswered questions about their work, you can contact a seller directly from their profile.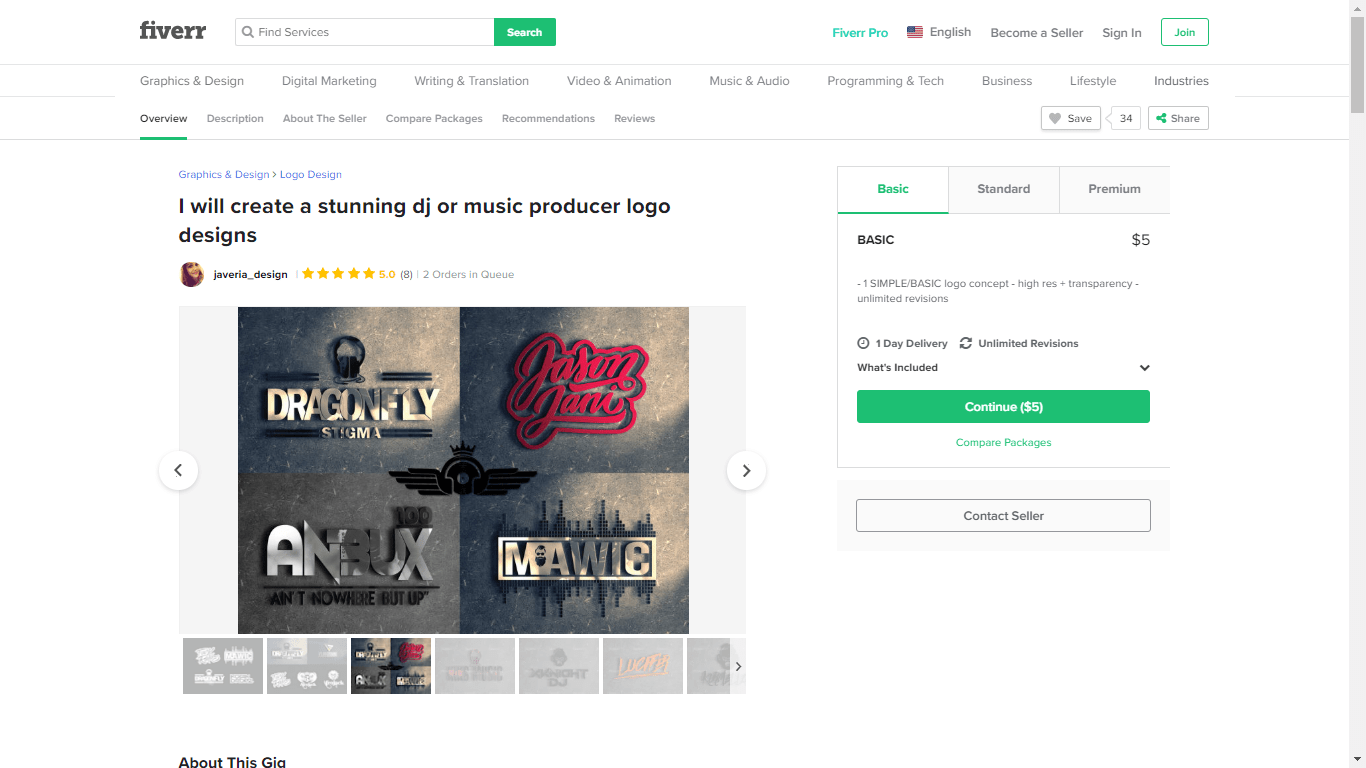 Once you've decided on a designer, click
Continue
to head to the payment preview page. Here, you can review the contents of your chosen package before clicking
Order Now
to confirm payment.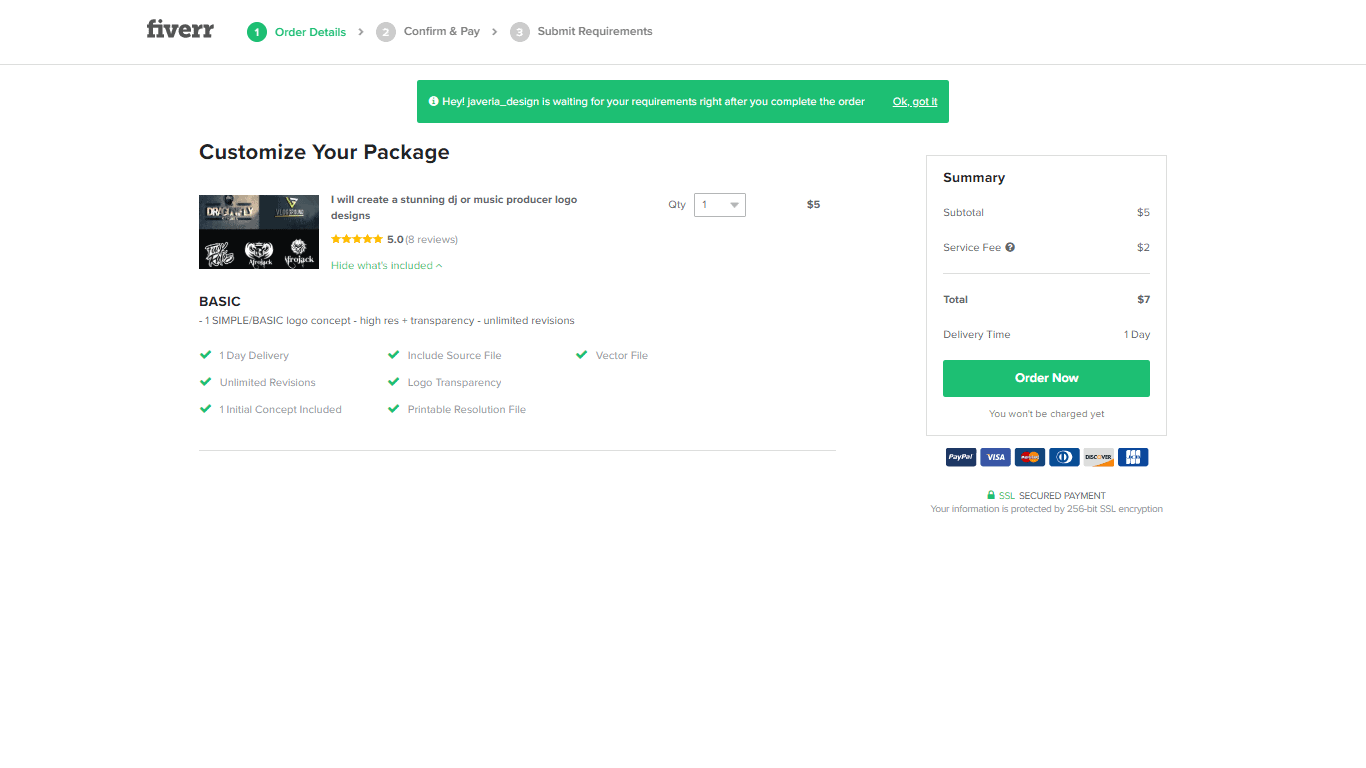 As soon as you confirm your payment, you can provide your new designer with more info about your vision, including sharing any existing branding or doodles you've made. In no time at all, your professional logo design will be on it's way! Want to learn more? Check out our
in-depth Fiverr review
 for more tips and example logos. Here are a few more Fiverr features I particularly like:
Payment peace of mind – You pay upfront when you book a gig, but the funds are only released to the designer after you've received work you're happy with.
No unexpected fees – Since your payment is made upfront, a designer can never overcharge you or add surprise fees for things like revisions.
Package extras – Some designers offer add-ons to their packages for an extra fee. These include multiple revisions, 3D mockups, or expedited delivery. It's a great way to tailor their set package offerings to your exact needs.
Designer search options – There are thousands of designers out there, so use the handy search tools to filter your search by style, delivery time, and budget.
How to Make Your Own Logo
Designing an aesthetically pleasing, unique logo takes time and some level of artistic skill. Luckily, there are plenty of DIY logo makers out there to help you with this task – but they were not created equal. Some are complex and difficult to use, while others offer too few customization options to make anything original. I always recommend using Wix Logo Maker. With this tool, you have to answer a few easy questions first to help the artificial intelligence (AI) learn about your preferences. It then generates logo suggestions tailored to your preferred design style and industry. Want to give it a try?
Go to the Wix Logo Maker homepage
 and sign up for a profile to begin. The first question in the process is simple  – fill in your company name and tagline (if you have one).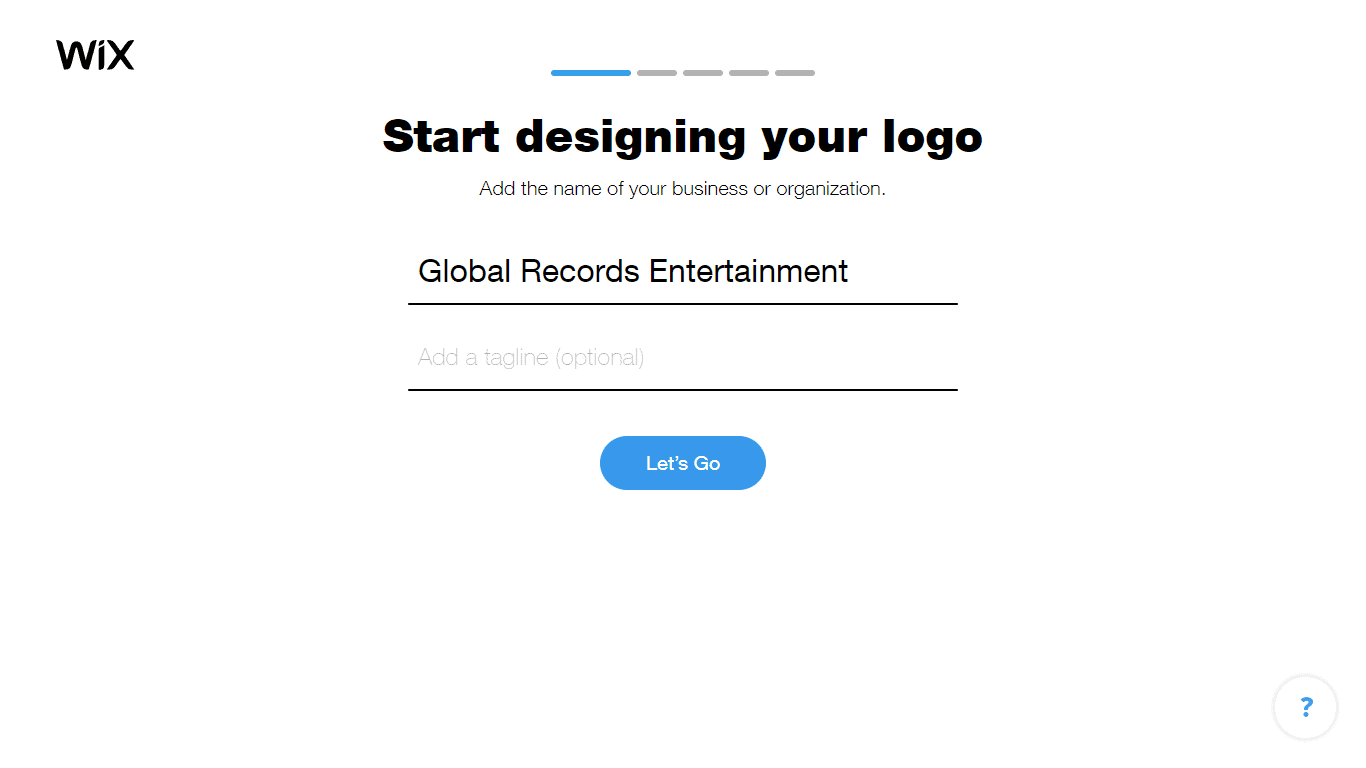 Then, choose your company's industry from the dropdown list. Hip hop spans lots of creative fields, so luckily there are a huge range of options to choose from. I went for a production company in my example.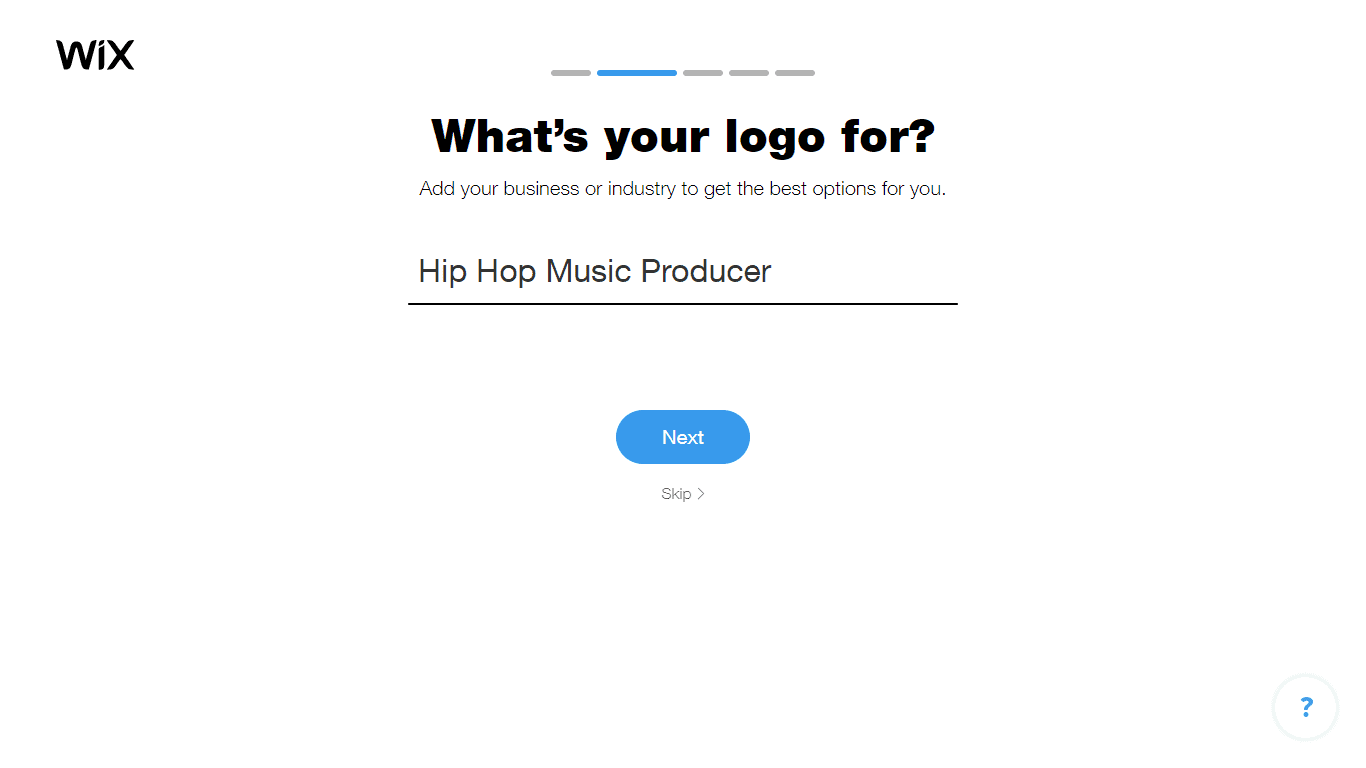 Next, select as many adjectives as you want that describe the look and feel of your ideal logo. Now the AI is starting to learn about your tastes and your company's brand values.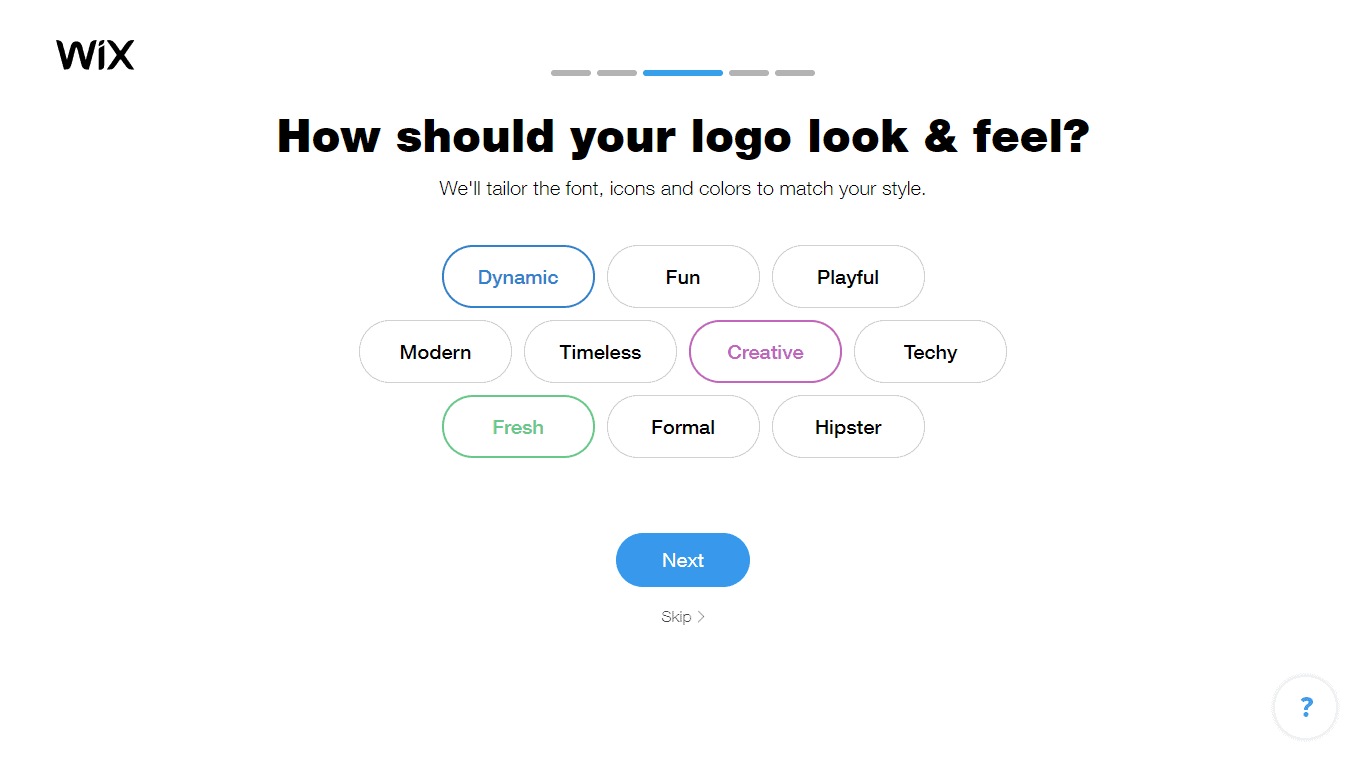 In the next step, you'll be greeted by different logo pairs. Select the logo in the pair that you like best or click
I don't like either of them
to move on. Don't spend too long agonizing over your choices here, it's often best to go with your gut decision.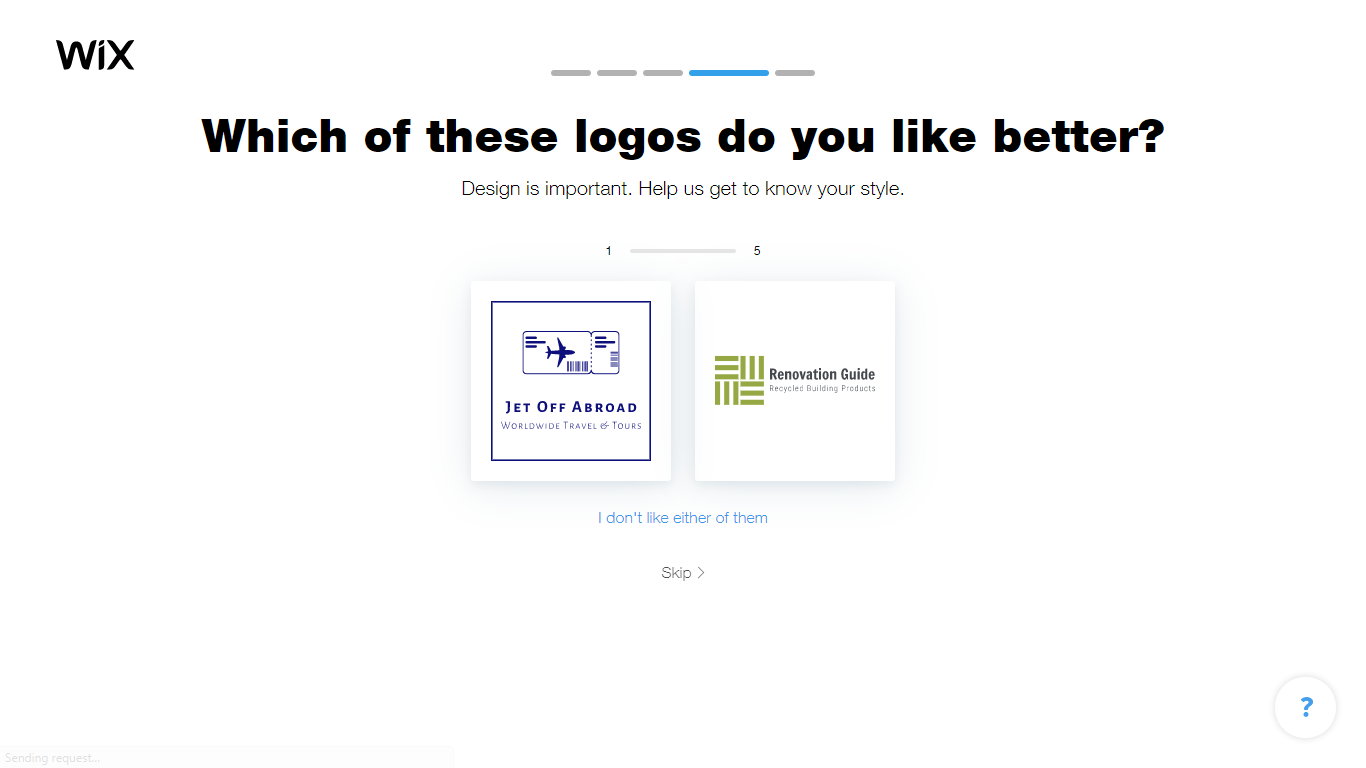 In the final stage of the step-by-step questions, tell Wix Logo Maker where you intend to use your logo, like on merchandise or on your company's website.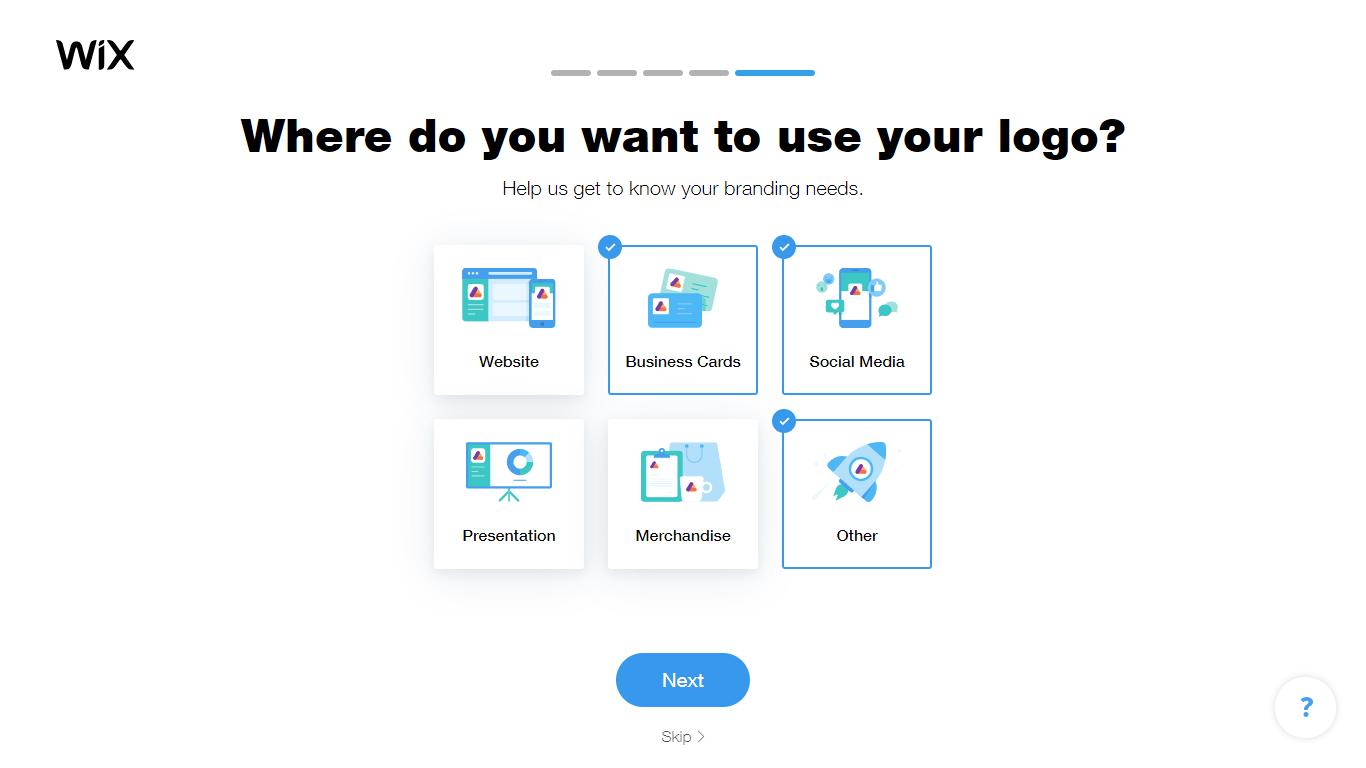 Your logo suggestions will appear next – this is the fun, creative bit! Browse through the suggestions and see if anything jumps out as having potential.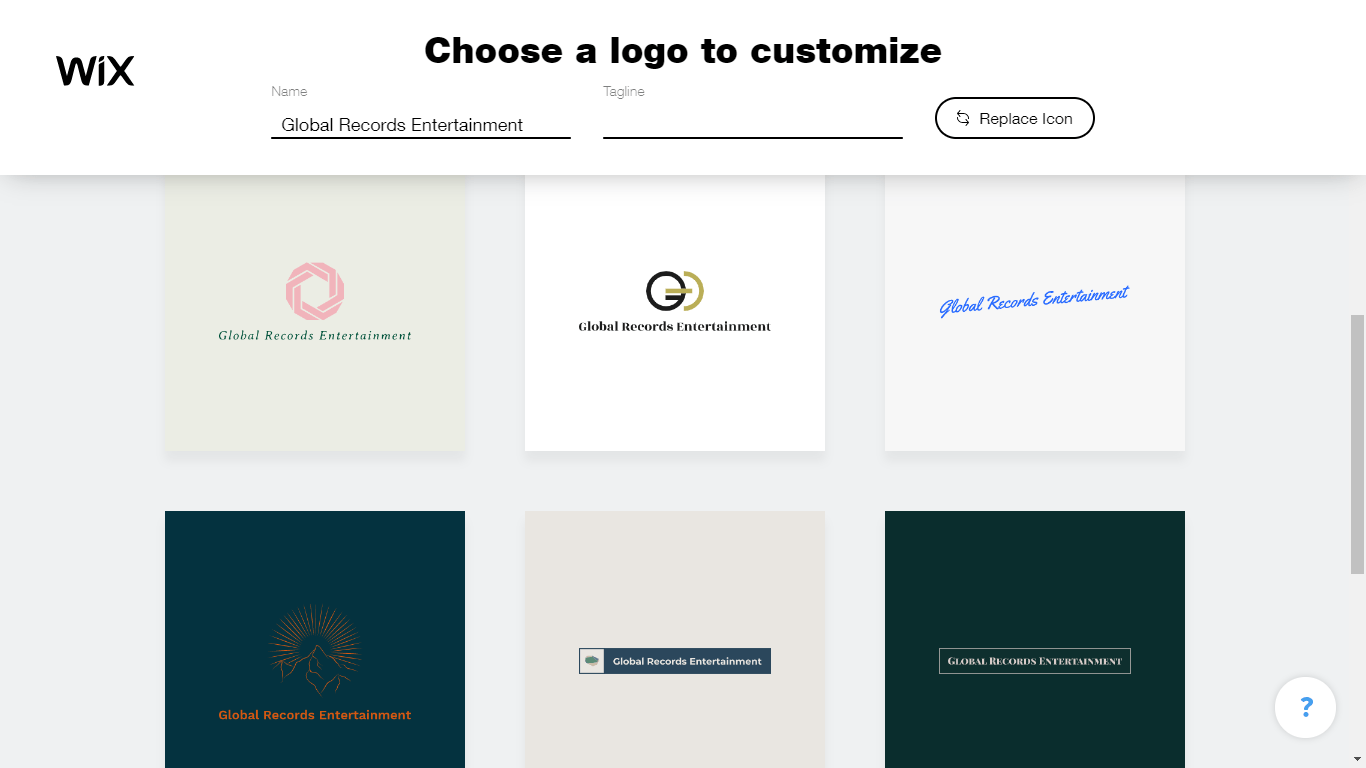 Even though you specified your industry at the start, the icons can still be a bit generic at this stage, so it can be hard to picture the final logo. You can update this by clicking
Replace Icon
and searching "hip hop". Choose an icon to add to your suggested logo results, or search other related terms, like boombox, urban, and graffiti, if you have something specific in mind.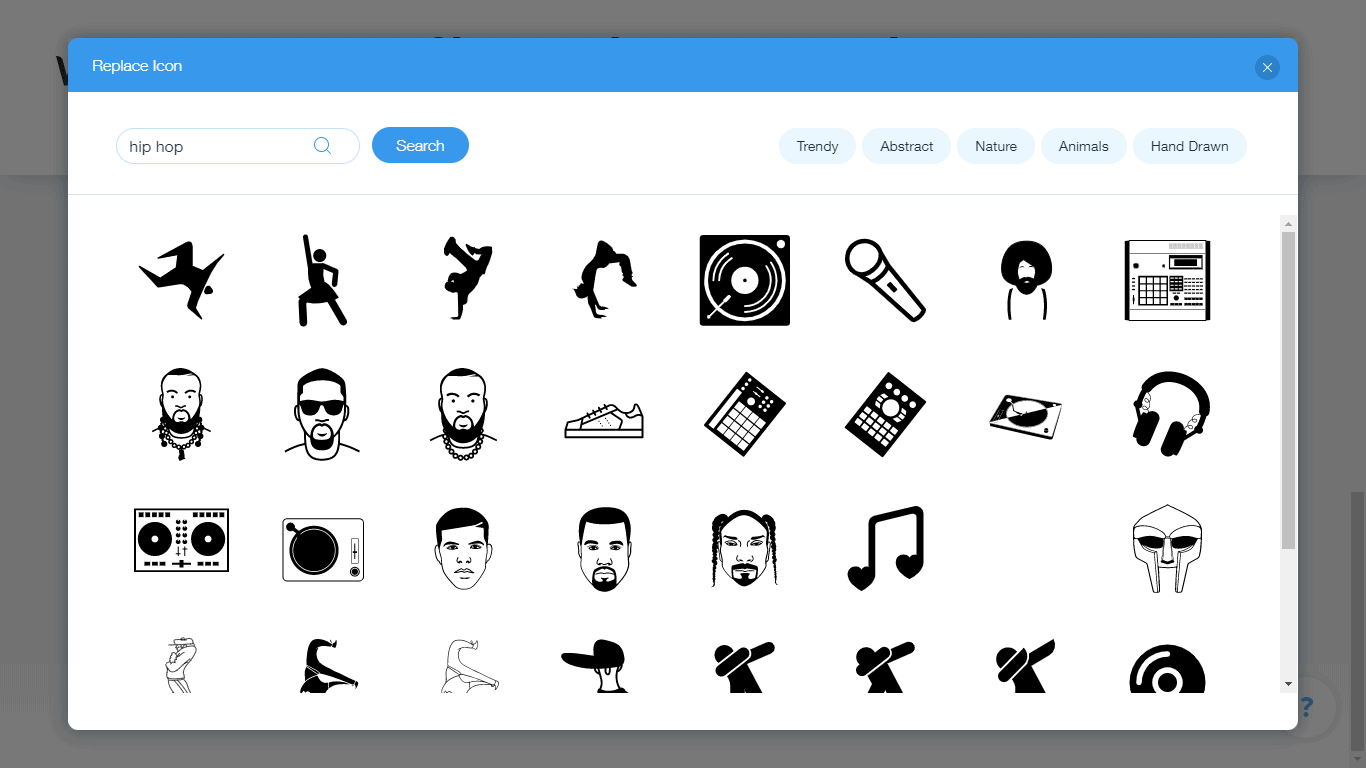 As soon as you locate a logo you wish to personalize, simply click on it to access the logo editor. Within this page, you have the ability to incorporate or eliminate icons, opt for pre-designed color palettes, and investigate various font styles. Thanks to a recent update, it is now possible to include multiple icons in your logo, as demonstrated in my example. This presents an excellent opportunity to craft something entirely distinctive.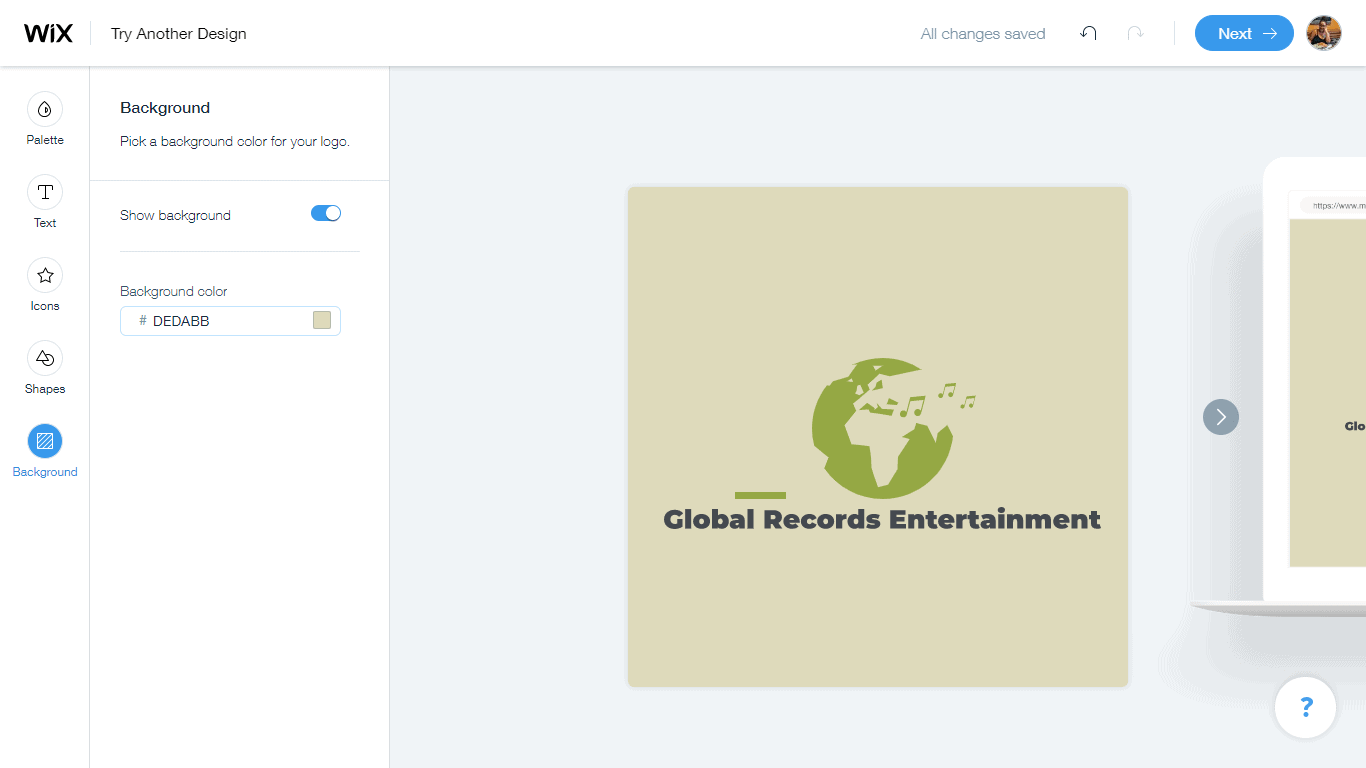 When your logo is looking exactly the way you want it, click
Next
and you'll be taken to the package selection page. You have two options here: downloading a small, low-res free image or choosing a package and paying for your logo in high resolution. (You'll need the latter if you plan to actually use the logo, as the free image is pretty small and fuzzy.) Once you're ready to take the leap, confirm your payment, download your logo and, voila! You've successfully made your new company logo. To learn more, read our
in-depth Wix Logo Maker review
.
Wix Logo Maker Alternatives:
LogoMaker – Simple is sometimes the best approach and LogoMaker does simple well. You can have a basic hip hop logo in just four quick steps! Ideal if time is of the essence. See some logo examples in our detailed LogoMaker review.
Looka – A full-service option for logos and general branding, Looka is great for small businesses and startups in need of website design, business cards, and other branding material. Learn more about the platform's pros and cons in our full Looka review.
Final Thoughts
Fiverr offers affordable design packages without having to sacrifice quality
. I always recommend it to anyone who has any money to spend on a new logo, even if that's only a few bucks. In the long run, it often works out cheaper than paying to download high res files from "free" logo makers. Set on DIY? Choosing the right logo maker is the key to a hassle-free creation process. Don't waste time trying out mediocre logo makers,
Wix Logo Maker's AI technology
, attractive designs, and extensive customization options make it the smoothest process around. If you still aren't sure which design service to use for your new logo, check out my colleague's comprehensive
logo design service comparison
 to see how other services performed.