In the mid-part of 2014 Google announced a new domain registration service that was set to invite-only, to take on competitors such as GoDaddy and 123-Reg. The idea is to provide an easy to use and easy to manage alternative to setting yourself up with a web address.
Admittedly this seems to have going right under the radar as only a select number of people have heard about it. There are a few things you need to know about this new beta service and that is why we are dedicated today's post to Google's Domain Registration Service.
Firstly lets clear up what the registration service DOESNT DO:
You cannot register domains names
You cannot host domains
Don't let that put you off though, because believe me there is a lot to offer its users that will make you think long and hard about transferring all your domains across to Google.
Google Privacy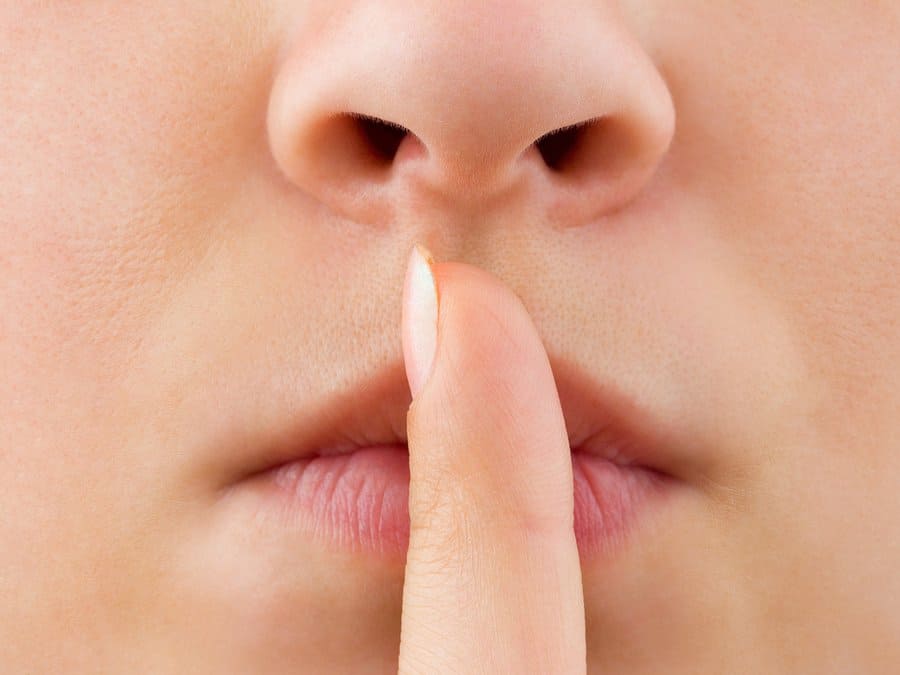 One of the biggest perks for me is the Google covering the costs for privacy features.
By this, I mean that Google will actually pay for private registrations so if you want to keep personal details hidden from the public – i.e. your name, address, email and telephone number then you can through Google's service at no cost to you. This privacy protection usually costs anything from £5-£10 at other hosting and domain providers.
Your Own Email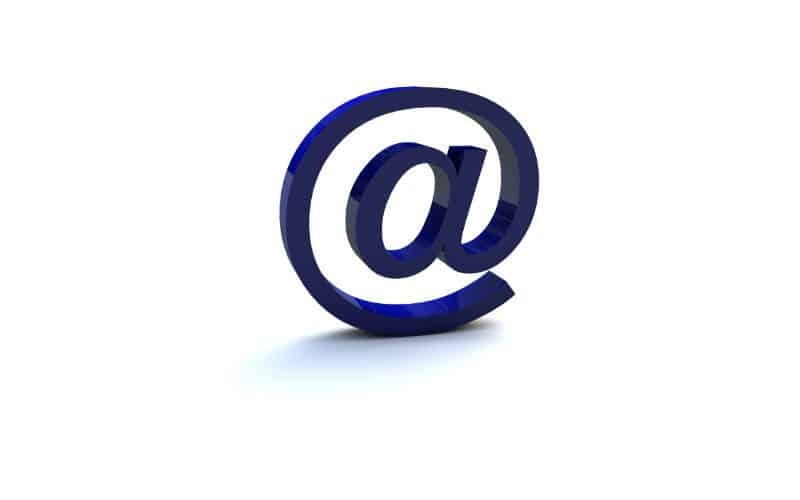 The second key talking point is the fact that Google will also provide you with your own email address. I'm not talking Gmail either, I am talking about your very own branded email address. For example, if we decided to move WebsitePlanet.com we would get @websiteplanet.com as an email address, for no charge at all. Again, most domain or hosting companies would charger anything from £5 – £10 for this service.
You can see the above advantages and savings for one domain so if you have several to transfer to Google then the savings could be phenomenal. You can also add up to 100 sub-domains.
Transferring Your Domain(s)
If you want to transfer your domain to Google, just type in your website address into the search box at domains.google.com and you will be given a few options.

Note: If the domain is unregistered you will be prompted to buy it, and then you will be given the option of securing the domain from between 1 – 10 years o which works out at between $12 – $120.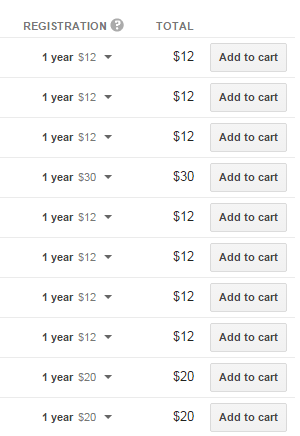 If the domain is already registered to you then you will be presented with a 3-step plan (dependent upon your registrar)
Prepare your domain for transfer
Import your settings
Transfer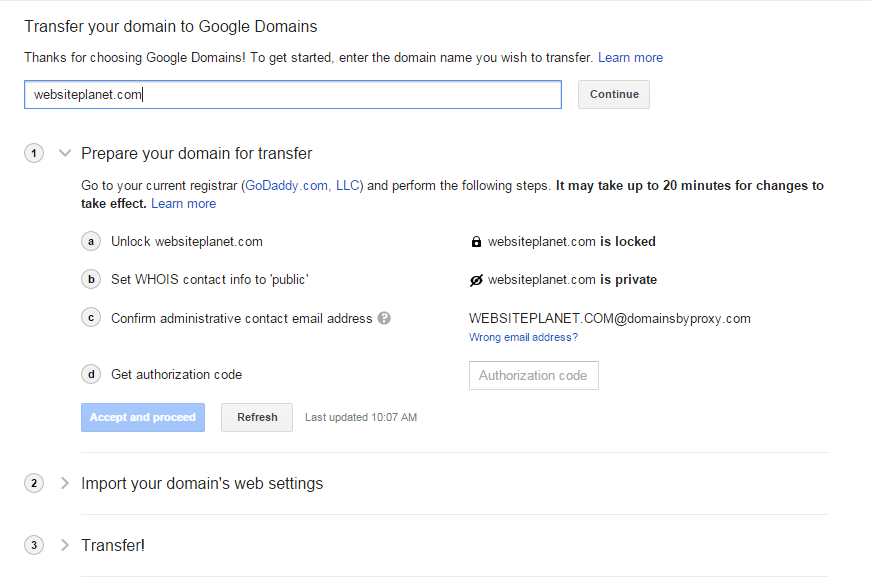 Once these steps have been completed then you will have your domain(s) under Google's Domain Registration service.