What's the magic formula for generating more sales? Generating quality leads.
Most businesses say that the biggest hurdle when it comes to lead generation is a lack of resources, whether it be time, staff, or money. Really, all you need are the right tools. We've researched some of the freshest lead generations tools and picked out the ones that will help you create better ad campaigns, improve customer outreach, and ultimately help you improve sales.
#1: Intercom
If you are looking to increase your online sales, or have a varied customer offering where you are often fielding inquiries, you should really look into Intercom. On the surface, Intercom looks like just your standard live chat application, but it is so much more. Intercom works to help you capture and convert qualified leads by offering real-time chat services that are targeted to your individual customers.
Intercom can provide the following services:
Visitor Targeting: Target your customers based on browsing habits on your website, their referral URL, and more
Messenger Visibility: You can choose which customers to message and even precisely when to message them
Data Enrichment: Integrate various data elements such as Clearbit Reveal to prioritize and contact only the best leads
A/B Testing: Use different message approaches to improve overall performance
Intercom does this through live chat interaction on your website. When a box pops up contacting your customer, it is not a chat box but rather an operator box, which serves to help gather initial information and usher your client to the correct internal team member or information, promoting real-time chat, better support, and increased sales.
The benefit of using this to boost sales is that you give an instant sales agent to your customers rather than a chatbot that you hope will understand the customer and give them a satisfactory answer and point them in the right direction.
One potential downside to this program is that you pay based on the number of people you push messages out to each month. This can become quite pricey if you have a high volume site. However, a properly configured plan may be well worth the additional cost.
This product is best for those selling products that may require more customer interaction, such as clothing sales, service providers, and customizable products.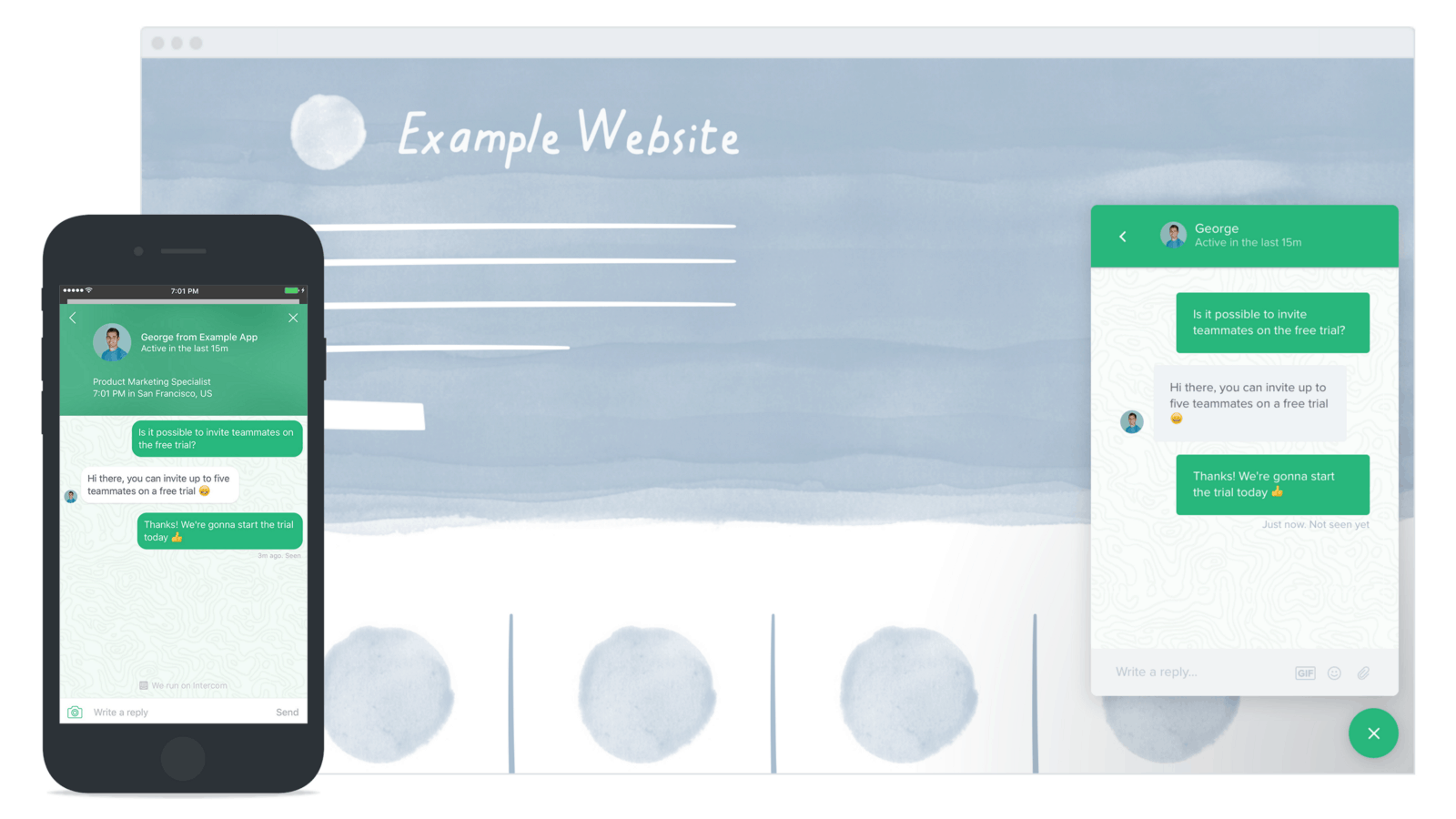 #2: Ringostat
Did you know that phone calls lead to sales 15 times more often than online forms? Ringostat offers data tracking and virtual PBX services to help you generate more sales—both by better managing the calls that your business is currently getting, as well as through data analytics so you can further improve your advertising and marketing spend.
Here's how Ringostat works:
Customers visit your website or see an advertisement for your product
They see a phone number specifically generated for that placement
They call the number and are routed through a virtual PBX
Data from that customer's visit to your site is transferred to your CRM and web analytics tools down to the keyword level
You can use this data to build better ad campaigns
Also, Ringostat can also provide services to improve your call center such as call tracking, call monitoring and recording, and create customized call reports with over 30 parameters.
What's great about this product is that it doubles as both a PBX and lead generation software. The price is also very affordable considering the features involved. The primary downside is that the standard plans are limited to the number of website visitors per day it supports, so those with high traffic and call volumes may be forced to go with the Enterprise plan. That said, if your company has a significant level of traffic, you will likely see substantial benefits that make up for any associated cost.
This service is best for companies such as online retailers, manufacturers, or anyone looking to improve their phone-based sales and advertising mix. It's also suitable for those just starting out that want a virtual PBX solution.

#3: Unbounce
If landing pages are a part of your marketing plan, then you need to look into Unbounce. They offer you the ability to create stunning landing pages using their proprietary drag and drop builder that includes integration of online form builders and over 125 customizable templates.
With Unbounce, you get the following features:
Unlimited users
Unlimited domains
Popups and sticky bars
Integration to MailChimp, Live Chat, AdWords and more
SSL encryption
WordPress integration
A/B testing
One of the best things about this software is that you can create 75 or more landing pages depending on your plan, which gives you a lot of freedom to market to a wide array of customers.
However, this program does come with a bit of a learning curve, and the pricing may be a bit cost-prohibitive to smaller businesses. You can always choose to go month-to-month to do some testing and see if the program works for you.
Unbounce is best suited for businesses that have a large and varied audience, and may benefit from creating a number of different landing pages in order to tap into as many markets as possible.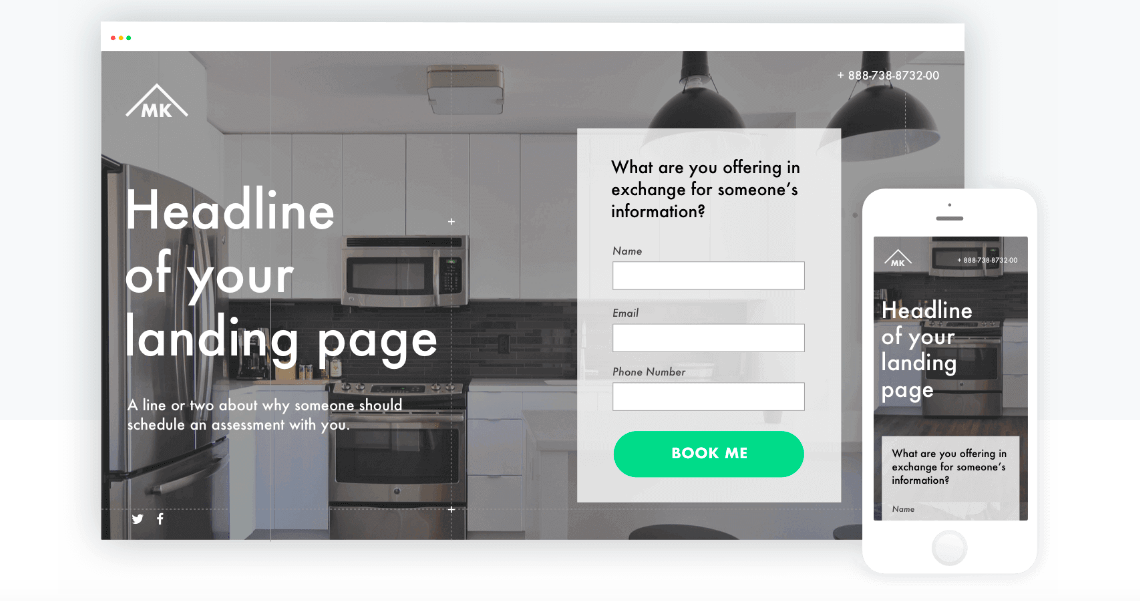 #4: Engageform
Have you ever taken one of those crazy Facebook quizzes where you find out which member of the Avengers you are most like, or which Hollywood celebrity is essentially your soulmate? If so, odds are that Engageform created one or many of those quizzes.
Engageform is a handy survey platform that you can use to generate leads for your business. You can create quizzes that can gather feedback from customers about products, provide promotional discounts, or collect contact information to keep customers informed about your company and products.
With Engageform you can:
Create unlimited Engageforms (polls, surveys, quizzes)
Ask unlimited questions
Customize Engageforms to suit your needs
View and export customer responses
Embed exit links to your website and products
Receive full analytic reports on your Engageforms
What's great about this product is that you're presenting something that customers want to interact with. People love to take these silly quizzes, so you have a captive audience.
The downside is that you may not always get the most honest feedback. There are a lot of people who take these quizzes trying to get a specific answer—especially on the second or third try!
Engageform will work best for those looking to provide brand marketing and discounts to customers. It will also help if you happen to be selling products related to the quizzes and polls you're producing, as you can then market to those already showing an interest in your product.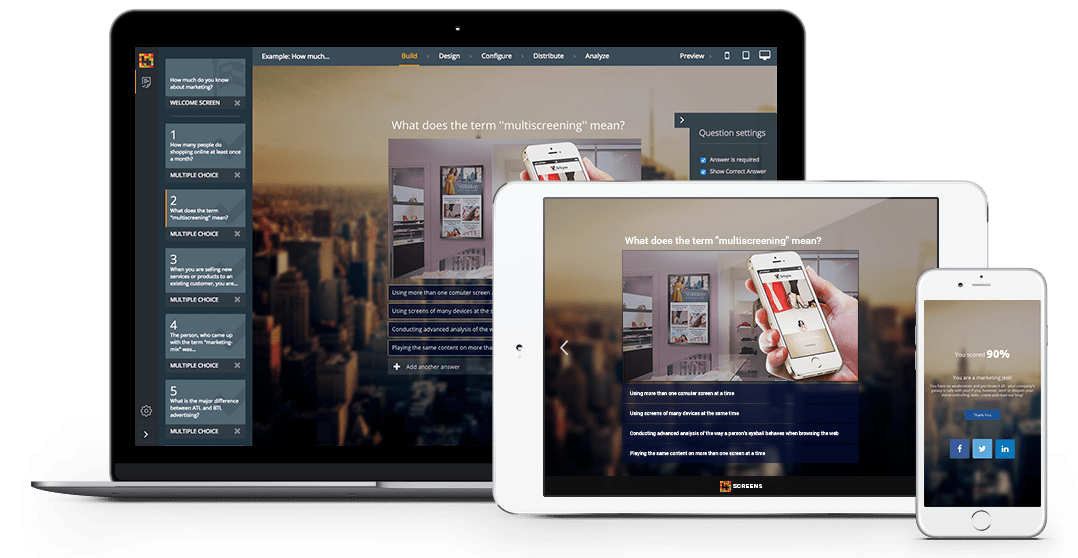 #5: ActiveCampaign
ActiveCampaign offers a combination of email marketing and marketing automation to businesses of all sizes. In addition to a powerful email marketing tool, ActiveCampaign can help boost sales through a variety of marketing automation tools.
With ActiveCampaign, you can do all of the following:
Send emails and campaigns based on interests
Trigger emails to customers based on past actions and even send follow-up messages
Contact customers after visiting specific pages or even viewing particular products
Monitor customer behavior and send them instant messages on your site to offer assistance, additional information, or even promotional offers
Organize customer information to develop targeted marketing campaigns
What's great about this product is that you can customize plans based on your current needs. If you have a small client list, you can choose an affordable product and then upgrade as necessary. For those with more robust needs, ActiveCampaign can handle that as well either on a flat-rate or a customizable pricing basis.
The downside to this service is that it is not fit for beginners. It requires a bit of a learning curve, but with all of the features involved as well as affordable pricing, it's worth taking some extra time to learn the software.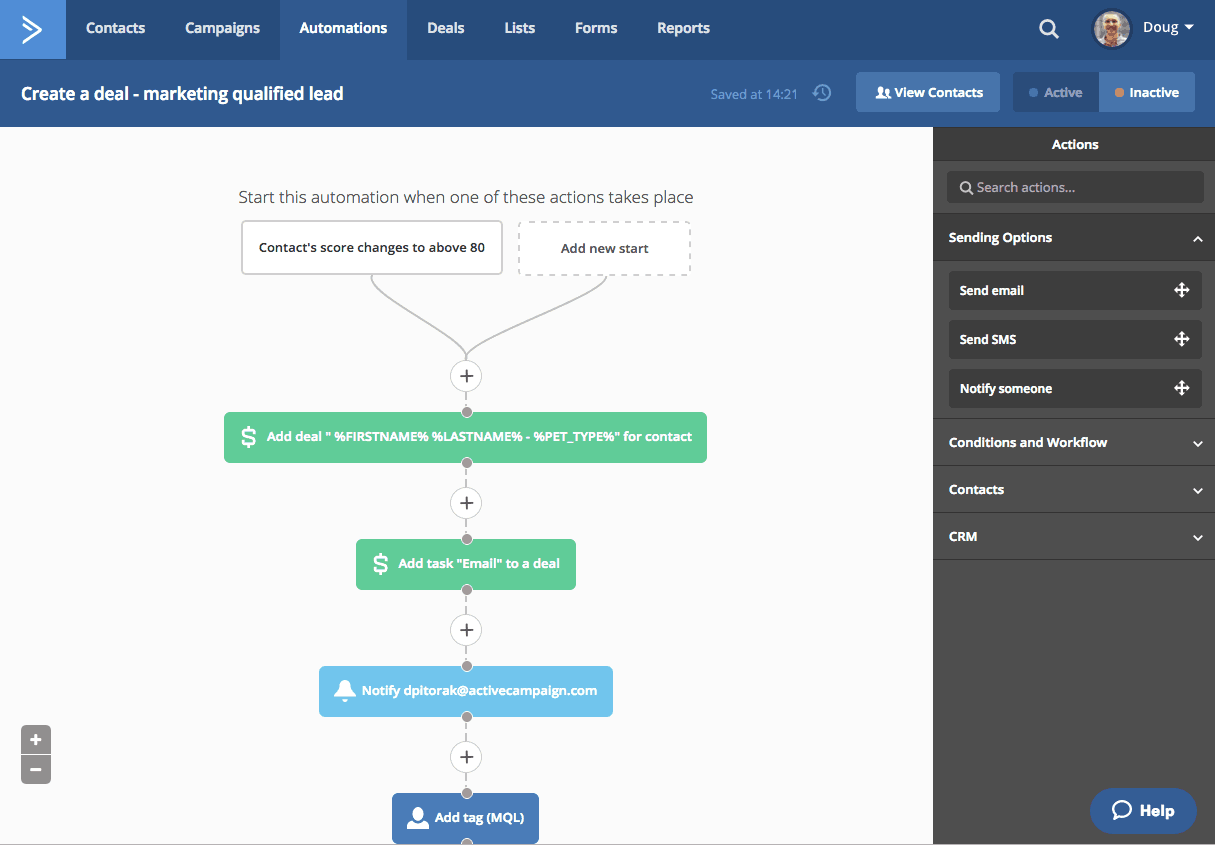 Improve Your Business and Increase Sales With the Latest Lead Generation Tools
Generating leads is more than just finding new customers. It is about improving business processes to improve efficiency, which leads to generating more sales. The above tools will not only help you find new customers, they will help you improve key areas of your business or customer service with the goal of generating new sales.
Rather than providing a short-term boost in sales, these tools will help you create long-term, sustainable business processes. This will allow your business to run more efficiently, establish a regular stream of new leads, and generate sales over time.