Jump ahead to find out how you can hire a professional logo designer for just $5.
9 Best Flower Logos
My colleague tested various logo design services in a quest to find a new logo for Website Planet. His results were unexpected but enlightening!
Check out his expert logo design service comparison
to see how some of the most popular platforms (including Fiverr) stood up to the test.
Getting Your Logo Designed for Just $5
Did you know you could get your flower logo design created by a professional for less than the cost of your daily cup of coffee? With freelance platform Fiverr, logo designers offer packages starting at just $5, so you can get your ideal logo while staying within budget. Ready to hire a designer?
Go to the Fiverr homepage
, type "flower logo" into the search bar and you'll be met with an array of relevant designers. My pro tip? Also try searching for variations like "floral logo" to bring up additional designers.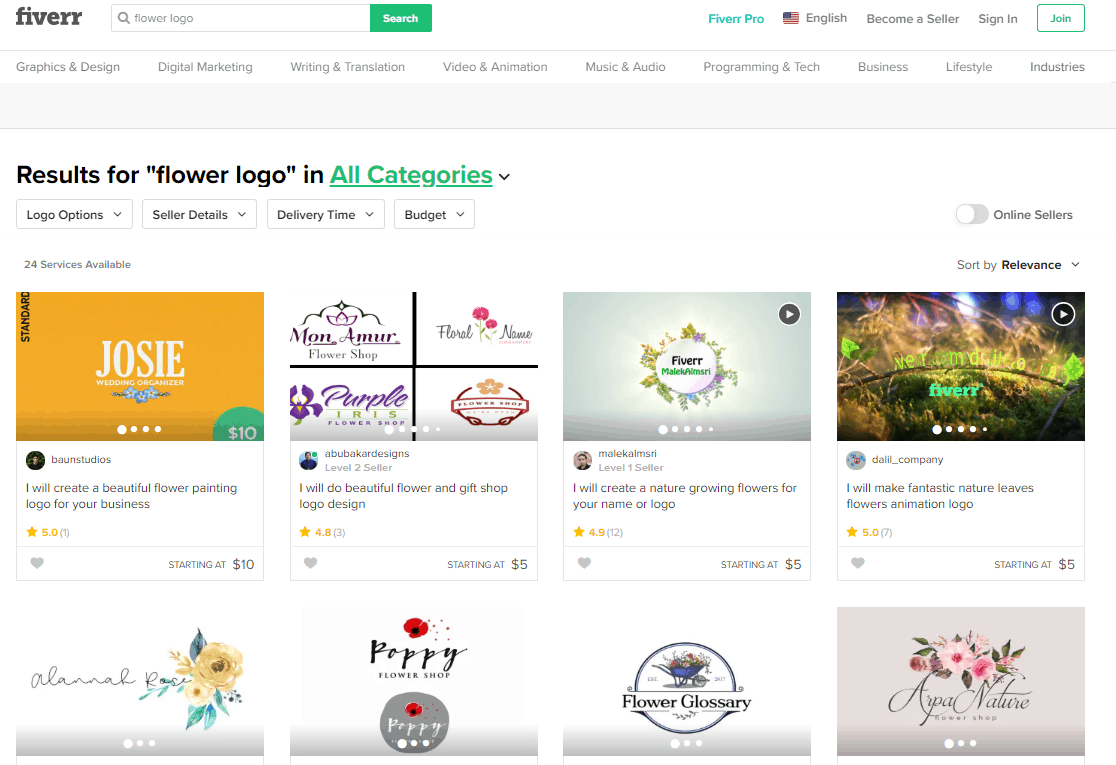 Scroll through the results until you find a designer with a style you like. Click on their profile to see more, including their portfolio, package offerings, and their "About This Gig" section.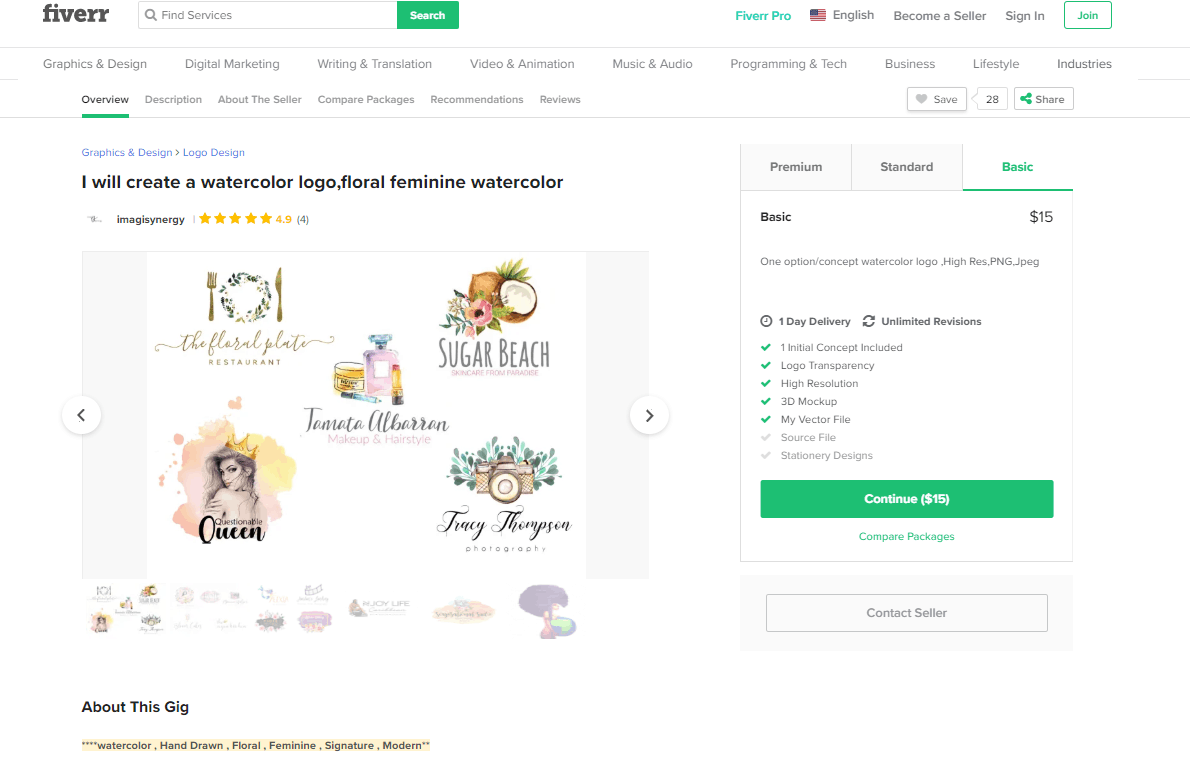 Once you've chosen your favorite designer, click
Continue
to go to the payment page. Here, you'll see the list of services included in your package. Some designers offer optional add-ons for an extra cost, such as additional revisions, expedited delivery, and a 3D mockup. Satisfied with the services you've selected? Click
Order Now
to complete your payment and finish the hiring process.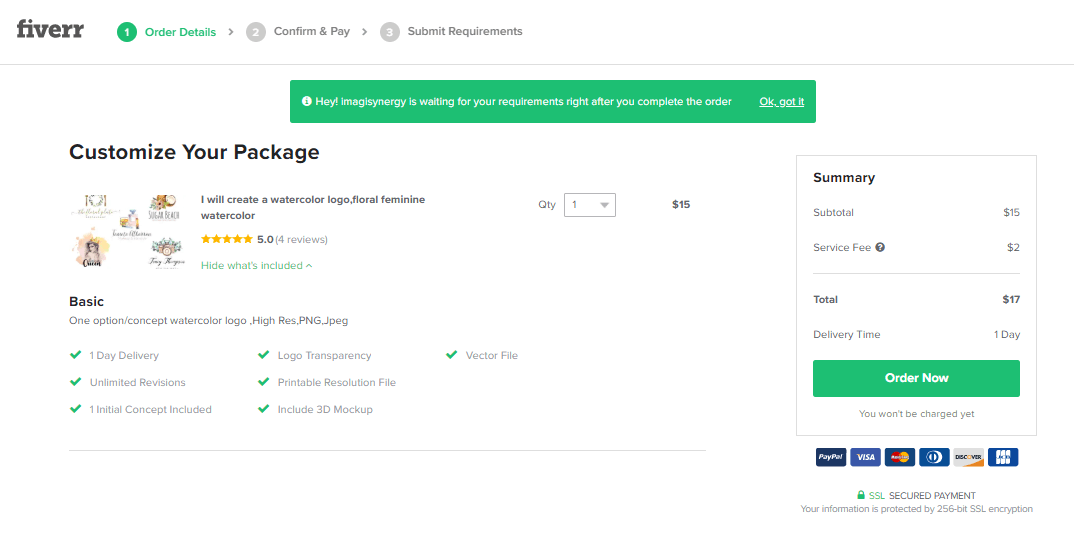 And, that's it! Once your payment is processed, your logo design is on its way to you. As you can see, Fiverr is quick and easy to use and it has other great benefits, too:
Designer options – There are thousands of designers on Fiverr, each with their own personal style. Finding a designer whose style matches your vision is easy, you can narrow your search by applying filters such as logo style, budget, and delivery time.
Payment protection – Your payment is made upfront but will never be released to the freelancer until you're satisfied with the work provided.
Fiverr Pro – If you can afford to pay a bit more, consider hiring a Fiverr Pro designer. These designers have been assessed by Fiverr employees who confirm they provide the highest level of customer service, design quality, and on-time delivery.
No surprise fees – A designer can never hit you with additional fees or overcharge you. Your initial payment is the only price you'll ever pay.
Interested in finding a freelancer? Check out our
full Fiverr review
 for more tips on hiring designers.
How to Make Your Own Logo
Designing your own logo may seem like the most appealing path if you like to be creative. Using a logo maker is the best option for beginners with little to no technical skill, but even using a logo maker shouldn't be taken lightly. A logo maker requires both time and a creative eye, and while most tools let you make your logo for free, you'll have to pay to download the file, so they're not necessarily more affordable than other logo design options. If you're set on making your own logo, my recommendation is Wix Logo Maker. Logo makers are plentiful but, in my opinion, Wix Logo Maker combines all the greatest features into one easy-to-use platform. To get started,
go to the Wix Logo Maker homepage
 and create a profile. You'll need to do this to access the tool, but it also means you can save your logo, and any others you make, to your profile for easy future access. To begin the design process, enter your company name and tagline.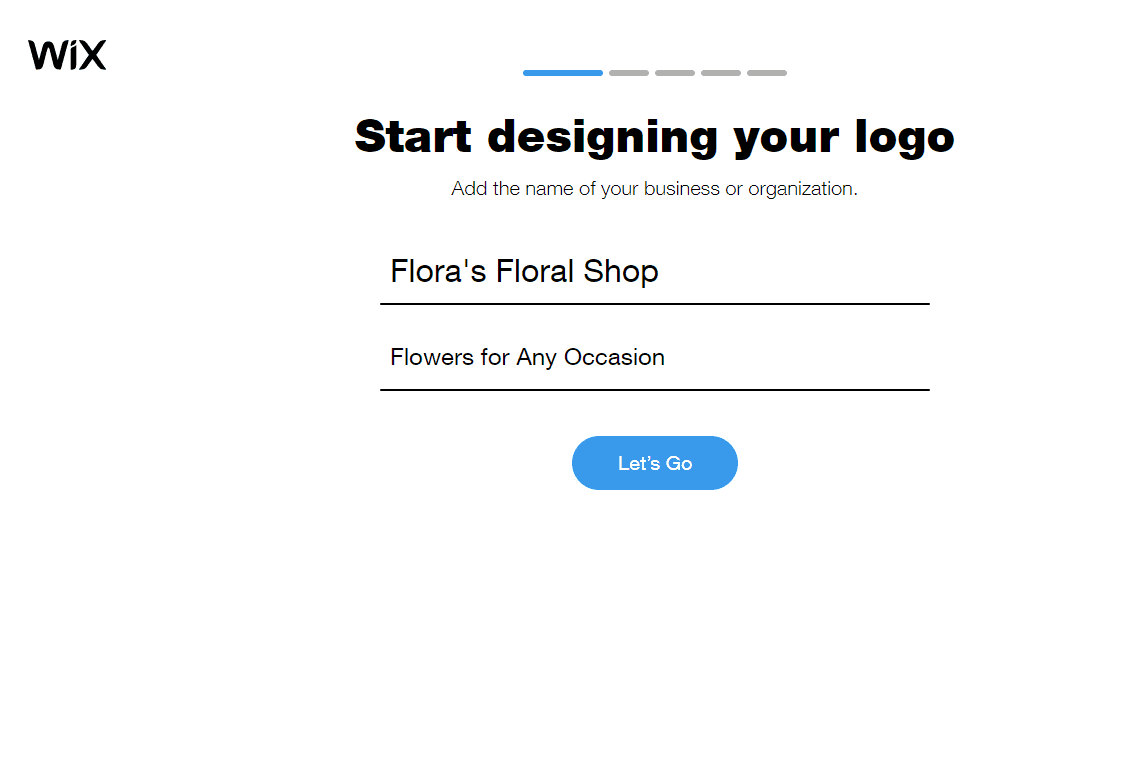 Let Wix Logo Maker know what industry you're in. If you're in the floral industry, there are quite a few "flower" options available – I chose "flower shop" for my example.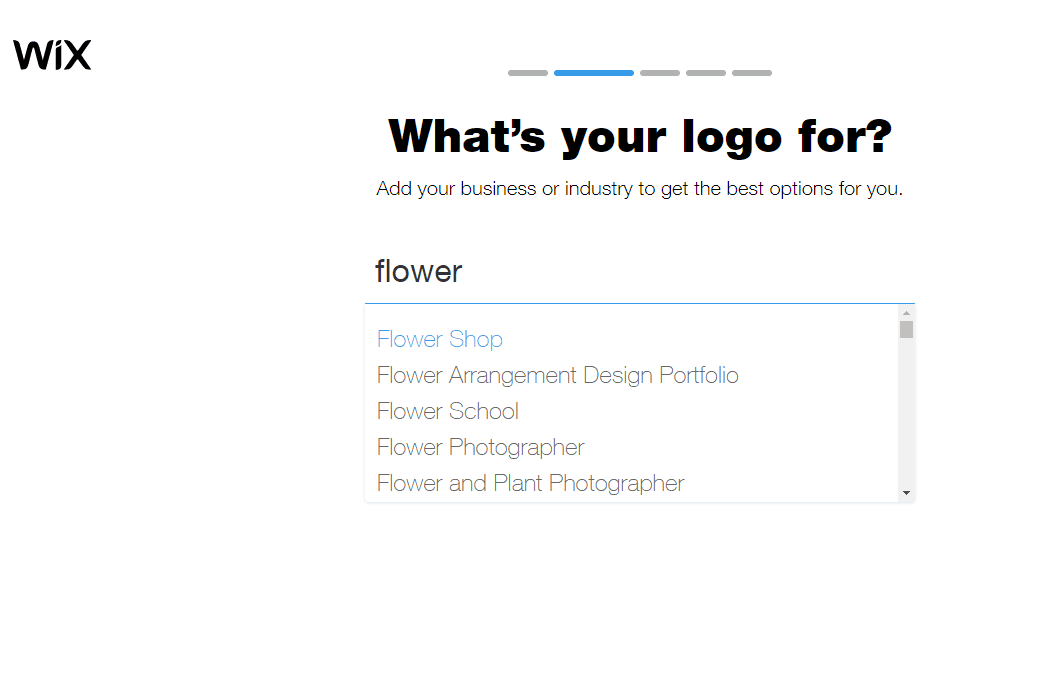 Next, choose from a list of adjectives to describe what your logo should feel like. I decided on fresh, creative, and dynamic.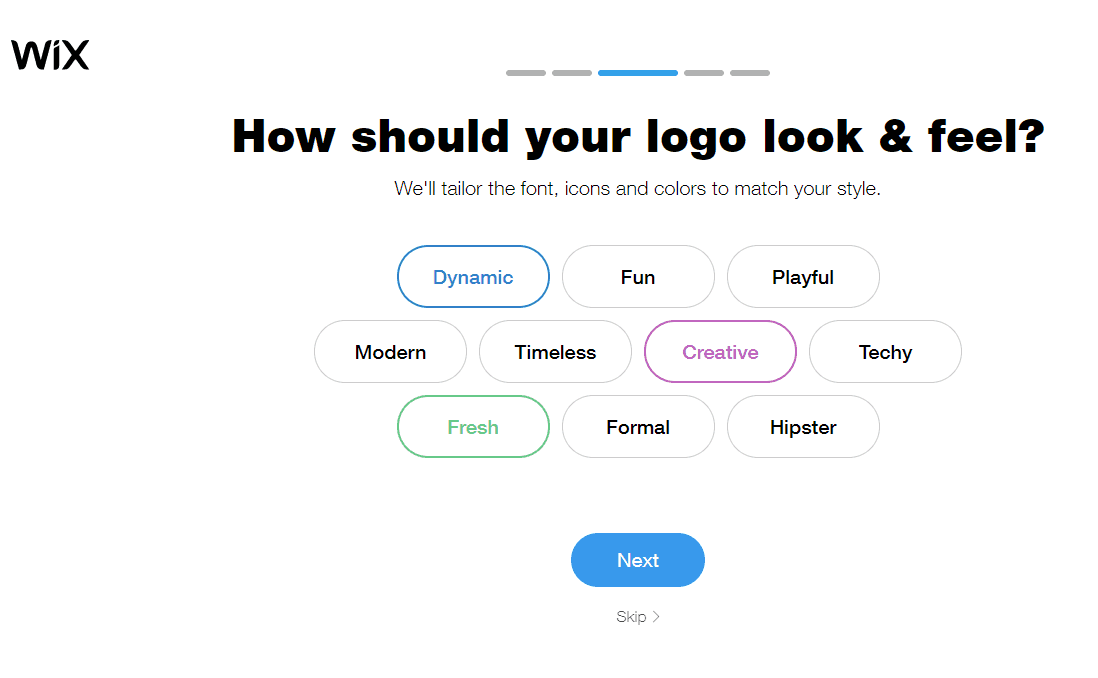 For the next question, you'll see a few logo pairs. Choose the one you like best or click
I don't like either of them
to skip the pair entirely.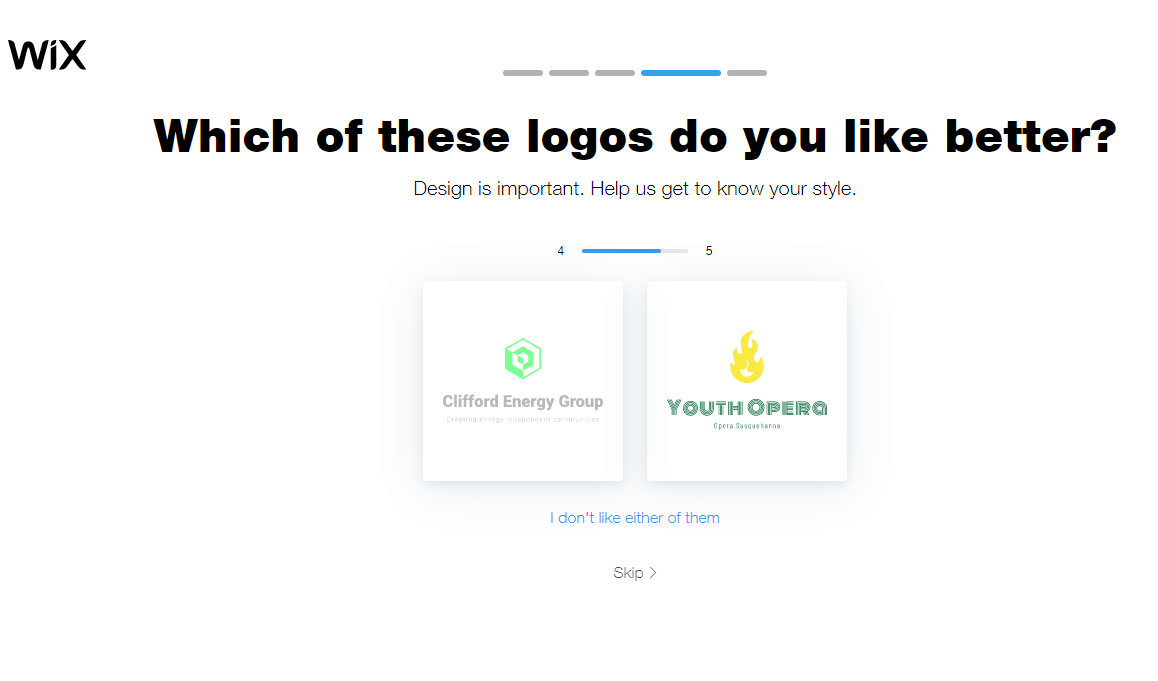 For the last question, tell Wix Logo Maker where you'll be using your logo, such as social media, a website, or business cards.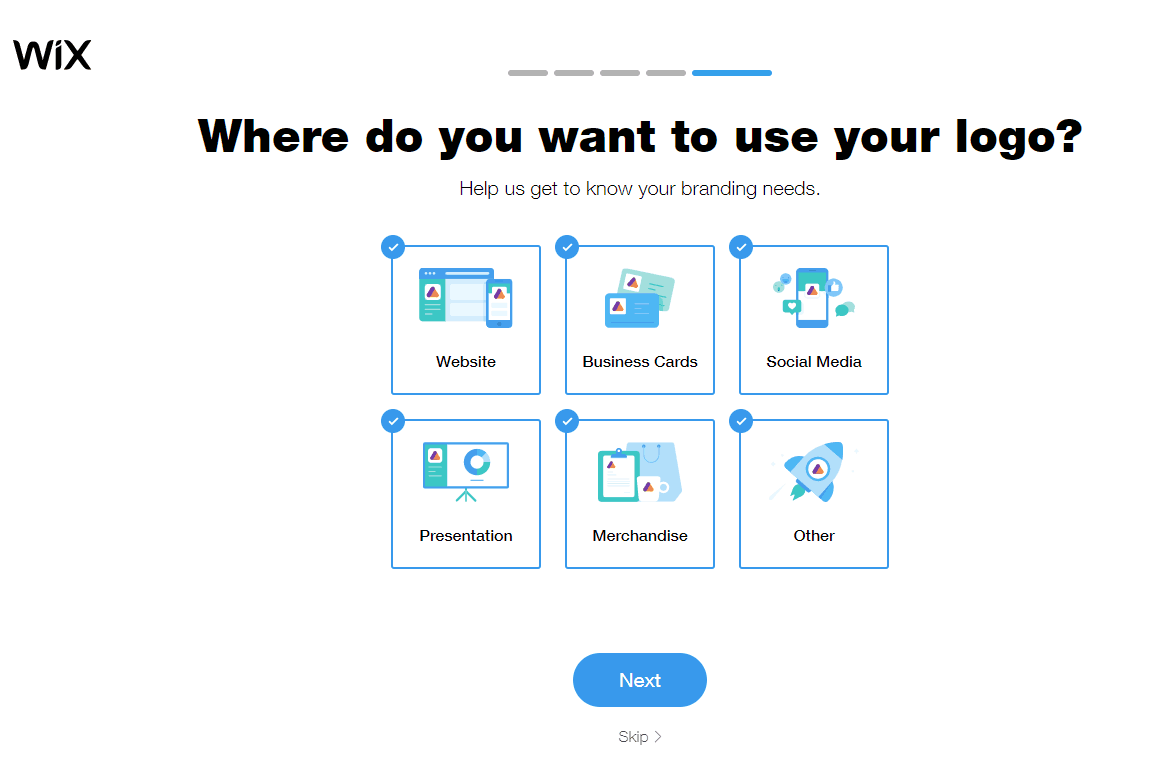 Now for your logo suggestions! Scroll through the generated logos to find something that catches your eye.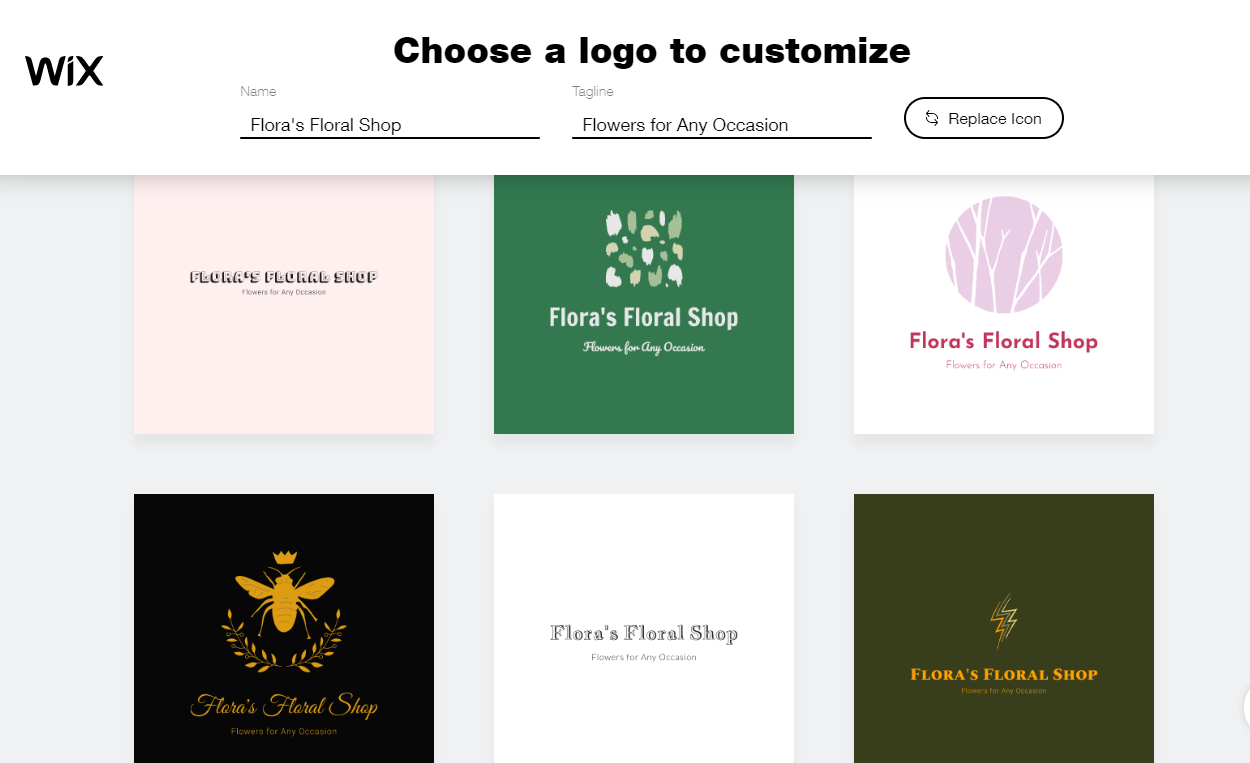 Want to try a different icon? Click
Replace Icon
, type "flower" into the search bar, and choose a new image to apply it to all of the results.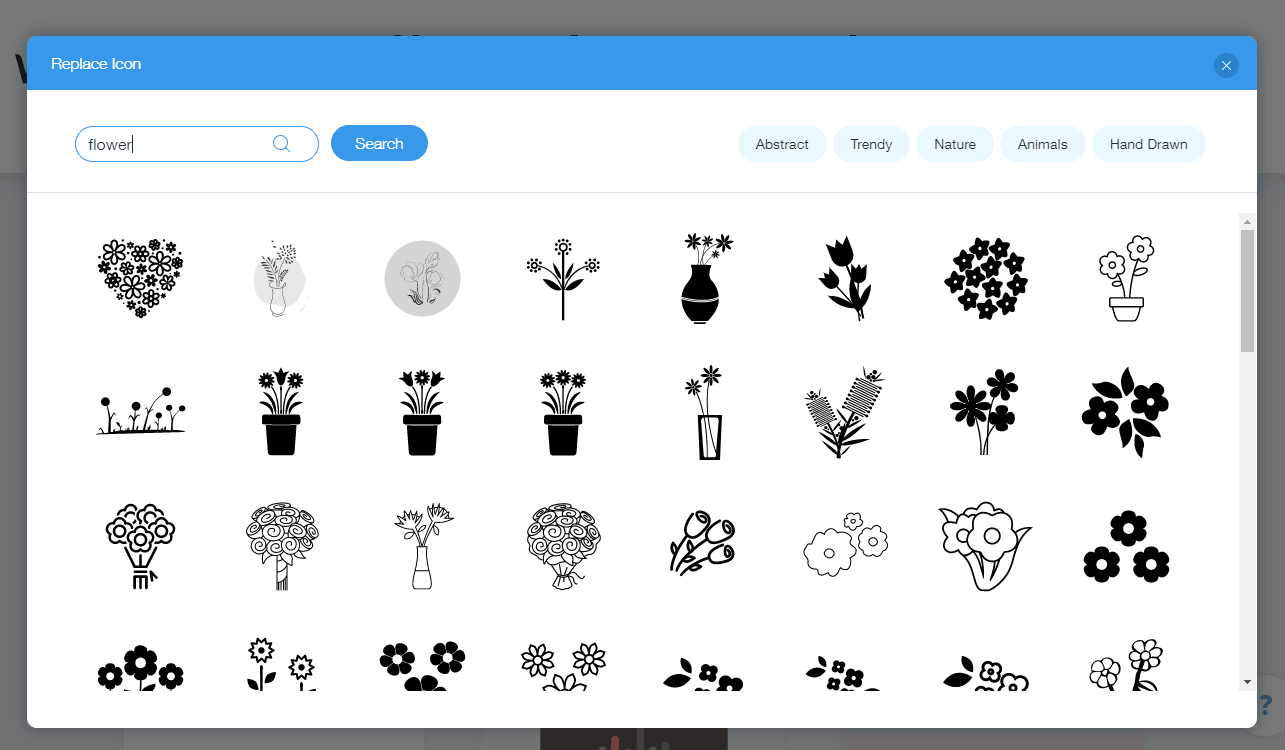 Click on your preferred design to customize it further. I changed around the fonts and colors on my logo example until I was satisfied.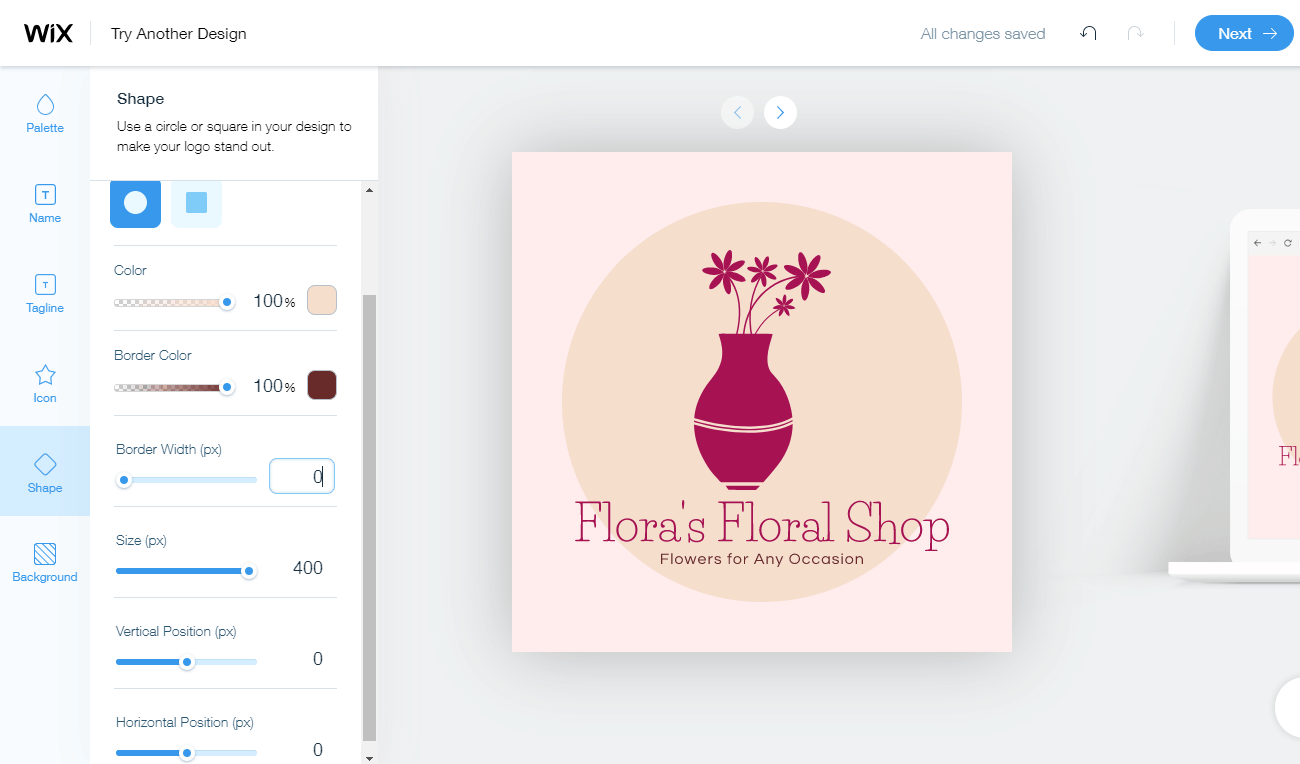 After making all the desired changes, click Next to select your package and proceed with the payment for downloading your high-resolution logo design. This simple process will swiftly prepare your DIY logo for immediate use. Find out more about the platform, including more logo examples, in our
in-depth Wix Logo Maker review
.
Alternatives for Wix Logo Maker:
LogoMaker – Logo Maker is a great choice if you're interested in simple design. Customizing each template is easy and allows for maximum creativity as you personalize your logo. Read our expert LogoMaker review for more details about its features.
Looka – Once you've created your logo with Looka, you can purchase a website design, business cards, social media kit, and other branding materials. You can see some logo examples and learn more about the platform in our full Looka review.
Final Thoughts
When hiring a professional designer costs just $5 with
Fiverr
, you can't go wrong. Commissioning a designer has never been more straightforward while also offering you affordability and exceptional design quality. If you've decided to create your own logo, then I'd recommend
Wix Logo Maker
. It only takes a a few quick steps using Wix's impressive AI technology. If you're not sure a flower is the right choice for your branding, browse our selection of the
best nature logos
for more inspiration. Want to explore other logo design options?
Head over to my colleague's expert logo design service comparison
to see how the most popular platforms performed, including Fiverr and Wix Logo Maker.