The easiest way to get it right is by hiring a professional logo designer to create a logo for you
. The burning question is this: How can you find an experienced designer to create a fire logo without spending a fortune? Well, I've found the answer.
Jump down to find out how you can hire a pro graphic designer for a little as $5.
Have some energy to burn and want to make your own fire logo? I have advice on the best free logo makers, too. But first, fire up your imagination with some of my favorite flame-themed logos from around the web.
9 Best Fire Logos
How to Hire an Awesome Designer for a Great Price
If you're unsure where to direct your search, the task of hiring a skilled logo designer without exceeding your budget might appear daunting. This is where Fiverr can step in to help.
Fiverr is a diverse platform for professional freelancers sellers (including logo design, marketing, programming, animation, etc.) who offer their services from a starting price of $5.
Finding a Fire Logo Designer on Fiverr
One of the best things about Fiverr's website is how well-organized it is. To find a designer for your fire logo,
go to the Fiverr homepage
, hover over
Graphics & Design
, then click on
Logo Design
.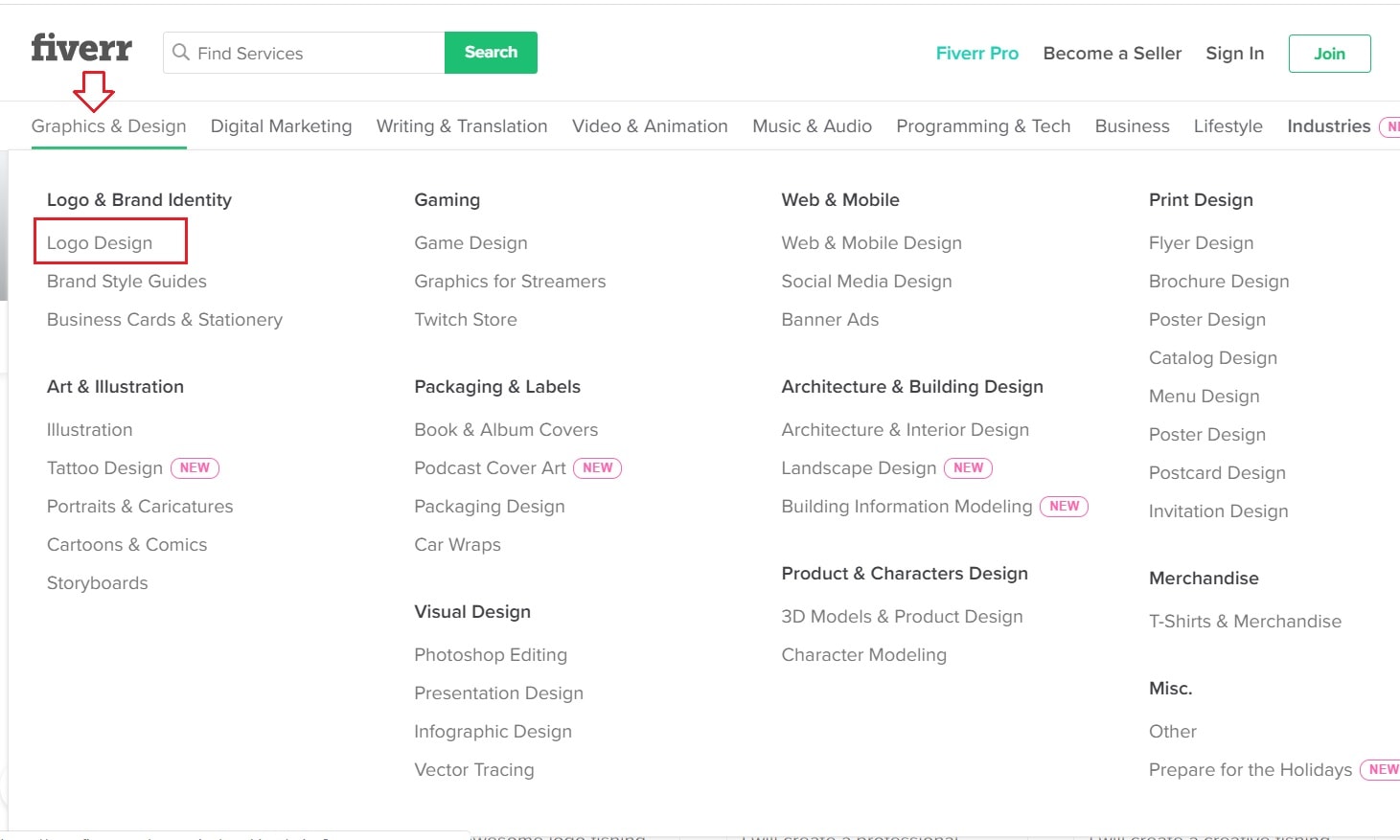 You have two options to search for a logo designer: you can either enter a keyword (e.g., fire logo) in the search bar or get relevant results by answering a few questions using the Fiverr wizard.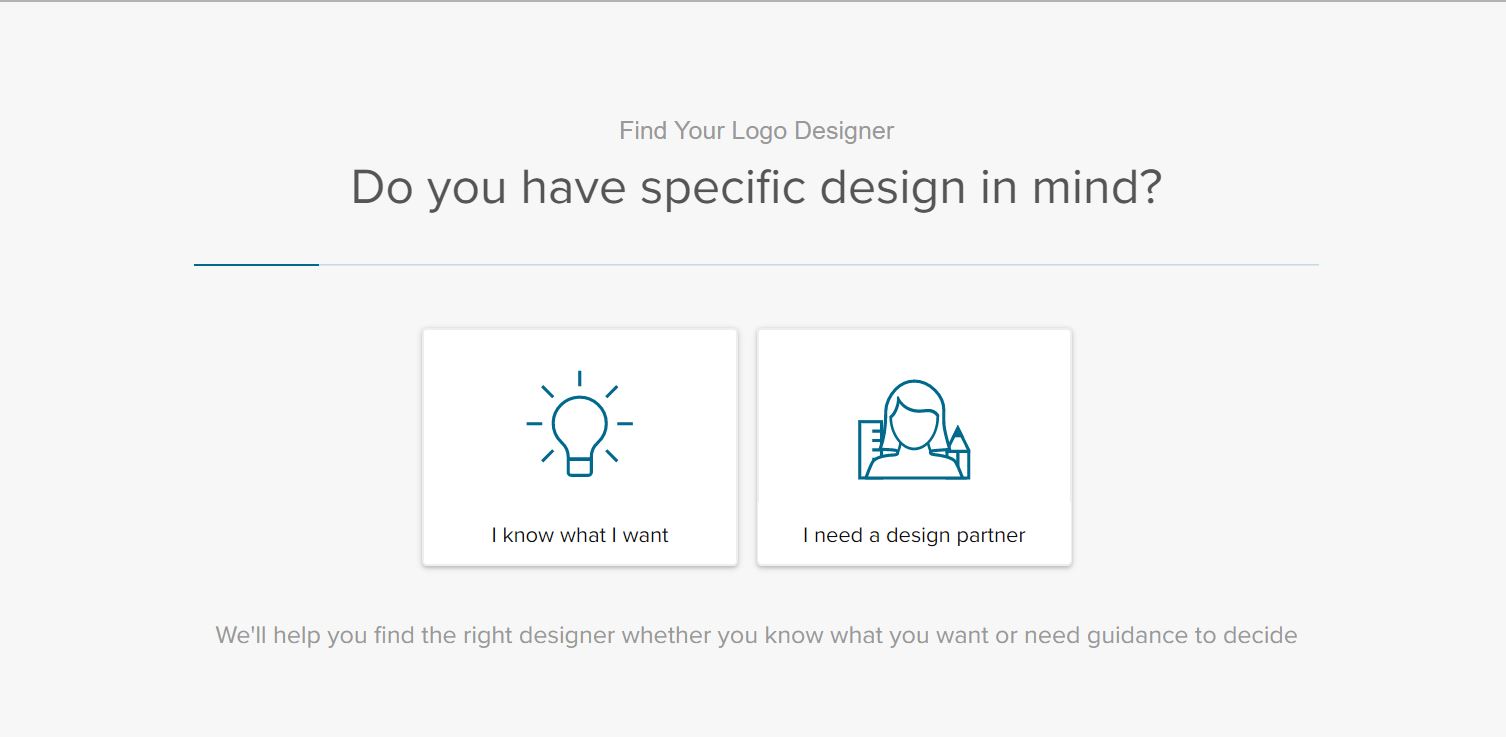 Fiverr offers more than one way to refine your search results. You can sort them by the type of logo, details of the seller, delivery time, or price range.
More Fiverr Features
Shop by experience – Sellers are classified based on their experience levels (New Seller, Level 1, Level 2, etc). "Top Rated" sellers also provide a top-notch customer experience.
Fast delivery – It usually takes a designer two or three days to complete your logo project. However, if you need it sooner, there are designers who offer a 24-hour express service for an extra fee.
Safe payments – Your payments will be held in escrow and released only after you approve the designer's work.
Custom offers – You can get exclusive proposals from sellers tailored to your requirements.
Fiverr Pro – If you have enough money in the budget, subscribe to Fiverr Pro to choose from a pool of rigorously vetted freelancers, guaranteed to produce the highest quality logo.
Feeling like Fiverr might be for you? Read our tips on hiring the right designer in our
in-depth Fiverr review
.
How to Make Your Own Fire Logo
If you have a creative vision and want to design your own fire logo, but lack the technical skill to use design software, you could try a DIY logo maker.
Most online logo makers will let you design your fire logo for free, but you'll have to pay to download it in a useable format
.
Wix Logo Maker
When it comes to reliability, ease-of-use, and creative options, I prefer Wix Logo Maker. Its artificial intelligence engine (Wix ADI) makes the process of creating a logo so straightforward, you could have your fiery design in less than ten minutes. To begin,
go to the Wix Logo Maker homepage
 and click
Start Now
to create a free account.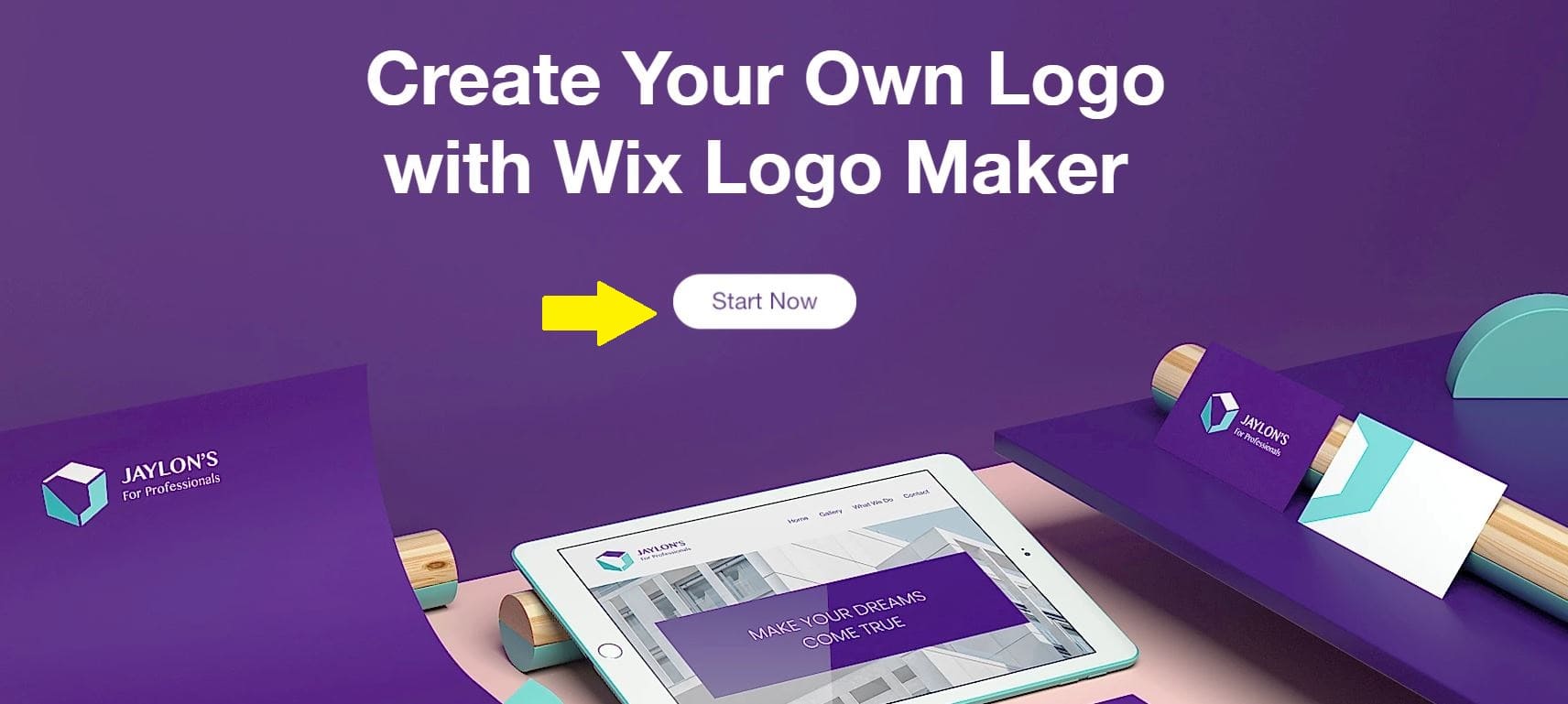 Next, the wizard will ask you a couple of questions to get a better understanding of your brand and style requirements. This will generate a list of logos. You can swap out the icons for a specific image of your choosing by clicking
Replace Icon
, and entering a keyword (e.g., fire).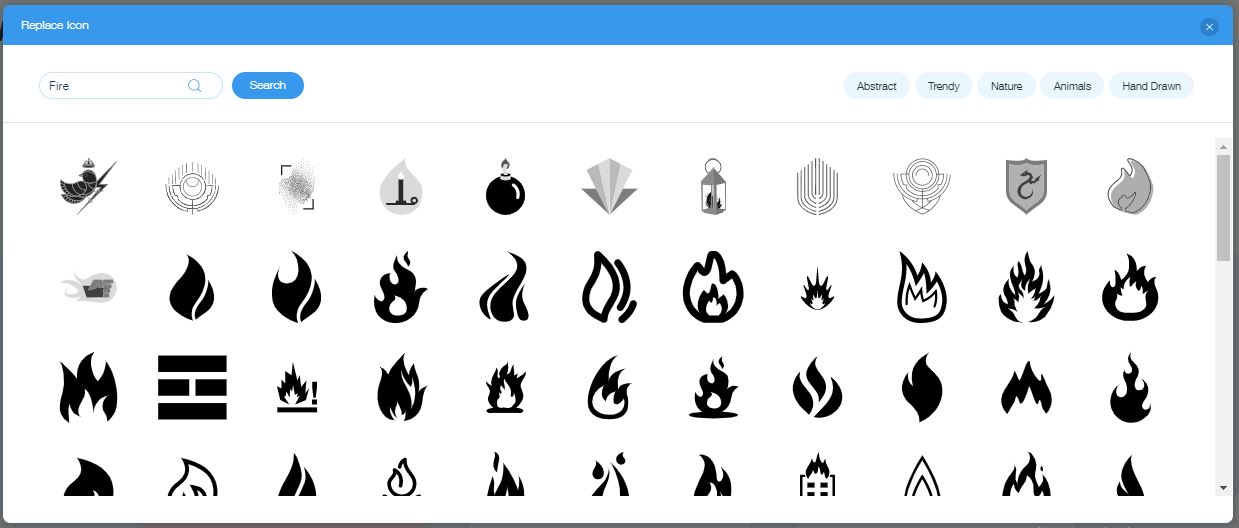 Add some flair (or should I say,
flare
) to your fire logo using Wix Logo Maker's versatile customization tools where you can play with the font, color palette, and special effects.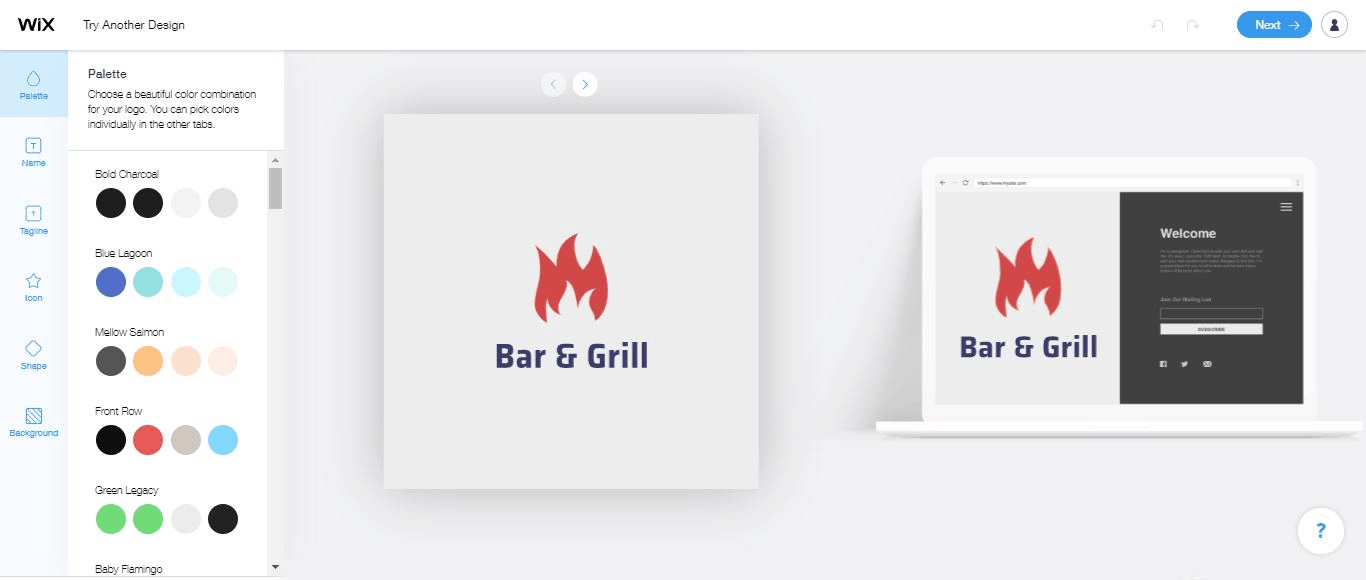 Happy with your design? Click
Next
to pay so you can download your logo files. Find out more and see more logo examples, in our
in-depth Wix Logo Maker review
.
Alternatives to Wix Logo Maker
DesignEvo's clutter-free, drag-and-drop interface makes it easy to add shapes and icons. It also has a wide range of fonts that you can mix and match to create something unique. Read our full DesignEvo review for more information.
Looka offers a social media kit add-on. It comes with pre-sized versions of your logo ready to be used on your social media profiles. Learn more about the platform in our expert Looka review.
Fired Up and Ready to Go?
Whether you choose to hire a designer on
Fiverr
 or make your own logo with
Wix Logo Maker
, spend some time thinking about what you want your logo to look like before you get started. Get inspired by famous fire logo designs (like the curved Tinder app flame) or take inspiration from our feature explaining
how to best use nature's elements in your logo
. Want to compare more logo makers? Check out our
l
ist of the
best logo design services
.