Skip ahead and learn how to hire a professional designer for a low price.
I'll also show you how you can design your own film logo with an awesome DIY tool. But first, take a look at my highlight reel of the best creative film logos from around the web.
9 Best Film Logos
Get a Custom Film Logo for a Low Price
The film industry can be a crowded place, so you need an eye-catching logo that looks professional. The best way to guarantee high quality is to hire a pro, but you might shy away from the idea because of your budget. It may sound "unreel" (pun intended) but with Fiverr you can hire a professional logo designer for as little as $5. Fiverr is an online global platform where you can find and hire thousands of highly skilled freelancers at this low starting price.
When we needed a new logo for Website Planet, we decided to test a bunch of the most well-known design services, including Fiverr. See all of the designs we received and find out which one won in my colleague's
comprehensive logo design comparison.
Browsing Fiverr for a Logo Designer
It's super easy to find the right designer for your film logo with Fiverr. It just takes a few simple steps. First,
go to the Fiverr homepage
. Under the
Graphics & Design
menu, click on
Logo Design
, which just happens to be top of the list.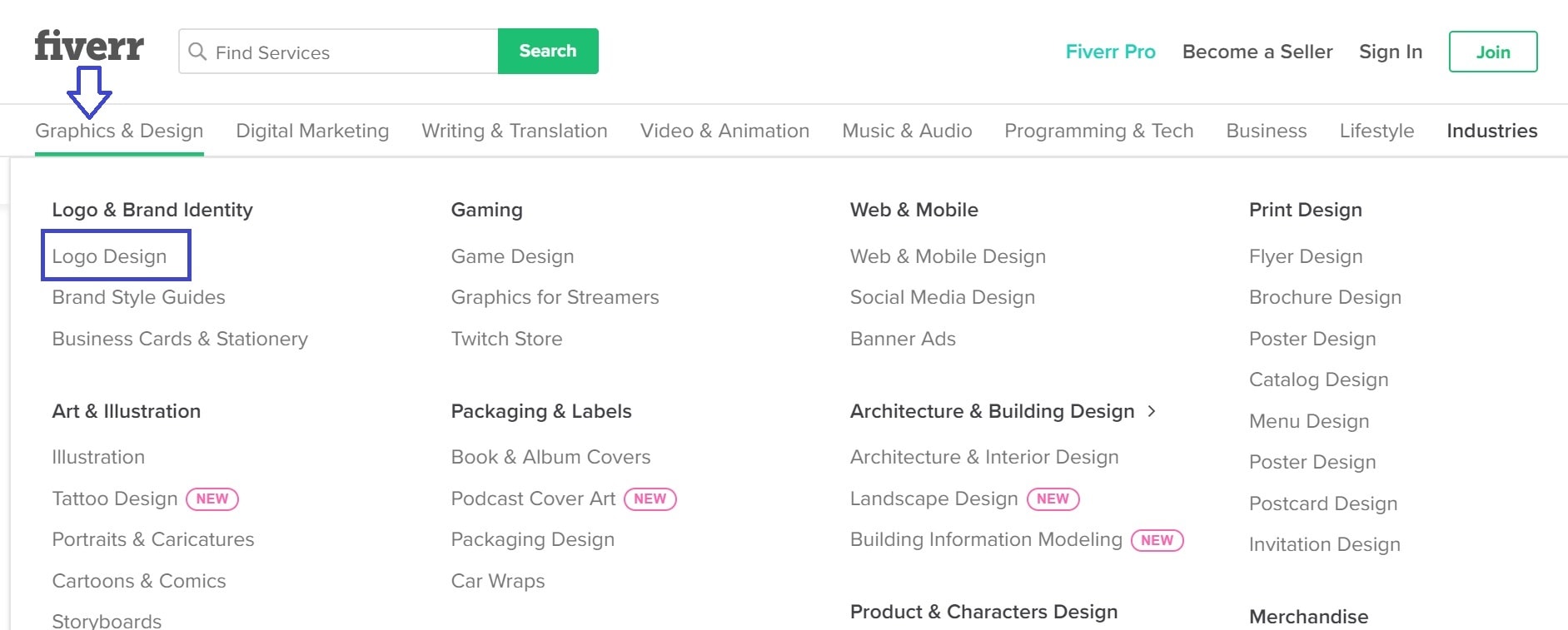 The quickest way to bring up results is by searching for a key term relating to your project (in this case, film logo).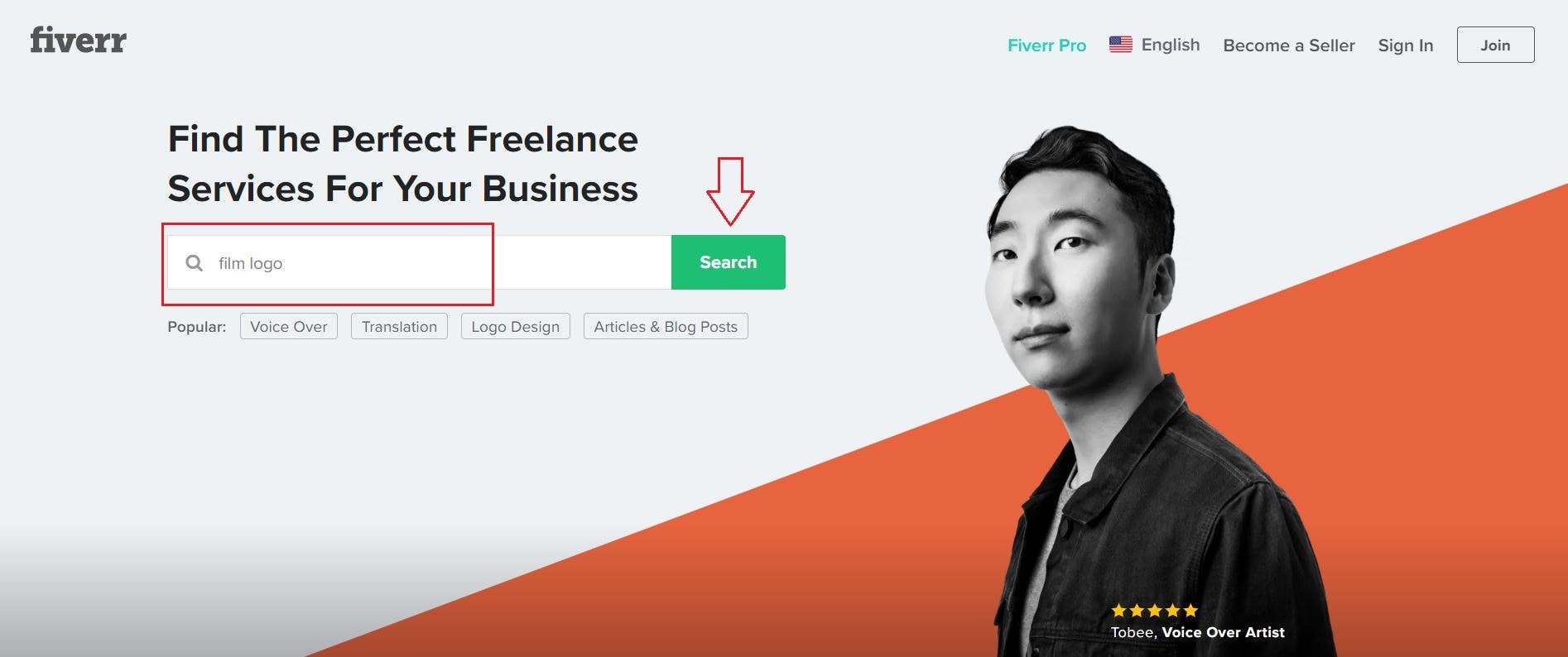 Make use of Fiverr's advanced search filters to narrow down the search results and find your perfect designer. You can choose a specific logo style, set the seller's details (such as their location), or outline your preferred delivery time and budget range.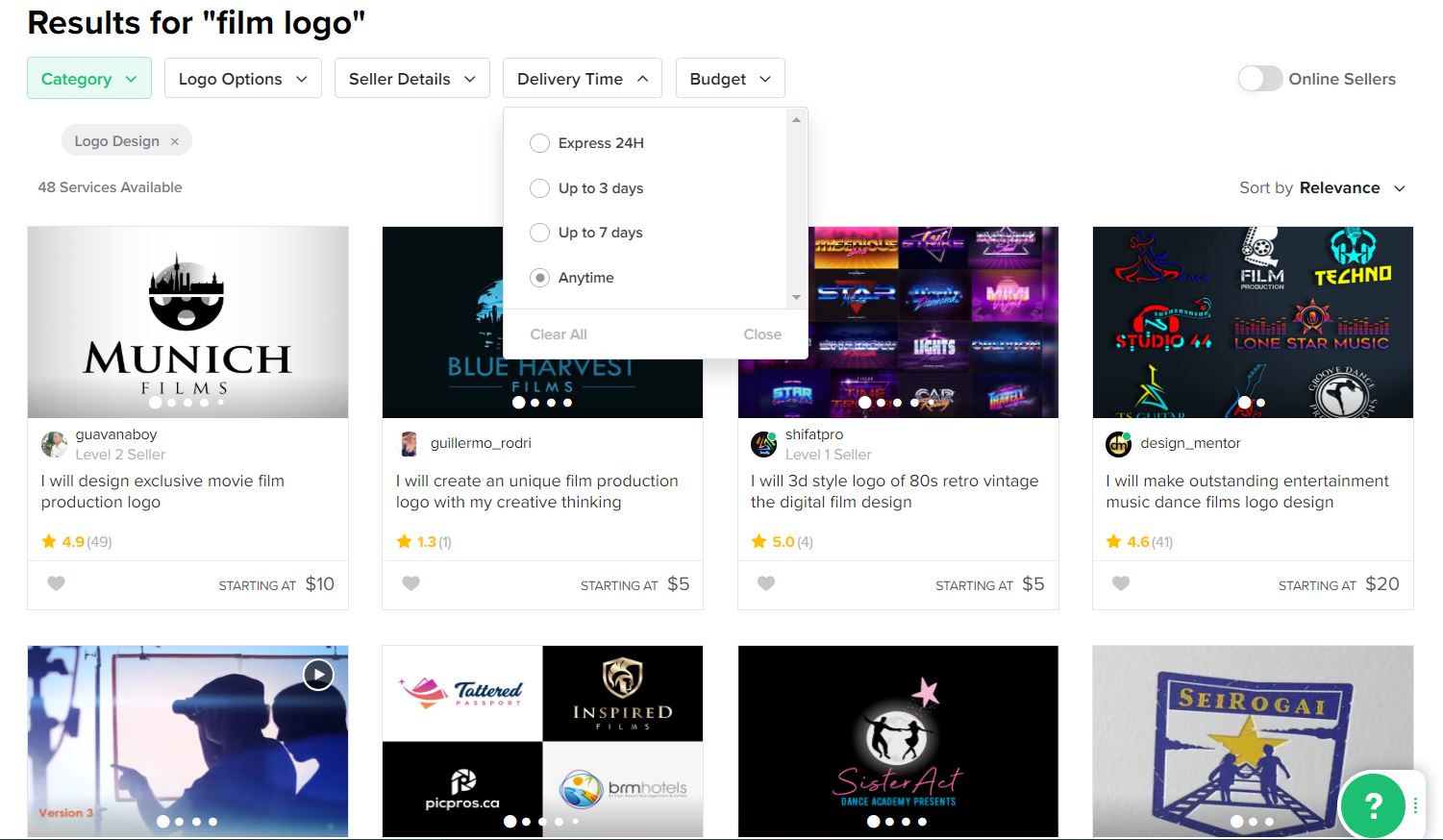 More Features from Fiverr
Contact your designer from anywhere, anytime – Use the website or Fiverr's free app to chat with a designer privately, even before paying for a gig.
Quick delivery – Most designers on Fiverr can deliver your logo within 48 to 72 hours and some can even finish it within 24 hours for an extra charge.
Safe payments – Even though you pay for your project in advance, Fiverr holds your money securely in escrow until your logo is delivered and you're satisfied with the result.
Custom offers – While some designers have fixed packages and prices, others offer custom options that can be tailored to your specific needs.
Transparency – Fiverr lets you view seller portfolios so you can see their ratings and other customers' reviews for free.
Want to learn more about Fiverr? See what our experts say in our
detailed Fiverr review
.
Making Your Own Film Logo
Although it's usually safer to leave your logo in the hands of a pro, if you have the time to experiment with your design skills, an online logo maker can help you get the job done. My go-to DIY tool is Wix Logo Maker. With its user-friendly, artificial intelligence (AI) powered tool, Wix Logo Maker helps you design an attractive logo with just a couple of clicks. Wix Logo Maker also gives you full commercial usage of your logo when you pay to download the high res files.
Creating a Film Logo Using Wix Logo Maker
To begin,
go to the
Wix Logo Maker homepage
 and create a free account by clicking on
Start Now
and following the instructions.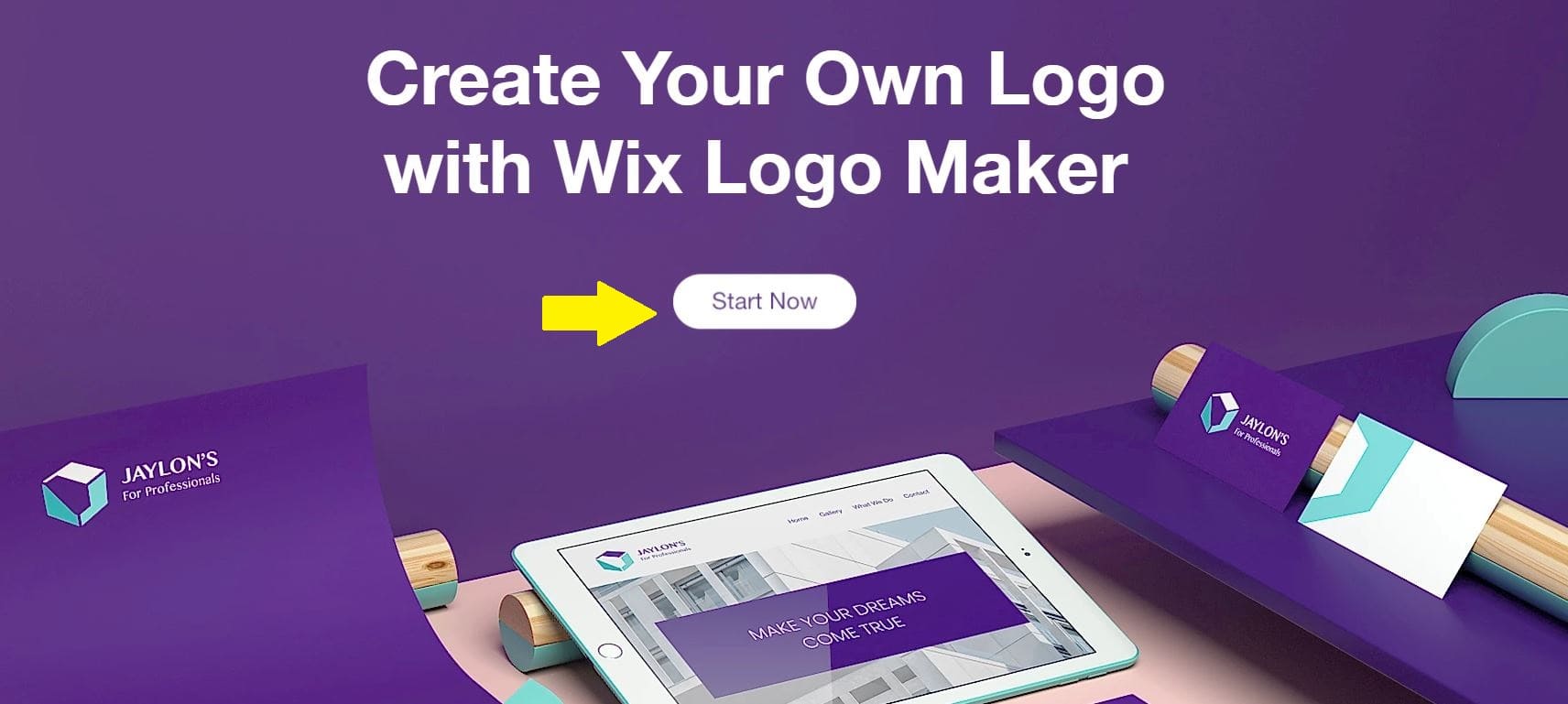 Next, enter the name of your brand and add a tagline if you have one.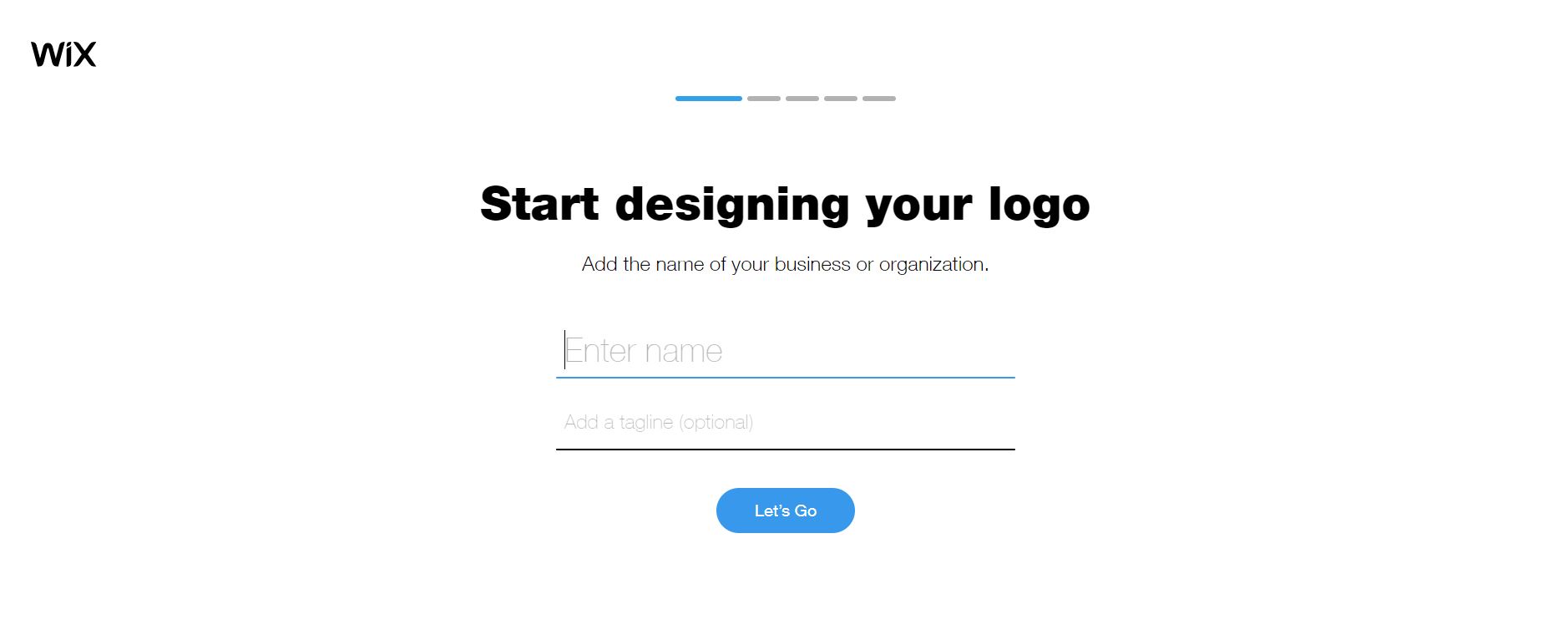 The AI wizard will then ask you several basic questions about your industry and your desired logo style to learn which designs will be the most suitable for you.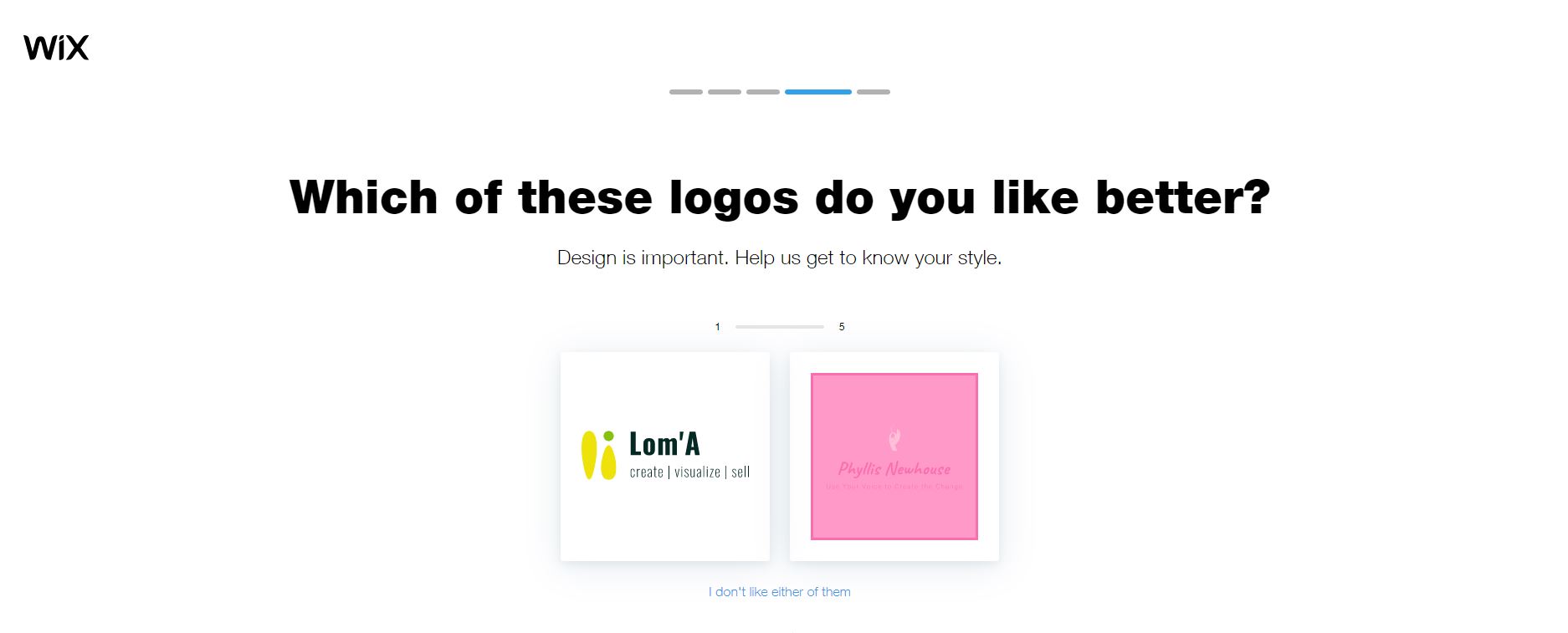 Based on your answers, Wix Logo Maker will generate a list of suggested logo templates. Some templates will include icons the AI thinks are most relevant. You can change these by clicking on
Replace Icon
at the top of the page, then searching for a keyword (e.g., film or clapperboard). Your new icon will be applied to all of the relevant logo templates in your generated results.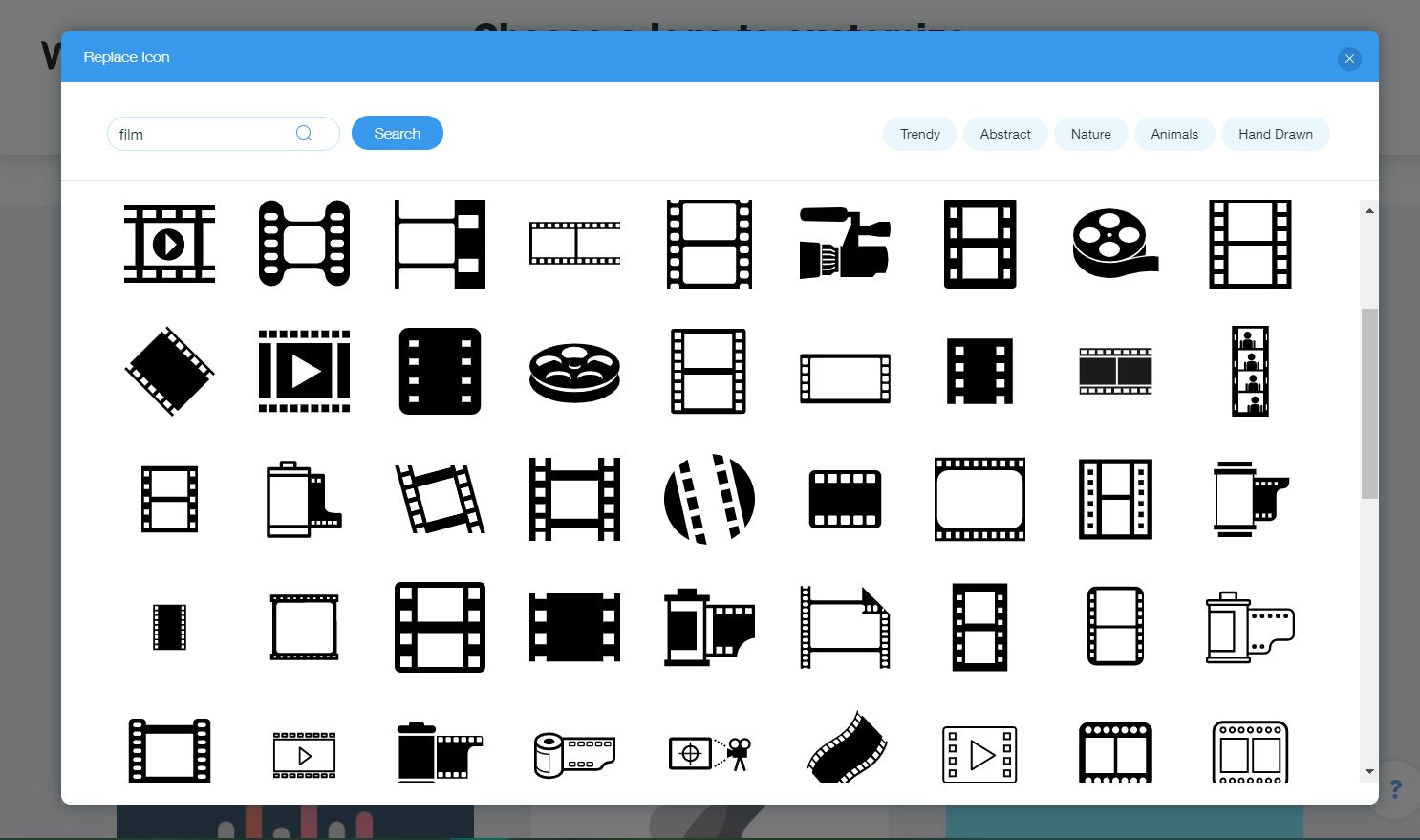 Choose the logo template that appeals to you. Afterward, infuse it with flair using the editor. The Wix Logo Maker presents an array of customization tools like fonts, color palettes, positioning, sizing, and more. These tools enable you to modify the template extensively, fostering the creation of a truly distinctive outcome.

That's a wrap! Hit the
Next
button to continue to the payment section where you can download your film logo in different high-quality formats. You can also get a low-resolution sample image for free. To learn more, read our
in-depth Wix Logo Maker review
.
Wix Logo Maker Alternatives
Looka – Change your mind a lot? No problem. You can make an unlimited number of revisions and edits to your new logo within 72 hours of buying the design. Rear our full Looka review to learn more about the platform.
LogoMaker – Just like Wix Logo Maker, LogoMaker is part of a brand with a built-in website builder. If you're just starting a business, you can design your logo and build your website all in one place. See some logo examples in our in-depth LogoMaker review.
Live Up to the Hype with an Awesome Film Logo
Film imagery is nostalgic and timeless – it's a great choice to create a professional logo for your company and to cut through the competition. To get a logo that will stand the test of time, I'd recommend investing in a capable
Fiverr
 designer to bring your vision to life. Prefer to DIY your film logo?
Wix Logo Maker
 is the answer. Before you get started, do a bit of research to see what works for popular film companies, like New Line Cinema, as well as scoping out your competitors. If you want to see our full comparison of the best logo makers out there, check out the different logo examples in our round-up of the
best logo design services
.