Building a website takes a lot of precious time, and if you are running a business on top of
everything else, you probably don't have the room in your calendar to devote to writing great content for your site. This is why considering whether to dabble with your site's content on your own or hiring something to do it for you is an important decision to make.
If entrusting the face of your business (your website) in someone else's hands seems a bit daunting, there are several reasons why you should consider outsourcing your writing process.
After all, not all of us are creative types, and professional freelance writers can put into words what we might be struggling with. The last thing you want on your website is poor content that would reflect badly on your business.
Also, most of us barely have time to eat a proper breakfast let alone go through the process of writing, rewriting and editing content. Freelance writers do these things for a living. Therefore, by outsourcing you can double your site's content for half the time, while keeping your hands and mind free.
How to Find a Fantastic Freelance Writer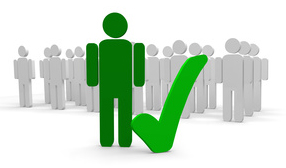 You might think that finding a great writer is a difficult and lengthy task, but with the technology today, it has never been simpler. With plenty of online marketplaces and writing services, outsourcing is easier and more affordable than ever.
In today's world, freelancing marketplaces, enable anyone who work from the comfort of their home to offering professional services. Writing services offered in those marketplace websites can really help push your business forward.
These websites, which provides a meeting place for employers who are looking for professional writers, exist in abundance. Among them you can find names like: UpWork, Guru, Freelancer and many more.
In these websites, all you have to do is post the writing job you require and start receiving offers from various freelance writers. You can also approach listed freelances directly if you find someone promising.
However, before you can start looking for a writer, you need to think carefully about what kind of content you are looking for. This could be a blog post, sales copy, website content, business plan, and the list goes on. Since Freelancers tend to charge differently for different types of content, once you know what you want, you'll know what prices to expect.
Price ranges vary quite greatly. You could pay $2 per article up to $25 a pop. It all depends on the type of the project, it's quality, the writer's experience and your preferred deadlines. If for instance you want to hire someone to write a 5 page website, you can easily pay about $100.
Once you begin interviewing writers you will be able to put out feelers to see what kind of pricing requests you will receive. From there you will be able to set a doable budget.
Using a Writing Service

An alternative to using a freelancing marketplace is using a writing service. Writing service companies offer their own team of freelance writers, and they do all the dirty work for you. Once you sign up, they will take your order and find the best writer for your job.
Besides freeing you up from looking for individual writers, some writing services might also help you research keywords and implement them in your content to ensure good search engine rankings and positive traffic to your site. Among recommended writing services you may find, iWriter, Constant Content and TextBroker as well as many others.
Listing the "Positives" on Hiring a Writer
Gives you more time to do what you do best.
Provides better content if you cannot write well.
Speeds up a website project, as delegation lets you work on other things.
Listing the "Negatives" on Hiring a Writer
They probably won't know your business as well as you know it.
Additional cost to your budget
Taking a risk on the final results. You might not be happy with them.
Be sure to think through these pros and cons to determine whether or not hiring a freelance writer is right for you. Just know that whichever course you choose to take, you need to make sure your content is the best it can be.