global e-commerce sales are projected to reach an unbelievable $4.5 trillion
, making it clearer than ever that the future of product sales is online. With this digital marketplace, there are a whole new set of standards that customers have come to expect.
You must learn to make a product desirable without the customer ever having a chance to see, touch, or use it firsthand.
This is why creating a well-crafted product description is so vital in online sales.
Just as a great product description can help drive sales, a poorly written description can quickly turn a potential buyer away.
There are many things that an experienced marketer knows to include—as well as avoid—when developing an effective product description.
The Importance of a Well-Written Product Description
For most every product listing that exists across the internet, you'll likely find a corresponding product description. These play several vital functions in the marketing of an item, and are advantageous to both the buyer and the seller. Consider the following:
Product descriptions are the new salespeople: A recent study conducted by Hubspot discovered that 62% of consumers would rather consult a search engine when researching a product than speak with a sales person
Product descriptions are also used for research and can increase brand recognition: More than 90% of customers will visit a company website to learn more about an item prior to making a decision to buy, regardless of whether they plan to purchase online or in-person
Product descriptions can increase your SEO ranking and conversion rates: Effectively utilizing keywords in your description will help your product pop up in organic search results, increasing the likelihood that potential customers will discover your listings; this is incredibly important given that organic SEO based searches are nearly six times more likely to convert than paid search ads
Things That Should (and Shouldn't) Be Included in Your Product Descriptions
Good product descriptions definitely require time and effort, of course. But most importantly, they require thoughtfulness and strategy. By considering the following before you begin writing your descriptions, you'll not only make the process easier, but your descriptions will be stronger and more effective—leading to higher views, sales, and loyal customers.
Be Consistent with Your Overarching Brand
There is no single right way to write product descriptions. Some may include more information, some may include less. Certain companies will want to stick to "just the facts," while others will be better off crafting an elaborate and aspirational image of the product. Everything from the length, format, design, tone, and word choice should be
based off of your brand vision, and the type of personality that you want to project to your customer base
.
Write to Your Audience
This sounds simpler than it is. Many companies will resort to overly general product descriptions because they either want to appeal to a wide audience or, frankly, because they don't have a good idea of who their audience is. However,
the more specific you can be, the better
. After all, if it's something that's for everybody, then it can't be anything all that special, right? Consider who will be using the product. What do they hope it will bring to their lives? What concerns might they have? What factors are they most motivated by? After reading your product description potential customers should be left excited and inspired, not confused or bored.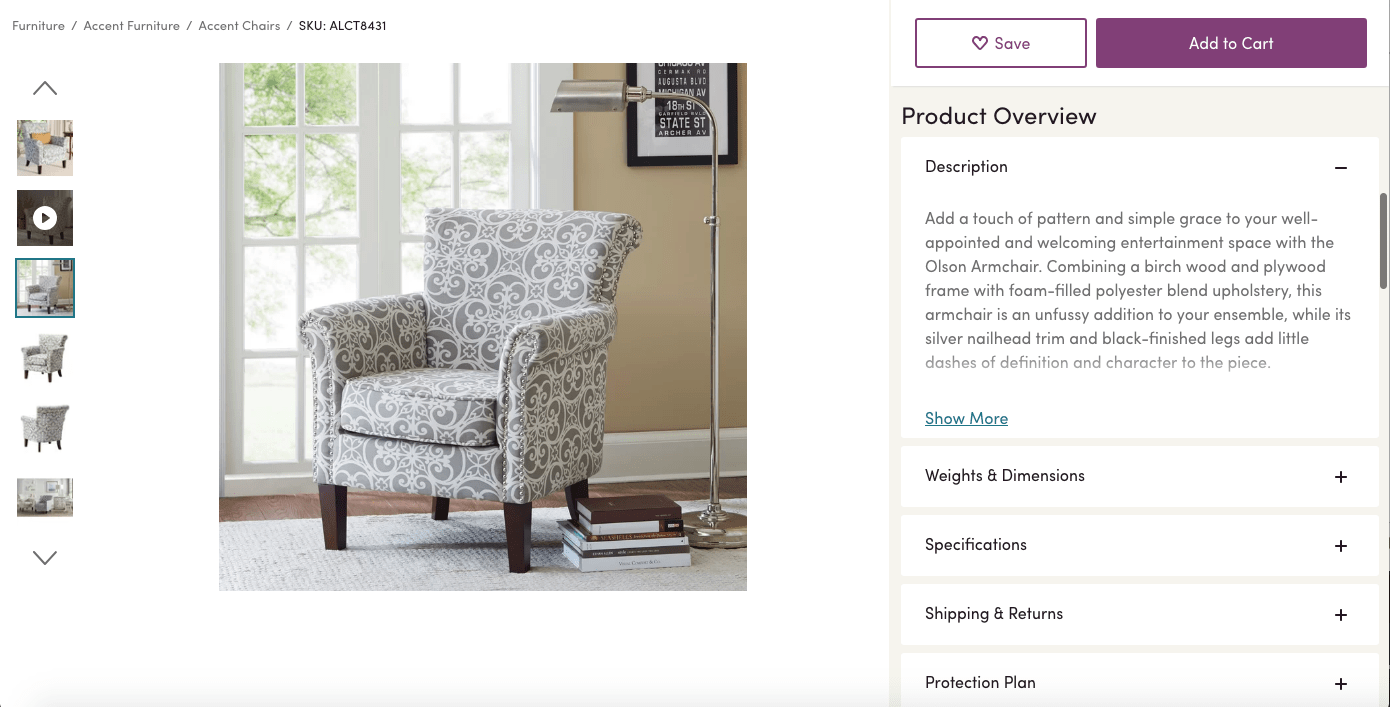 Consider Layout and Readability
As previously discussed, depending on the type of product you are selling and who your audience is, you may be including quite a lot of information.
Consider how someone will be reading your product description, and make it as pleasant of an experience as possible for them.
If there are a lot of technical aspects to include, it might be best to include bullet points that can help break up the text and make it easier for someone to scan for the specific information they may be looking for. A grid can also help customers compare products, and will serve as a resource that they continue to return to, increasing your brand awareness and value. You can also call out keywords or particularly important points by coloring or highlighting words.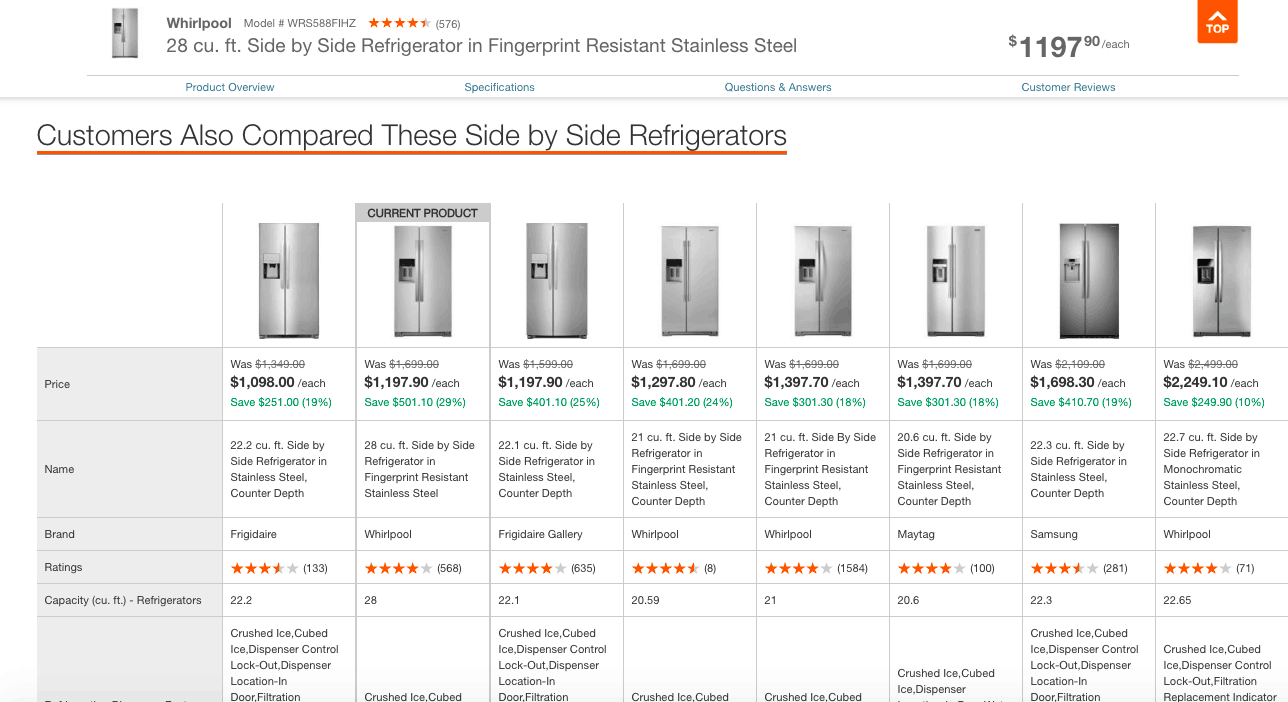 Provide Added Value
For certain items you'll obviously want to include dimensions, weight, possible uses, cautions, and any other data that could be important to the buyer. You should also be considering how the information can add value to your product, and aid with your ever-important SEO keywords. For example, instead of saying "high-quality," describe how it was manufactured in the U.S., using all top-of-the-line parts, including medical grade titanium bolts, etc.
By giving clearer details, rather than making blanket statements, you'll appear more knowledgeable and trustworthy to your potential customers.
Beyond this, think of additional information that could be useful to your audience and help set you apart from competitors. This doesn't have to mean developing a bunch of new content. Consider the example from The Home Depot below: On a product page for a particular grill, the company links to additional content, such as expert grill tips, DIY projects, and recipes, providing helpful information to their potential customers and likely increasing excitement and desire for the product.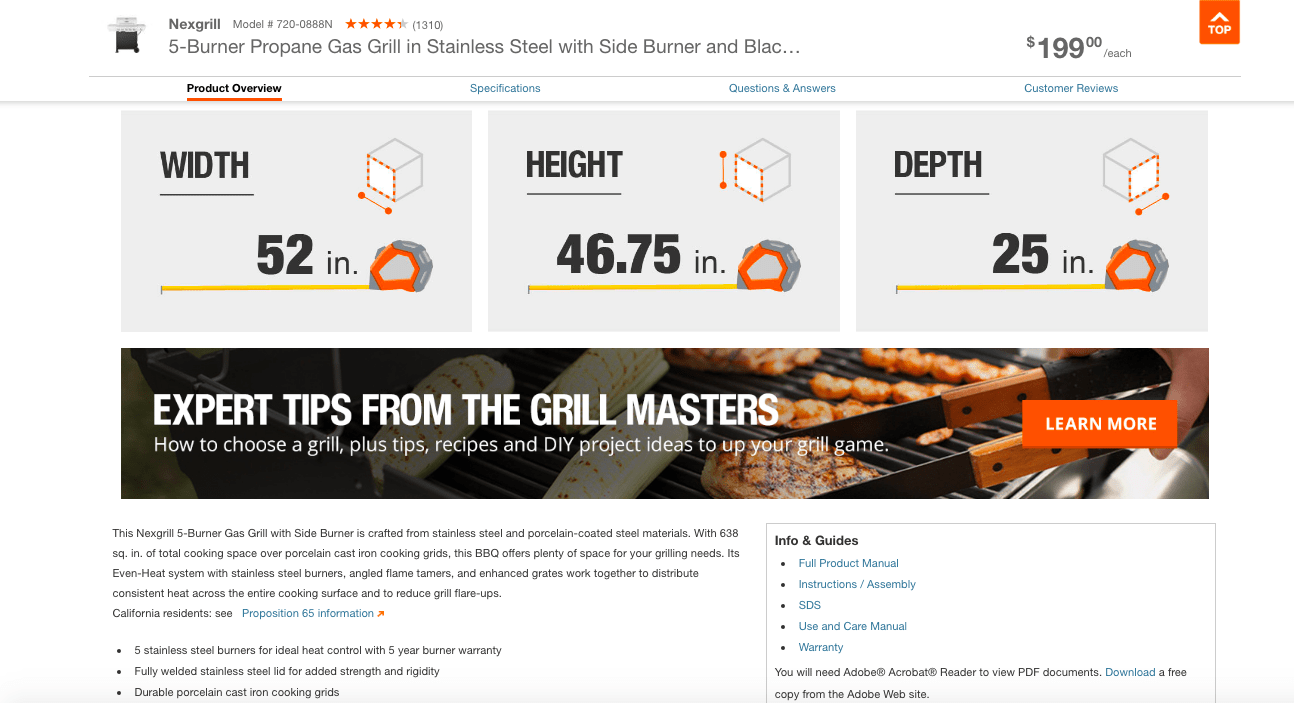 Supplement with Visual Elements
We are visual beings, which means that you should be
considering creative ways to bring your product to life on your audience's screens
. In addition to your written descriptions, include visual elements, such as photos of the product details. By showing the product in situ, you can help viewers imagine it as a part of their own lives. You may also want to include a video review or a video of the item being used somewhere within the description.
According to research, video content is 50 times more likely to drive organic search results than text
. Studies have also shown that including a video within a post can increase traffic from organic searches by more than 150%!
Check Your Information 
Recent studies demonstrated that
half of all returns are due to poor or misleading product descriptions, and that more than half of those that returned their products will never buy from that brand again
. Displeased customers do not exist in isolation; they may also dissuade their friends from buying from you, as well as leave poor reviews, which could result in even more lost business. This is especially important to a new online vendor, as building a reliable reputation backed by positive reviews is one of the most important factors when selling products online. So be sure to do the necessary research up front to ensure that all of the information you are providing your customers is correct, otherwise they may not be your customers for long!
Proof and Polish
Before you hit "publish," proofread your product description, proofread it again, and after that, do it one more time. There's no quicker way to damage your reputation and scare off potential buyers than by having glaring spelling or grammar errors. After all,
nearly 80% of individuals believe that good spelling, layout, and grammar are essential for online copy
.
How Do You Know if Your Product Description Is Effective?
Writing product descriptions can be a long and arduous task, especially if you want them written well. While most of the research and wording of your descriptions will have to be done on your own, some of the
best website builders
currently on the market can help by providing valuable templates that have been tried and proven. This can also help streamline your process and ensure that your product descriptions are consistent across your website.
The other important thing you should consider doing is A/B testing your product pages.
This is when you create two versions of the same listing, with a key difference such as title, copy, or layout, and compare the conversion rates of each. Through consistent tweaking, updating, and testing, you can be assured that you've crafted the best possible descriptions for your products.