With an active customer base of over three million, Web.com is one of the largest and oldest web hosts. It offers hosting plans with tons of HDD storage and 24/7 customer support.
Its primary value-add is as a one-stop shop offering a wide range of website-related services, such as web design, search engine optimization (SEO), and social media marketing services.
In this post, I'll guide you step-by-step through creating an account with Web.com. The process wasn't as straightforward as with most other hosts, but the support I received was excellent.
After you've read this article, if you'd like to learn more about Web.com, I'd recommend reading my in-depth review which covers features, pricing, support, and much more.
How to Create a New Account with Web.com
The first step in purchasing a new hosting plan is always to figure out the package that's most suited to your requirements, of course. Web.com offers three packages called Essential, Professional, and Premium, all with unlimited data transfer and 300GB, 500GB, and unlimited disk space respectively.
I opted for the cheapest plan, since 300GB disk space was more than enough for me.
The next step was to select my free domain name, which is generously included in all hosting plans. In my case, the domain name I wanted was taken, so Web.com suggested a few alternatives for me to choose from.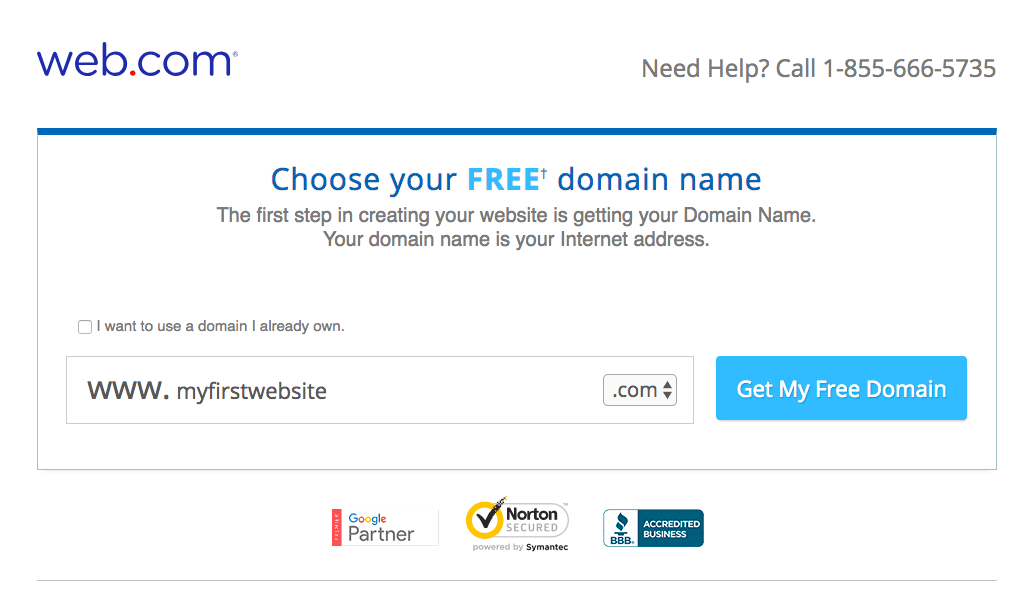 I was then prompted to fill out a brief form, which included basic information. So far, so good.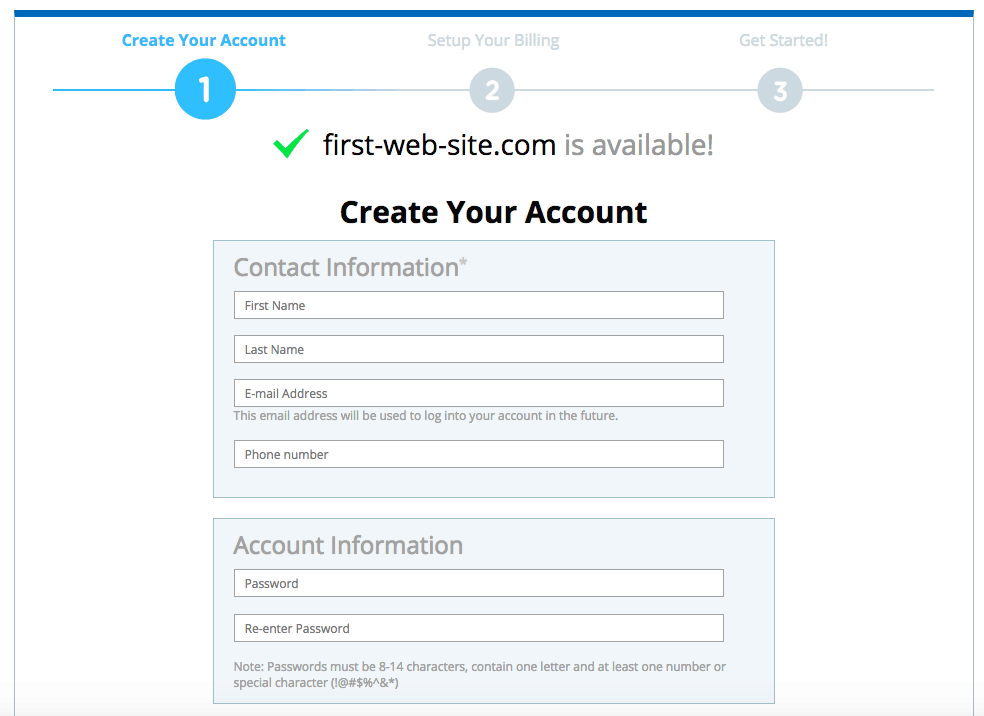 Unfortunately, it was at this point that the checkout flow started to give me issues. Every time I tried to move past Step One (create an account) to Step Two (set up billing), it kept redirecting me back to the Create Your Account page.
I tried several different workarounds, including switching browsers and changing the information on the form. I couldn't get it to work. It was frustrating!
Luckily, my previous experience with support had been excellent, so I quickly hopped on live chat. The operator picked up straight away (as usual) and was happy to help.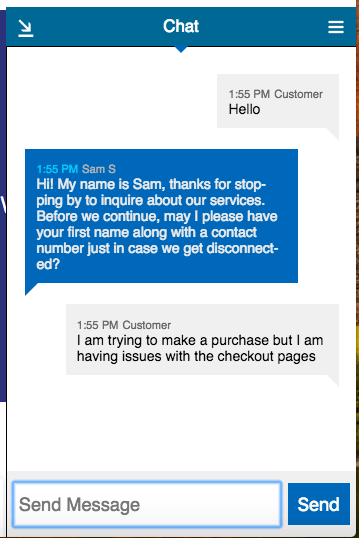 I told him about the issue and he told me he could complete the checkout for me if I was okay to give him my information over live chat. I was, so we started the process.
It took almost half an hour to go through the process over live chat. For some reason, he had issues with the checkout process as well. We persevered until he finally got me set up. I was then instructed to wait for an email with details on how to access my new account.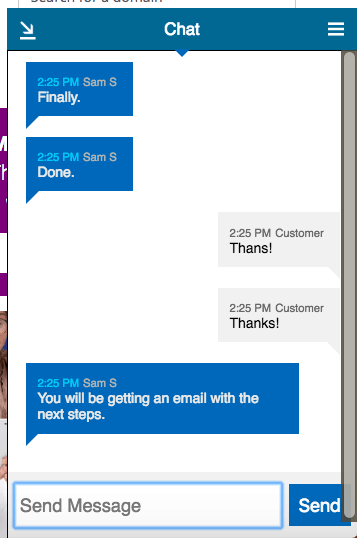 Support Was Excellent, but the Checkout Was Buggy
This could've been a really poor experience because of all the technical issues. However, I was impressed with the quality of Web.com's customer service, as Sam (my support agent) ensured that the setback did not become a bigger issue. Not only did he respond to the chat almost instantly, but he was also very friendly. Finally, despite encountering issues himself, he managed to solve the problem.
Although I was satisfied with how the situation was resolved, you may prefer a less tedious checkout process. If so, I'd recommend reading this review on 1&1 IONOS.