InterServer caters to newer website owners. Its plans are affordable and easy to use, but likely not powerful enough for more advanced website owners.
This review is going to take you step-by-step through the process to set up an account with InterServer. It's pretty painless, and if you're tempted to learn more about the company afterward, head over the in-depth review.
How to Create a New Account with InterServer
Creating an account with InterServer was quick and easy, taking less than five minutes in total. It's not the nicest interface I've tested, but it's functional and I didn't have any problems along the way (which, believe me, can't be said for all hosts).
Step One: Select Your Hosting Plan
InterServer offers a range of hosting, including shared, dedicated servers, and VPS packages. If you're looking for shared hosting, there's only one package, called Standard Web Hosting.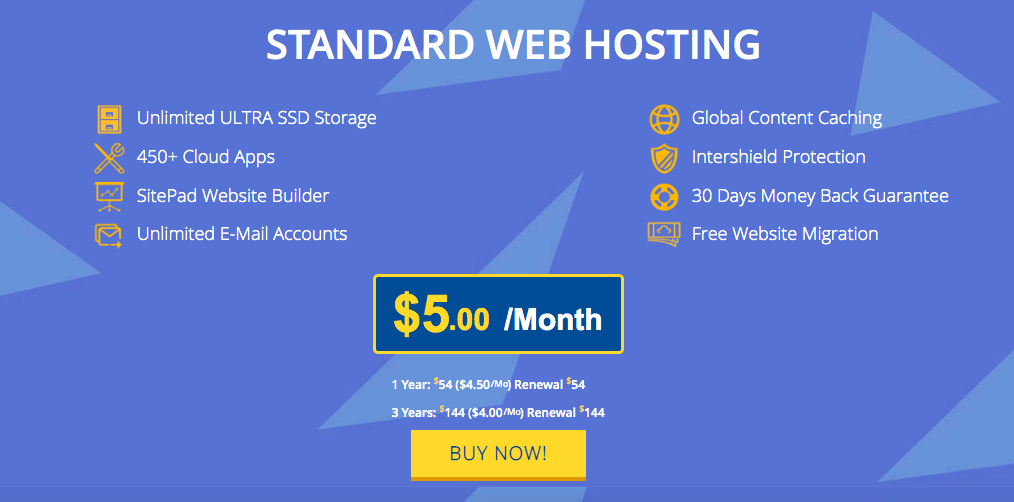 Step Two: Register or Purchase a Domain Name
The next step is to either purchase a domain name (those are not included) or enter a domain you already own. I opted for the latter, so I could test the complexity of mapping a domain to InterServer.
If you're connecting a domain you already own, you will be asked to confirm if you'd like to transfer the domain and renew it for another year. It's a small cost, but it's worth noting that by default, it's set to Yes. So you need to click on No to avoid the transfer and the fee.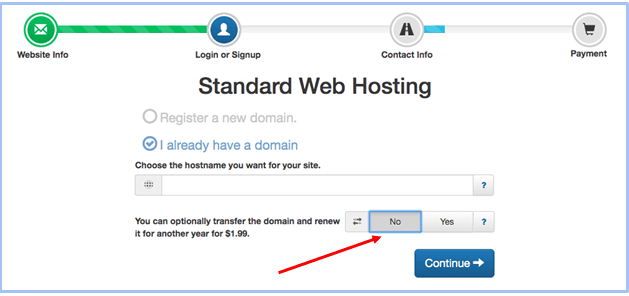 Step Three: Create an Account
The next step is to create an account. It's pretty straightforward and involves entering your email address and setting up a password.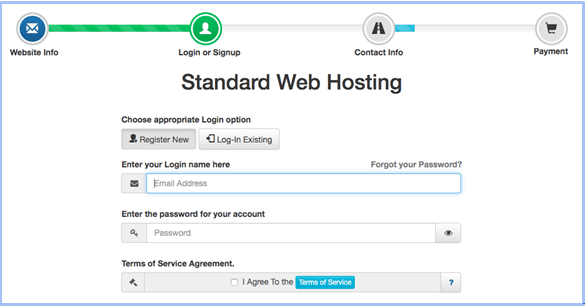 Step Four: Enter Your Contact Information
While step three was simple enough, the next step requires you to enter more detailed contact and personal information. Again, it's not complicated and only takes a few seconds.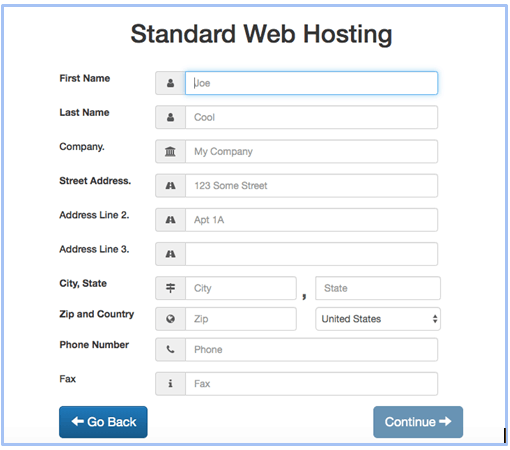 Step Five: Enter Your Billing Information
In this step, you can choose your contract length (ranging from one month to three years). Refreshingly, the month-to-month price is actually the price advertised on the main website, so, unlike lots of other companies, there's no sticker shock at this point.
I opted for monthly, since it was still a decent price, and paid by credit card (PayPal was also an option).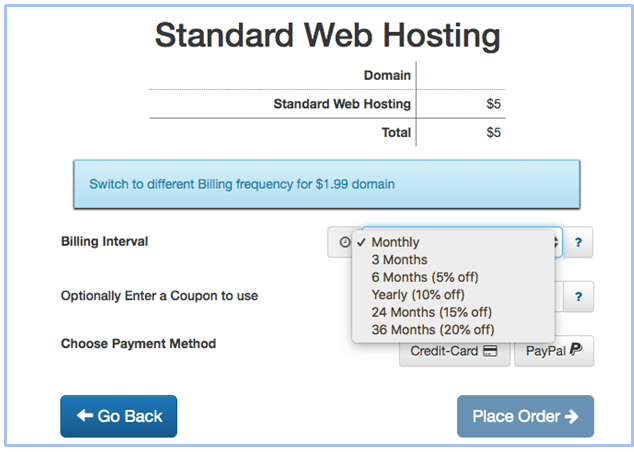 Step Six: Order Confirmation
If everything is filled in correctly, you will see a successful order page. You can either click Continue to log straight into your admin or head over to your welcome email for more information, including your account login, FTP, and DNS details.

Get What You Pay For
InterServer has transparent pricing. While there are no freebies thrown in (e.g., you won't get any free advertising credits or a free domain name), you aren't overwhelmed by add-ons, and the price advertised is the price you'll pay. This makes the sign-up process fairly simple and easy to handle for even the newest website owners.
If you've read the full review on InterServer and decided it's not perfect for you, and you're looking for a vendor that has a more modern signup process, try FastComet. If you need more advanced features and you don't mind a longer signup process, click here to read about DigitalOcean.