Hostwinds offers a range of flexible shared hosting plans and website-building tools. It's an affordable option, but it comes with great benefits, like unlimited resource quotas and an excellent customer service team.
If you're considering Hostwinds, this article takes you step-by-step through the process to create an account. It's really easy, and you may want to read the full Hostwinds review afterward.
Step One: Choose Your Plan
The first step is to choose which plan you need. There are three shared hosting plans, all offering unlimited bandwidth and disk space, so the only real question is how many domains you need to host. I opted for the basic plan, as I only needed one domain.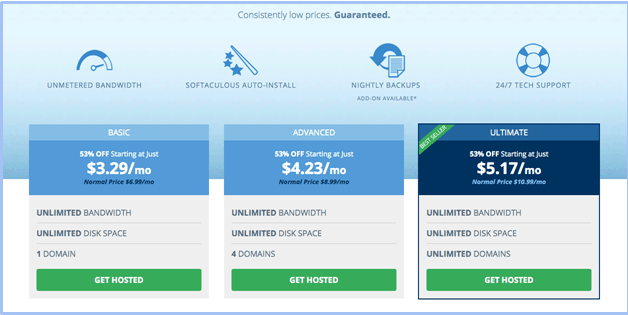 Step Two: Enter Your Personal Information
The next step is to enter basic information (name, email, password) and hit Submit. Hostwinds does a good job of sharing its core offerings on this page, like the 99.9999% uptime guarantee and 30-day money-back guarantee.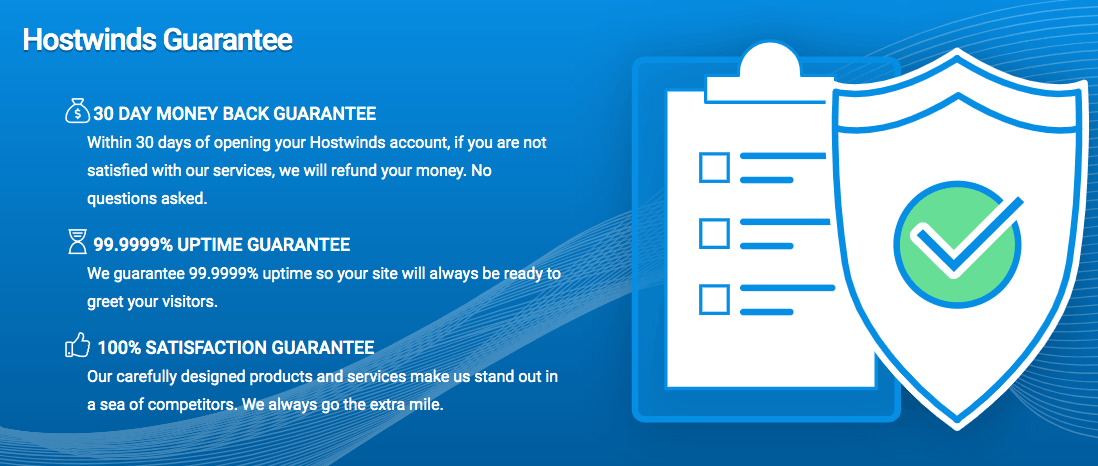 Step Three: Enter More Personal Information
The next page involves entering more detailed personal information. The live chat window is easy to access at the bottom of the page if you run into any problems.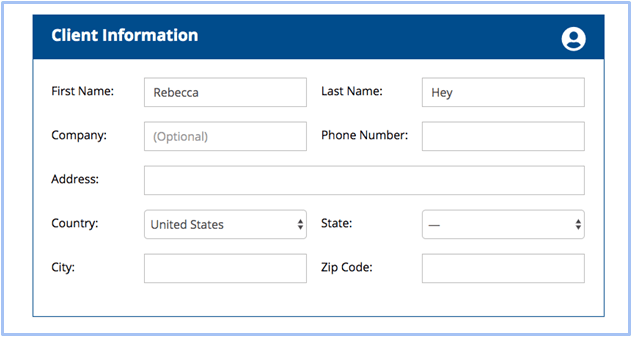 Step Four: Select Your Domain
This step is a bit confusing, especially if you're a newer website owner. You need to enter a domain you wish to use. This could be a new domain (you get a free domain with Hostwinds) or a domain you already own.
If you opt for the latter, you'll get an error message stating the domain is already taken. Just ignore the warnings and continue through the account creation process (we'll connect the domain to the account in this guide).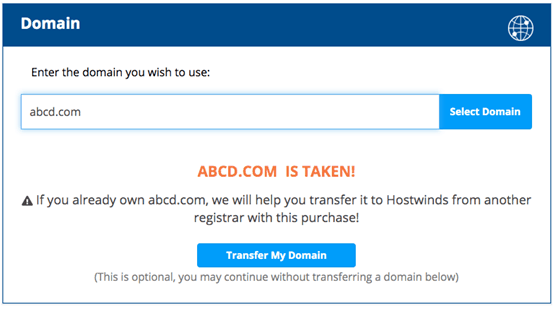 Step Five: Choose Contract Length
The next step involves selecting your contract length (there are terms ranging from 1 month to 36 months), your server location (Dallas, Seattle, or Amsterdam), and your package tier (Basic, Advanced, or Ultimate).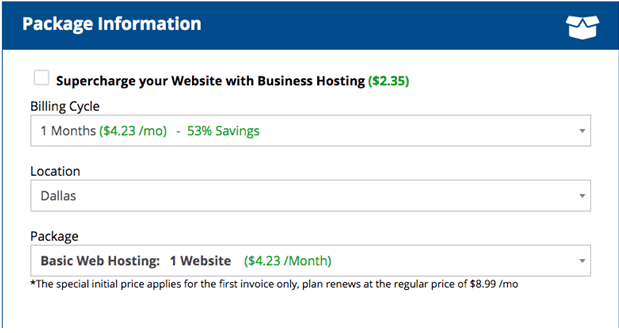 Step Six: Select Your Add-Ons
Next, you can choose to add on Hostwinds Monitoring, a service to monitor your hosting and open a ticket if any issues are detected, and Web Hosting Cloud Backups.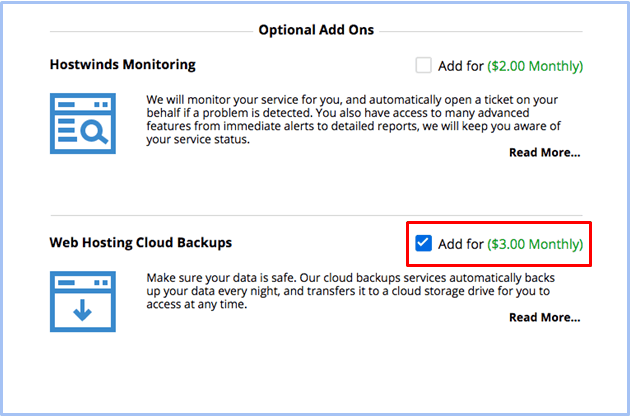 Step Seven: Enter Payment Information
The final step is to enter your payment information. There's a variety of options, including major credit cards, PayPal, Skrill, and Bitcoin. I chose to pay by credit card, agreed to the terms and conditions, and submitted the order.
Step Eight: Order Confirmation
Once the order had gone through successfully, I could either go directly to the client admin area or head to my inbox and open the welcome email.

Fast and Easy
It was really easy to create an account with Hostwinds, taking less than five minutes in total. Not only were the pages easy to navigate, the live chat window was also always accessible at the bottom right of the screen (I didn't need any support).
Hostwinds is a great budget option, but if you're looking for a more premium vendor, try Liquid Web. If you need more advanced features and you don't mind a longer signup process, read about Heficed.