Founded in 2008, Heficed is a scalable and customizable cloud hosting provider. It's targeted solely at developers, and you'll need knowledge of the command line even to create an account.
If you're considering signing up for Heficed, this guide will take you through a rather lengthy process to do so. Once you're done, if you're excited to find out more about the company, head over to my review, which covers the services offered by Heficed in much more detail.
How to Create a New Account with Heficed
Step One: Choose Your Plan
As I wanted to test the process of installing WordPress, I opted for one of the cloud hosting plans, Kronos Cloud. It's a bare metal solution that can be configured with either Windows or Linux OS.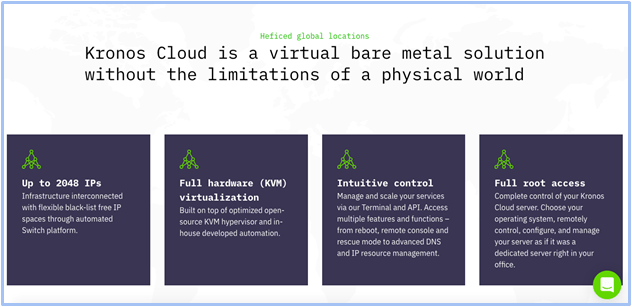 Step Two: Create an Account
After choosing your plan, the next step is to enter your email address and accept the terms and conditions. Or, if you prefer, you can choose to register with your existing Google, Microsoft, GitHub, or LinkedIn profile.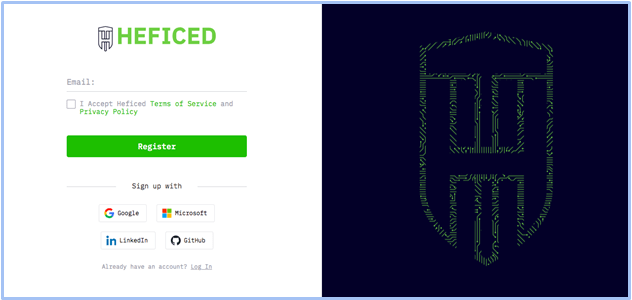 Step Three: Verify Your Email Address
The next step is to verify your email address by clicking a link in an email (which I found in my spam folder).

Step Four: Finish Creating Your Account
Once you hit Log In, you will be directed back to the Heficed website. At this point, you need to enter more personal details, but it's simple. Click Submit and then log into your dashboard.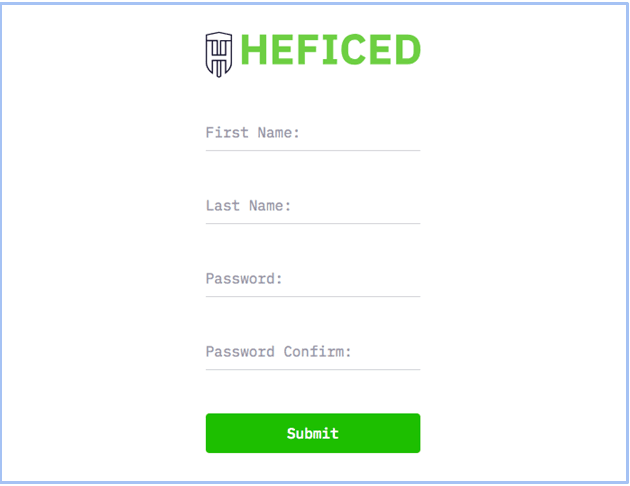 Step Five: Create an Organization
The next step is a bit of a duplicate of the previous one, as it's designed for developers with multiple clients to set up individual companies. You'll be prompted to create an organization by filling out some brief personal information.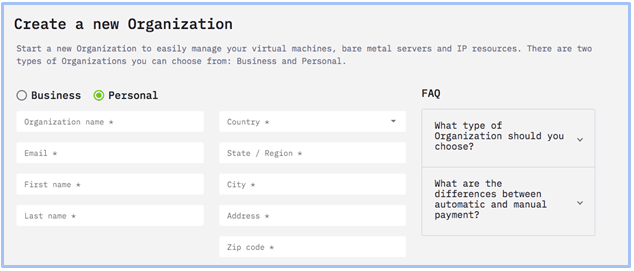 Step Six: Enter Payment Information
The next step is to select how you would like to pay. The options include Visa, American Express, Discover, PayPal, cryptocurrency, and AliPay. So you have many more choices than with most hosts.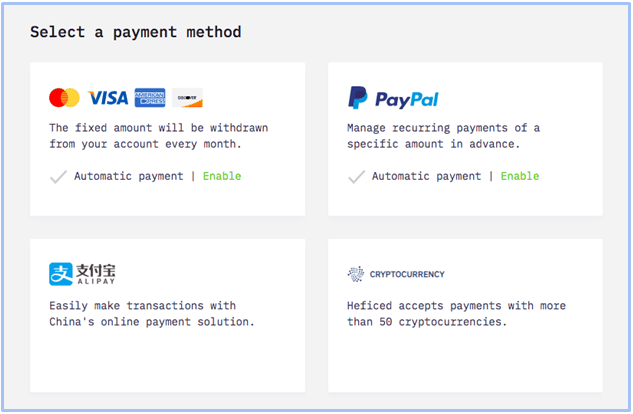 Step Seven: Get Started
Once you've created your organization, you can officially get started. Click into the organization in the top right dropdown and select, you guessed it, Get Started. At this point, you will begin to add your hosting packages.
Step Eight: Choose Your Plan
Next, you are given the option to choose your service. The options include Switch (automated IP management platform), Kronos Cloud (virtual machines with simple resource management), and Heficed Connect (Blended Internet traffic for better connectivity and bandwidth). Based on the advice of the live chat agent, I selected Kronos Cloud.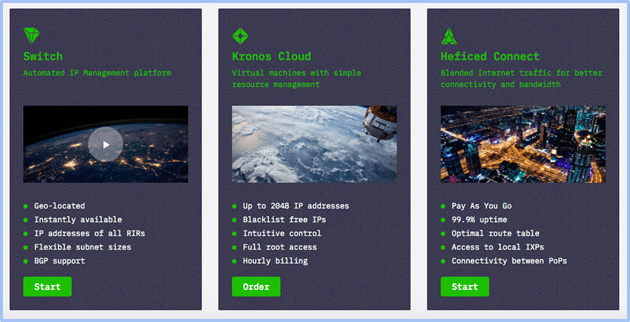 Step Nine: Create a New VM
Next, you need to set up your virtual machine. You'll be asked to choose from monthly or hourly billing, server location (Germany, U.S., South America, or South Africa), and Windows or Linux operating system. You'll also have to choose more technical configurations, such as processor and memory size, backup "slots," and a selection of different service-level agreements (SLAs).
For the purpose of testing, I opted for monthly billing (hourly required a large deposit), German servers, and a Linux operating system, and left everything else in the default positions. It was easy but overly technical for most new website owners.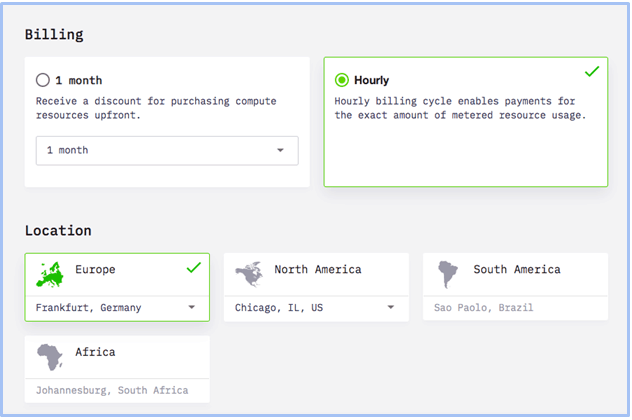 Step Ten: Add an SSH Key
Before you can create the server, you do need to add a public SSH key. If you're a beginner, this may sound quite technical. It involves heading over to your Terminal and generating the key. With that in hand, head back to the account creation process and input it in the applicable field.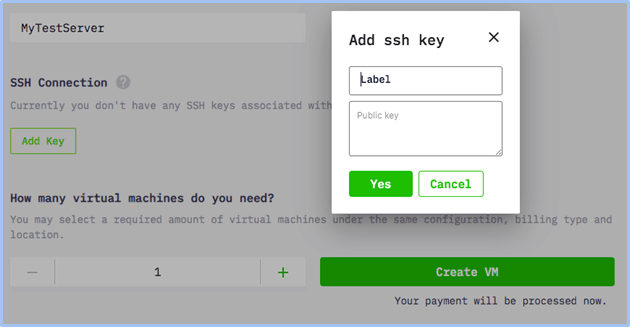 Step 11: Pay for Your Hosting
Once you've selected Create VM, you will be required to enter your payment information, and once you've paid, you need to need to wait while your instance is created. You'll know it's complete once there's small notification in the header of the dashboard.
Smooth, but 11 Steps Is A Lot
This is a lengthy setup process. It requires 11 steps and knowledge of the Terminal. While the interface is user-friendly and easy to navigate, it's far too powerful for most beginner website owners.
Also, this vendor only provides the hosting infrastructure, so it's far from a one-stop shop. Anything aside from the cloud hosting will need to be purchased from elsewhere, for instance, domain names and SSL certificates, and content delivery networks (CDNs) are not available from Heficed.
Most beginner website owners would be far better off with a host like SiteGround, Bluehost, or FastComet, which offer more than enough ease-of-use features to get you started without any fuss. Heficed is purely for advanced-level webmasters and developers, who'll want to head over to the in-depth review to learn more.