Gandi.net, a mid-range hosting company, is based in France and serves nearly 2.5 million domains. For more information about it, you can read my in-depth review.
Have you decided to purchase website hosting with Gandi? Great! Grab a coffee and give me ten minutes of your time—this blog is going to take you through the exact process of creating an account with Gandi.
Step One: Choose Your Plan
The first step is to decide which hosting plan to purchase. There's a good range of hosting options, from 5 domains up to 300 domains. But oddly, all of the plans come with only 20 GB of storage. For testing purposes, I opted for the cheapest plan, Small, but I swapped that for the free trial (Medium) when the pricing page came up.
Step Two: Choose Your Configuration
Next, you need to create your instance. If you're new to website hosting, don't be intimidated by the jargon—you're just configuring your preferences. I selected the WordPress configuration and France for the location of the servers.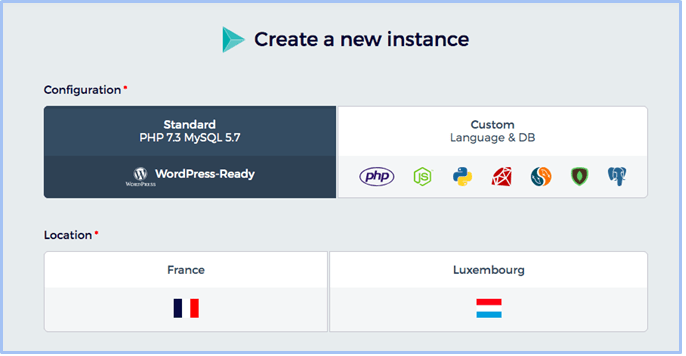 Step Three: Select Your Plan and Pricing
Gandi offers a 10-day free trial of the Medium plan, or you can choose to purchase one of the other plans outright. It's nice to see all of the features of the Medium plan are included in the trial, and you can upgrade or downgrade for free at any point during the ten days.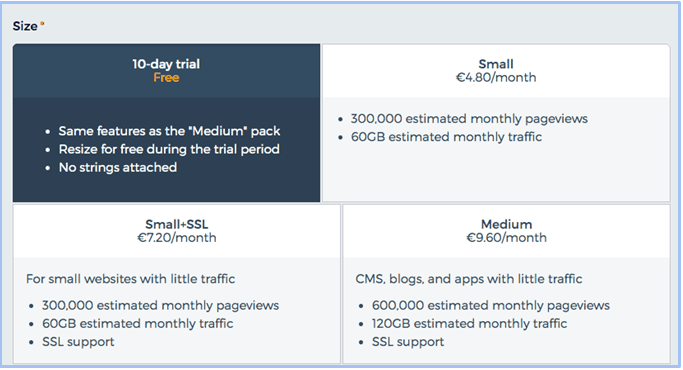 Step Four: Purchase Your Instance
Next, you need to create a name and password for the instance and add it to the cart. The following page will prompt you to check out. However, since I'd selected the 10-day free trial, I didn't need to enter a credit card or pay for anything.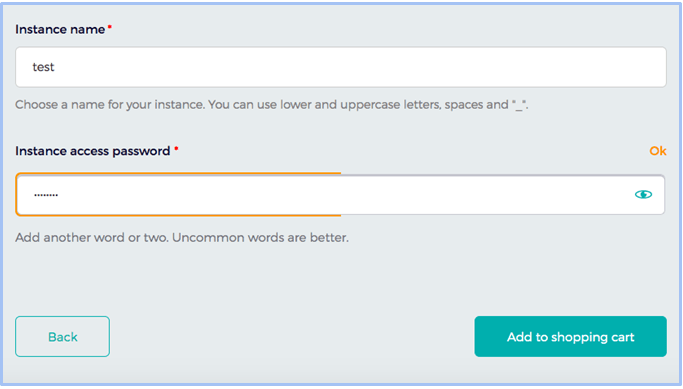 Step Five: Create Your Account
The final step is to create your account by entering your email address, username, and password. Then enter a bit of personal information, e.g., name, address, and phone number, and agree to the terms and conditions. Finish by clicking Continue twice.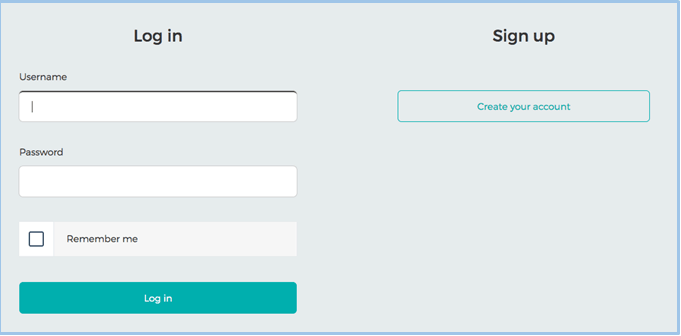 Step Six: Checkout
Once you've accepted the second set of terms, you can check out. At this point, your order is complete and you can head over to your inbox to retrieve the welcome email and your login information.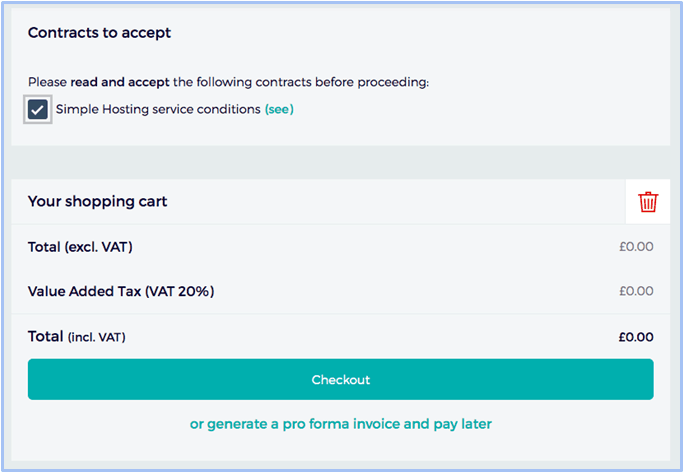 No Credit Card Required
It's quite rare to be able to sign up for hosting without entering payment information, but, Gandi let you trial its mid-range plan for free for 10 days. If you're quick, it's just about enough to test the services and cancel if it doesn't meet your needs. However, domains aren't free and cost a bit more than other, similar companies.
If you'd like to learn more about Gandi, head over to my full review. If you need more advanced features and you don't mind a longer signup process, read about Heficed.