you want to build a strong image that helps your members feel connected and in touch with their faith and church family
. You can create a logo that represents your congregation without having to invest a lot of time and money in the process. As you read on, I'll show you several examples of well-designed church logos. You'll also learn how to create a Christian logo for free with a popular online logo maker (
click here to jump to the tutorial
). Need more inspiration?
See a collection of famous church logos below
.
9 Best Church Logos
How to Make Your Own Christian Church Logo
Now that you have a variety of church logo examples to draw from, it's time to start creating your own. For this project, I'll be using
Tailor Brands
, which claims to offer instant custom-made logos. Although you can use Tailor Brands to design your logo rather quickly,
it's always a good idea to carefully consider your design options rather than rush through the process.
One of the best things about Tailor Brands is that it allows you to
design as many logos as you want for free.
You pay only if you're happy with the results. To learn more about Tailor Brands,
read our in-depth review
.
Sign Up for an Account
You'll want to sign up before you get started.
You'll be able to save multiple designs and edit them before purchasing your finished design
.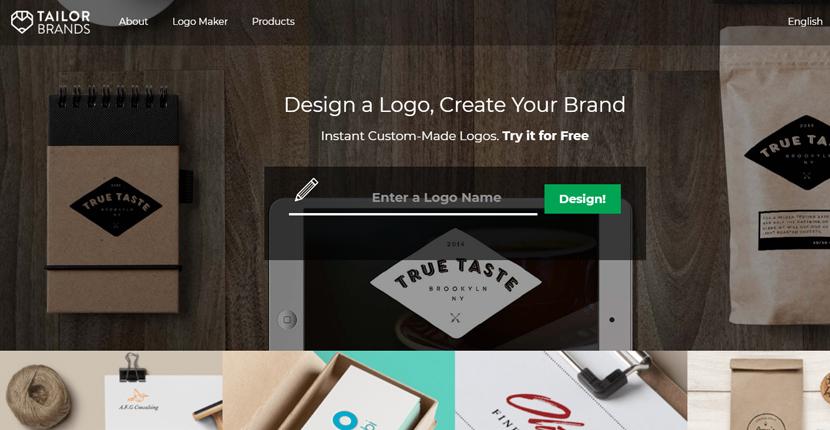 To create a free account, just
go to the Tailor Brands homepage
. It's quick and easy to register using an email account, or you can log in with your Facebook or Google account.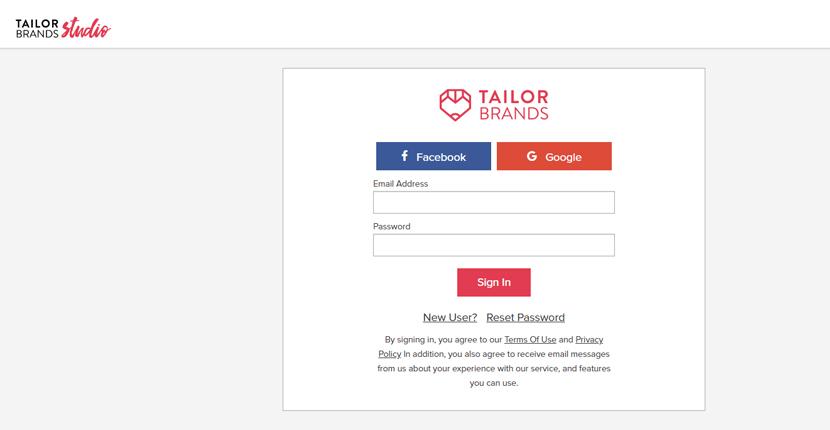 Target Your Brand
The next step involves a series of basic questions about the logo you're trying to create.
If you get stuck, you can also consult the help section
via the icon in the lower-right corner.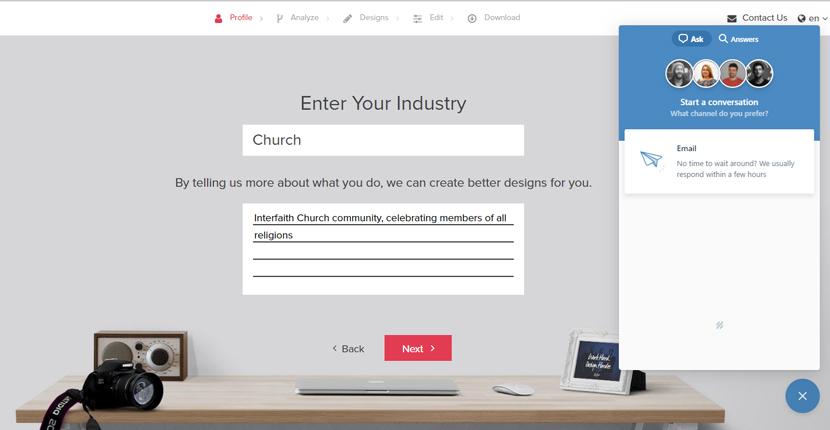 Next, you'll choose the type of design you want to create. Your logo can be name-based, icon-based, or initial-based.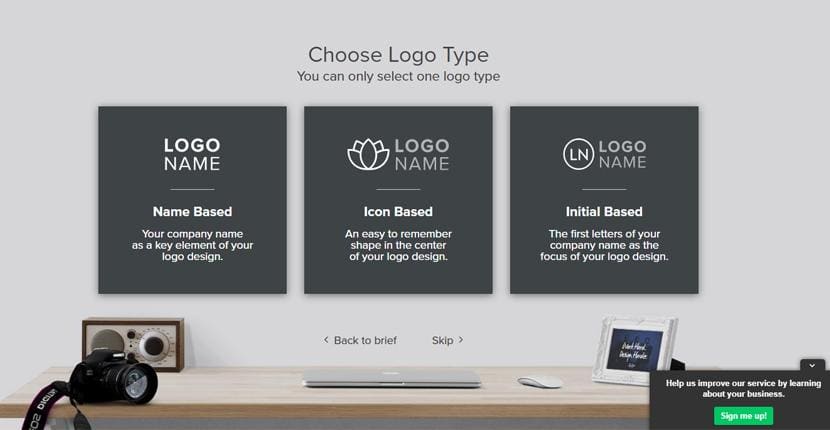 Expert Tip: Give each logo option a try. You can save them all as separate brands, then go back to the style you like best for further editing. Name-based designs are more minimalist, while icon- and initial-based logos let you infuse a bit more personality.
Envision the Perfect Icon
Logos can only feature one icon per design, but there's an extensive library of icons to choose from. Abstract shapes may not be an obvious choice, especially when you're creating a church logo, but they may be the perfect touch if you prefer a modern look that's open to interpretation.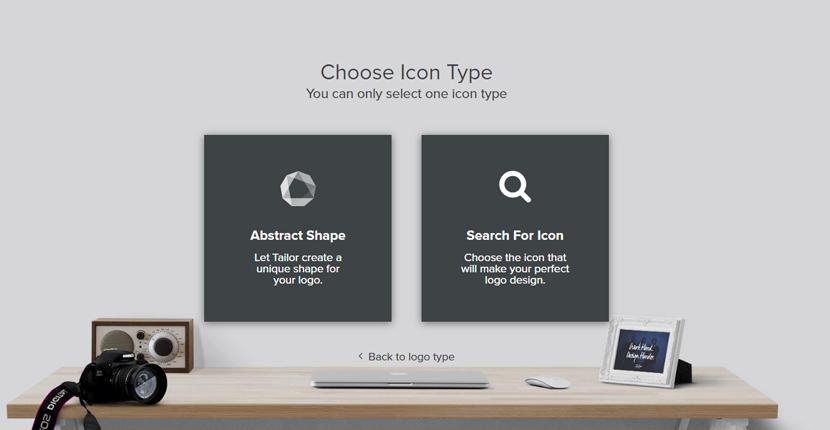 The religion category offers numerous icons covering pretty much every belief system.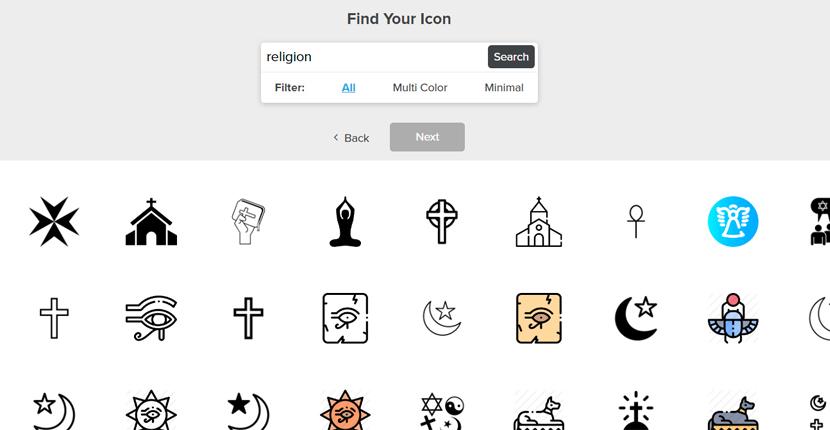 Bless Your Logo with Custom Touches
Once you've nailed your logo concept down, it's time for Tailor Brands to work its magic. It will quickly generate an assortment of ready-made church logos that you can either keep as-is or customize so your logo looks exactly as you envisioned.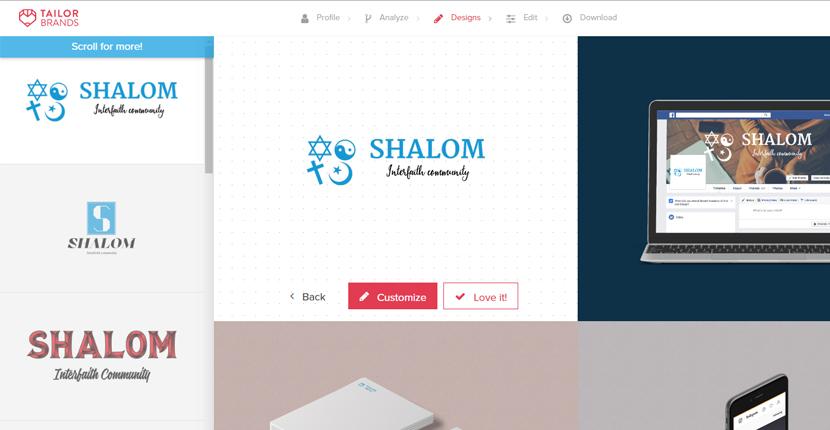 The font pairings are based on the style you selected during the initial questionnaire. Sadly, there isn't a large variety of fonts, and some styles restrict how much you can adjust the spacing and size of the main text and slogan. You have to fiddle with the icon and text a bit to align them the way you want but you'll have more control over editing options after you purchase the logo. If you'd like to run an idea by your parishioners first, there's a social sharing icon, or
you can download a low-resolution preview image for free
.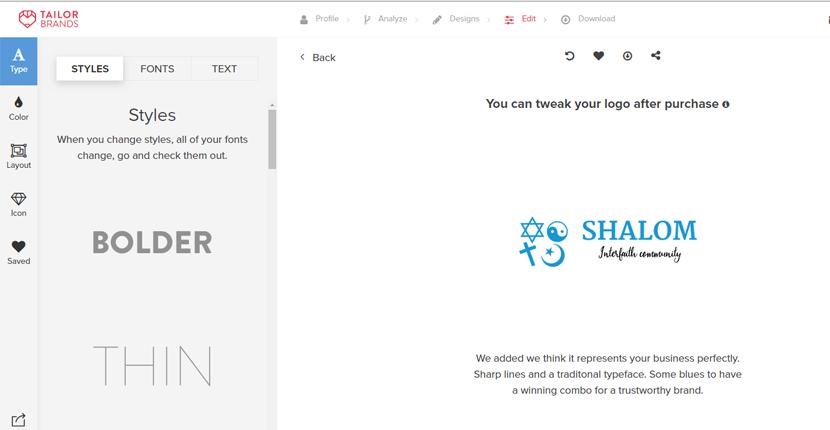 Purchase Your Logo
When you're ready to take a leap of faith and purchase your logo, Tailor Brands provides a few different options to choose from. Each package comes with high-quality logo files and full ownership rights. The Standard package is the most popular option, but if you're looking to enhance your social media presence, the Premium package adds a few more tools, including editable social media assets and an analytics tool. The free logo previews are too small for most uses. Purchased logo subscriptions give you more design flexibility with optimal image quality.
Expert Tip: If you're looking to print your new logo on marketing materials and branded merchandise, take note that Tailor Brands doesn't directly provide printing services. However, it's teamed up with Zazzle to print on a wide variety of high-quality products.
Here's a handful of logo designs created with Tailor Brands.

This logo incorporates multiple religious icons to represent an inclusive multi-faith community. The use of blue can help instill a sense of trust and loyalty among your members.


A minimalist, yet approachable typography-based logo can help attract members from all walks of life and age groups. Not too modern or too traditional, and it's easy on the eyes. It would also scale well for use on banners, bulletins, and buttons.


This logo features an abstract icon that can represent the sun (or the Son), a cross, or a group of people embracing each other. The color yellow is often associated with energy and positivity, and red with love and warmth; traits that are vital to thriving church communities.


This typographic logo features colors and fonts that can represent a comforting, optimistic, and harmonious congregation. Choosing powerful words such as peace, hope, and love also sends out a positive message to members and non-members alike.

Tailor Brands Alternatives
Is Tailor Brands not the right fit for your needs? Here are a few more online logo makers worth trying out:
If you need to create a logo using non-Roman characters, Wix Logo Maker supports a wide variety of languages.
Looka provides downloadable business card templates you can take to the printing company of your choice.
LogoMaker offers a wide selection of promotional products featuring your logo.
Prefer to Have Your Logo Created by a Designer?
Would you prefer to have a Christian logo created by a veteran church logo designer? You can find a professional designer for an affordable price on DesignCrowd (
click here to read the full review
). Some of the great benefits available on DesignCrowd:
Dozens of design categories organized by project type
An extensive talent pool located around the globe
Run a logo design contest and choose from multiple options or work directly one-on-one with the designer of your choice
Designers offer multiple service packages tailored to your needs
DesignCrowd offers an extensive range of design categories covering nearly every type of creative project. Since logo design is one of the most popular categories, you'll find it listed at the top of the
Logo and Identity
section.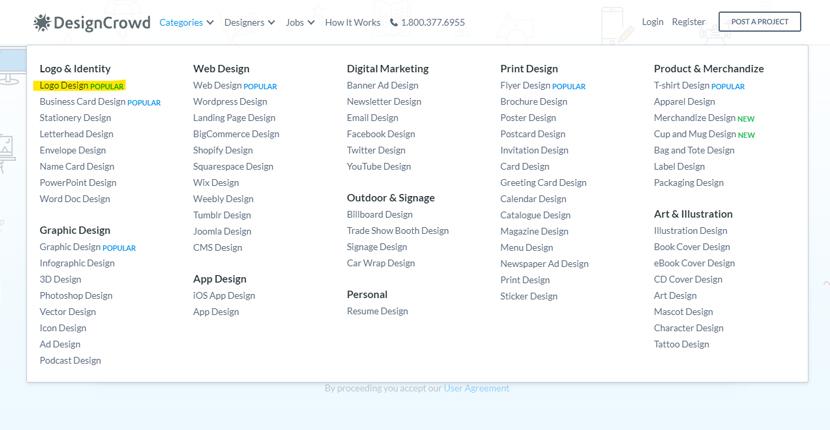 You can search for freelance logo designers and narrow down your choices through search filters, including project type, total earnings, and country.
Expert Tip: Before you hire a freelance designer, take a good look at their portfolio. This will give you an idea of the type of work they can do for you. Many designers also offer multiple revisions to help you hit that design sweet spot.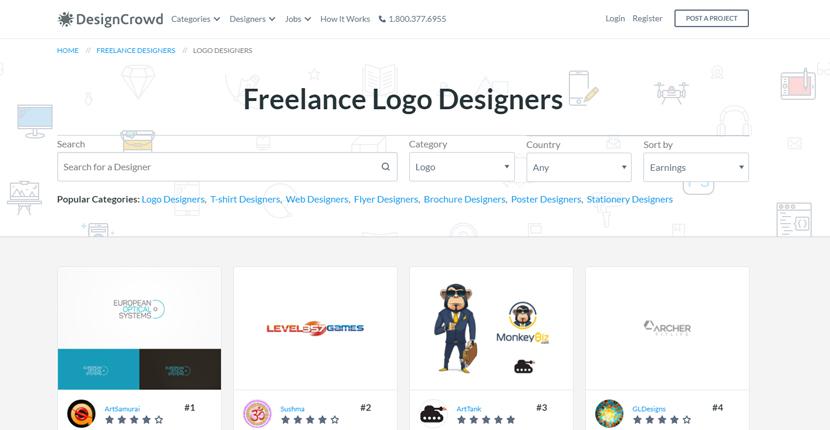 If you're looking for a more extensive selection of potential logo designs, you may want to consider launching a logo design contest
. You can set the budget and share a list of specifications for designers to work with, and you have control over the final outcome based on the logo submissions you receive. Contests come with a
30-day money-back guarantee
, so if you're not happy with any of the suggested logos you receive, you can easily get a refund. If you're not feeling confident about DesignCrowd,
99designs
also offers design contests with a deep pool of graphic design talent. If you're on a tight budget,
Fiverr's
gig-based site is another option worth looking into.
Get Inspired by Famous Church Logos
Take a look at ten of the best church-related logos to get an idea of the many directions your branding can go. You'll find examples from a range of faiths and church ministries.
No matter what your denomination is, a thoughtful logo design can help people associate your work with strong and memorable images unique to your ministry
.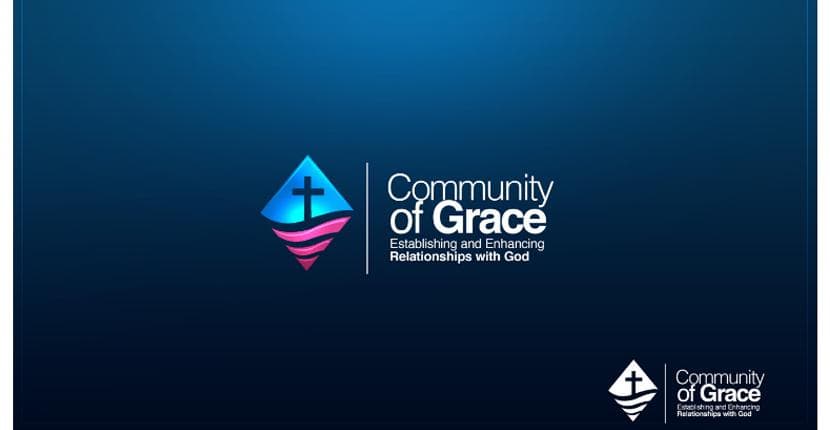 The color scheme in the
Community of Grace
logo is open to multiple interpretations; patriotism, or the sky and the land, for example. The white version shown below the main logo lets you see how it would look without the gradient color swatches, which is a good option to have for printing purposes.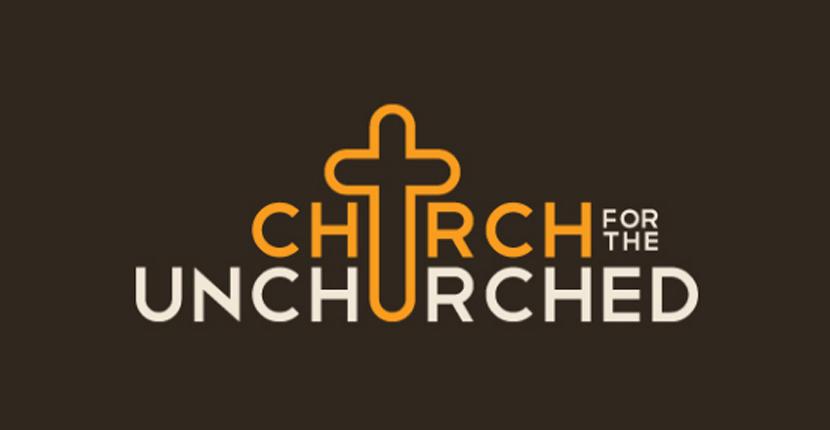 The
Church for the Unchurched
features a very effective usage of a cross. It's still readable as text, yet adds an extra level of meaning behind the logo. The sans-serif font provides a clean look, and the limited color palette keeps things simple and on the eyes.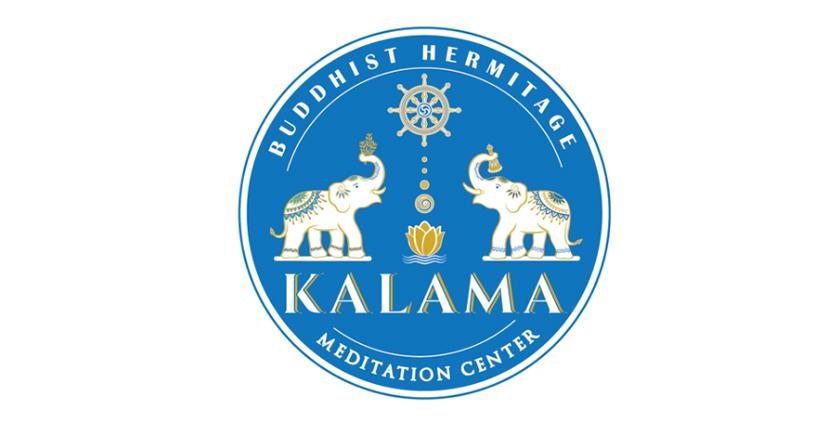 The
Kalama Meditation Center
logo incorporates traditional Buddhist imagery and features a calming color palette, which lends itself well to a belief system rooted in peace and a meditative outlook on life.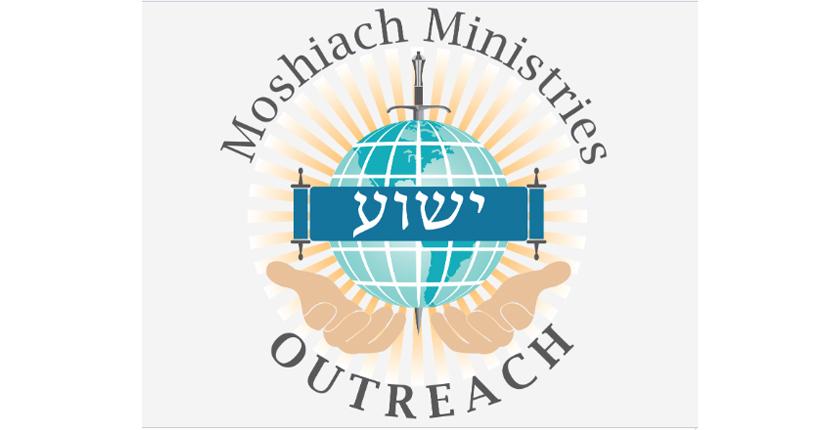 This logo for
Moshiach Ministries
is a good example of how you can use Hebrew characters and other non-Latin fonts to make a logo suitable for global audiences. Although some logo creation sites don't offer international fonts, a seasoned logo designer will likely have access to them.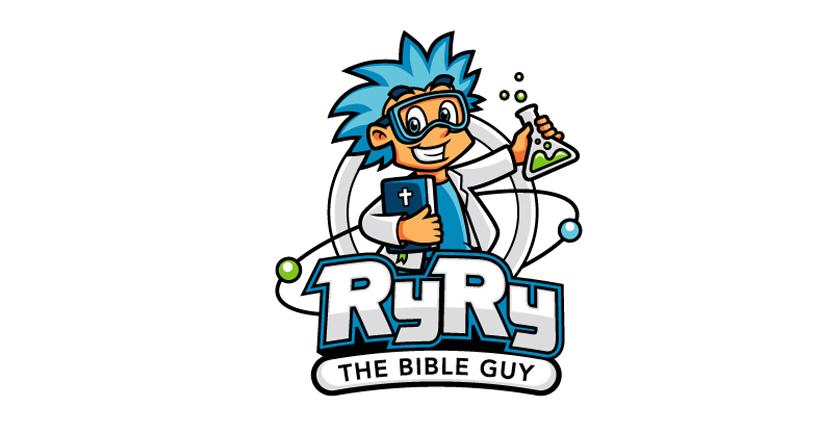 This lively vector illustration is geared toward kids, who are sometimes a tough audience to engage with when it comes to religion. If your ministry offers programs for children, like
RyRy the Bible Guy
, you may want to consider a similar type of logo to help get youngsters excited about their faith.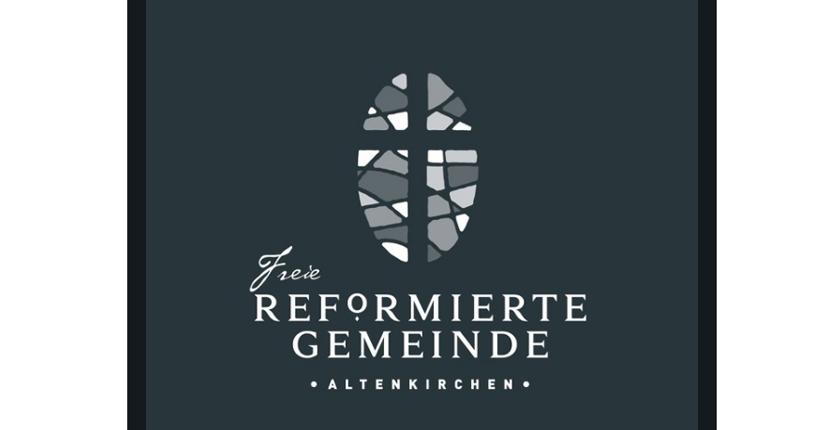 This German-language logo is for a Free Reformed Church –
Freie Reformierte Gemeinde
. The negative space plays well into the abstract image of a stained glass window, pulling viewers into a sacred and peaceful mindset.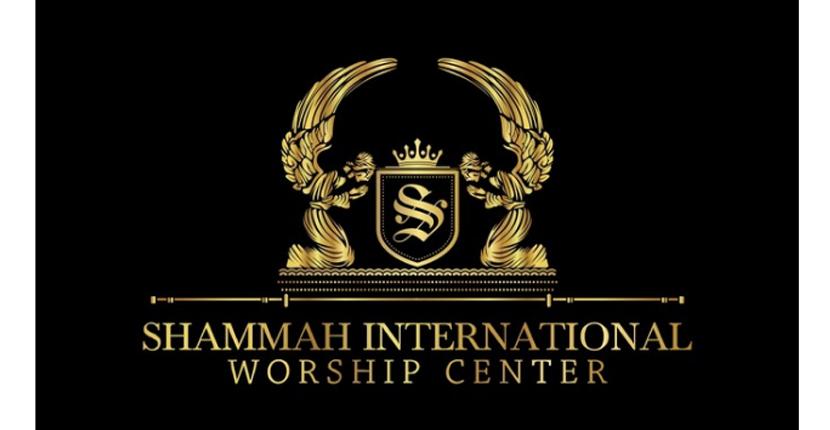 In the Shammah International Worship Center logo, a gold-on-black gradient design featuring elements from the Ark of the Covenant evokes a sense of power and regality that may inspire people to obey and honor the Lord.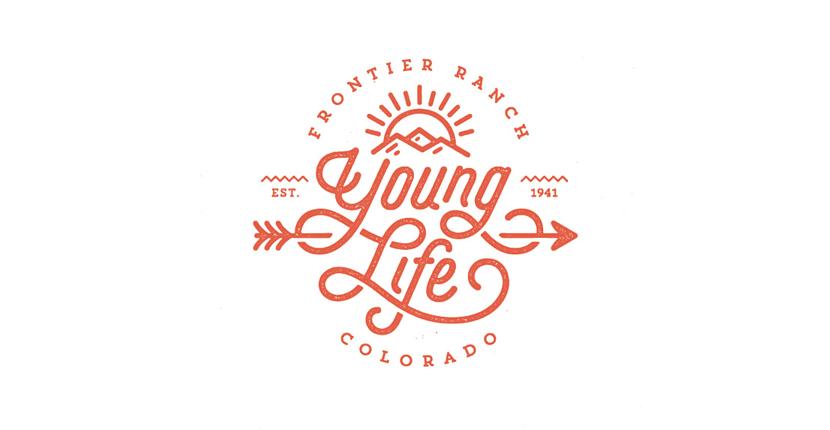 This rugged and outdoorsy logo for
Frontier Ranch Young Life
is designed with adventurous youth in mind. Churches can attract teens and young adults with hip and fun branding that lets them feel cool while guiding them toward spiritual growth.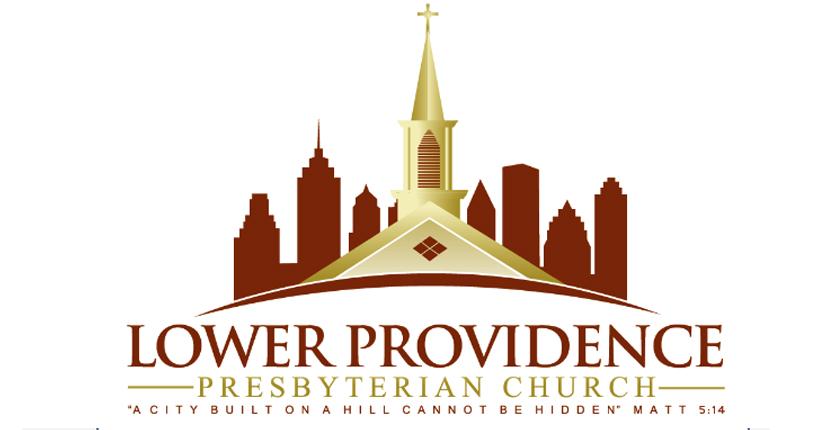 In the
Lower Providence Presbyterian Church
logo, the detailed skyline illustration is tailored to the region they serve. It can give local residents a sense of being at home and connected to their church family.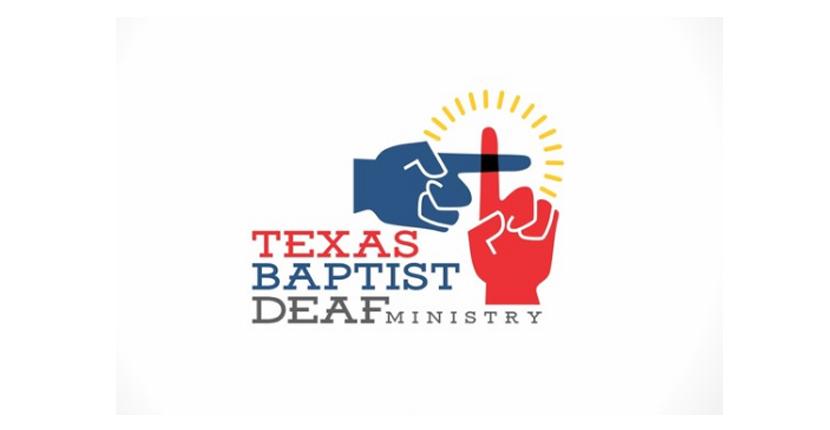 The
Texas Baptist Deaf Ministry
logo says a lot through visuals alone. Using the sign language symbol for "the cross" shows that this ministry can meet the needs of the deaf and hard-of-hearing community.
*Website Planet is not affiliated with any of the congregations above.
Gathering It All Together
You now possess greater knowledge about crafting robust church logo designs. This information can be utilized for various other marketing endeavors, including designing fundraising campaign fliers, creating bulletin ads, and promoting global outreach projects.
As your congregation matures and grows, you may want to periodically review your branding
to ensure it still represents your mission and core values. If you decide to create your own logo using a tool like
Tailor Brands
, ask parishioners and out-of-town guests for feedback on your design. If you've hired a logo designer through a site like
Fiverr
or
DesignCrowd
, don't be afraid to stay in touch and ask if they'd recommend any changes that will keep your logo relevant and meaningful as time goes on.  Most of all, the most significant impact will be through the compassion and spiritual guidance you have to offer to the community. For more ideas on how to create your logo, don't miss our list of
the best logo design services
.