Pioneering advertising executive David Ogilvy once said: "On average, five times as many people read the headline as read the body copy. When you have written your headline, you have spent eighty cents out of your dollar." If he's right that only one in five readers gets past your headline, shouldn't you be spending a lot more time on this aspect of your content?
The most successful headlines engage the reader straight away, but it takes practice to craft a winning title. With so much online content vying for attention, how do make busy Internet users click on your headline?
1. Emphasize the Benefits
Many people are simply looking for answers. Some of the best headlines clearly explain the benefit of reading the content. What problem are you going to solve? How are you going to help the reader reach a specific goal? Compare the following:
1. "Techniques for Writing Better Headlines"
2. "Boost Blog Traffic: A Simple Guide to Writing Effective Headlines"
While the first title describes what the content will contain, it doesn't include the benefit described in the second. Remember to deliver on your promise or you'll lose credibility.
2. Be Specific
The best titles indicate who the content is aimed at and why readers should read it. Using numbers in titles can add credibility, intrigue, and urgency to your titles. For example, "Fifteen Tips to Writing Titles That Drive Traffic." Here, the reader expects at least one of these tips to be useful and continues reading to find out.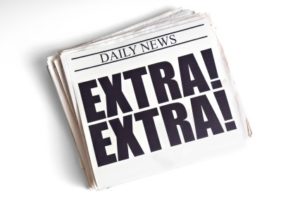 Numbers help to make a goal seem easier to accomplish, as in "12 Steps to Creating Better Headlines." They also add urgency. For example, "Learn How to Write Better Headlines in Just 15 Minutes."

The same principle goes with titles that list the top 10, top 20, or top 50. People are more likely to read articles that start with these sort of titles as they are usually in a list format that are easy to read.
3. Use Targeted Headlines
Whenever possible, mention your reader. If it sounds like the article is written for them, they're more likely to read on. For example: "Writing Better Headlines: A 10-Step Guide for Website Owners and Content Marketers." Or target specific sectors of your audience: "Headline Writing Techniques for Busy Bloggers."
The more targeted the headline, the better, as you aren't misleading the reader and they know exactly what the article is going to be about. Simples.
4. Use Metaphors
Titles that conjure up an image in the reader's mind are easier to understand and remember. They're more eye-catching. For example: "Blue Sky Headlines: How to Write Titles That Pull in the Crowds." Metaphors and similes can help to stir emotions in readers and make a strong first impression.
Stay tuned over the coming days for our second installment in this two-part series on crafting the perfect killer headlines.