If you've read my in-depth review on One.com, you'll know the company is aimed primarily at beginner website owners. I was wary of its custom control panel, as those can overcomplicate the process, but I was wrong.
To test out how easy it is to use One.com, I set up a WordPress website and connected a domain. This review takes you step-by-step through the process, which is handled entirely inside One.com's custom control panel.
Ready? Let's go.
Step One: Log into Your Dashboard
As I'd purchased a WordPress-ready hosting plan and had a brand new domain purchased via One.com, I was expecting this to be a breeze. Luckily, I wasn't disappointed.
After logging into the dashboard, you'll be directed to a colorful interface with a series of product thumbnails. It was easy to find the correct section for installing WordPress.

Step Two: Install Your Instance
On the next page, all you need to do is select Install a Fresh WordPress Instance, then confirm the domain or subdomain (from a drop-down list) you'd like it to be installed on. Select Install and wait about a minute.

Step Three: Follow the Wizard
Once that's complete, you need to follow the on-screen wizard to complete the WordPress configuration. It's self-explanatory, and you can leave most fields at the default input. Just be sure to note your login credentials.
Step Four: Select a Theme
The final step is to select a theme or skip to the dashboard to proceed without installing a template. I opted for the latter.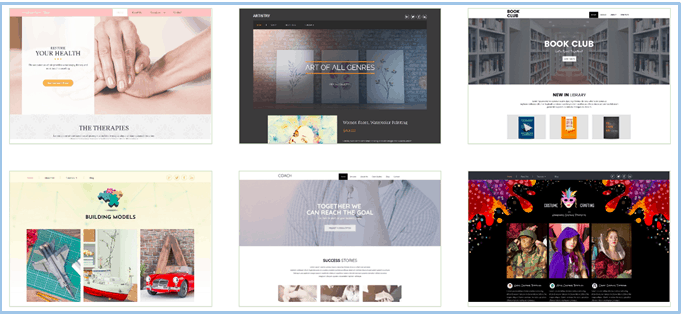 Now you can access your WordPress admin and begin to set up your website. What's more, as you've installed the website straight onto your domain, you don't need to map any Domain Name System (DNS). Your website is already live.
Intuitive and Easy
It took me less than ten minutes to install WordPress and connect it to my domain. The on-screen wizard and easy-to-follow navigation made it painless. Well done, One.com.
If you're looking for a beginner-friendly host, you could do a lot worse than One.com. It's designed specifically for you and has tons of features to make your life easier. Read more about them here.
However, if you're a developer, you will likely be missing a feature or two. If you'd prefer a more intensive setup but with more powerful features, consider reading about AWS and DigitalOcean.