Name.com is a domain registrar and hosting provider that specializes in beginner-friendly services. It's been in operation since 2003 and offers a well-rounded suite of features.
It's really easy to create an account with Name.com, but is it so easy to set up a WordPress website? Stick around for a few minutes and I'll tell you the exact process I followed.
Step One: Set Up WordPress Hosting
As soon as you've created your account, you will begin the on-screen wizard to set up your WordPress account. It's beginner-friendly and easy to navigate. Select Setup Products to get started.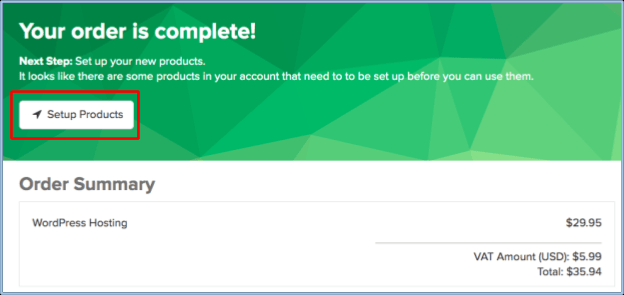 Step Two: Configure Your Domain
First, you're given a selection of domain options—transfer a domain, register a domain, or use a domain registered elsewhere. I opted for the final choice. However, if you do either of the other two options, make sure to keep the Update DNS Automatically box checked.

Step Three: Enter Your Username and Password
The next step is to enter the admin username and password, which you will have set up in the account creation process. Enter a website name (optional) and select Setup WordPress Hosting. Wait for around 60 seconds while your WordPress website is configured.

Step Four: Connect Your Domain
This step depends a little on what domain option you selected in Step Two. If you opted to purchase a domain with Name.com and left Update DNS checked, you can skip this step.
However, if you used a domain registered elsewhere, you'll need to update your A records with your domain registrar. To do that, follow these easy steps:
Select My Products from the Name.com dashboard.
Select the applicable hosting product.
On this screen, you will see the A records for your hosting product. Copy the IP address to your clipboard.
Visit your domain registrar (e.g. GoDaddy) and enter the Domain Name System (DNS) management area.
Create an A record pointing to the IP address copied in step 3.
Wait up to 48 hours for the DNS to propagate. Once it's complete, your WordPress website will be live on its URL.
Very Beginner-Friendly
This whole process took me less than five minutes and could easily be handled by a beginner. Largely thanks to the on-screen wizard, it's simple to create a WordPress website and connect it to a domain. Which is lucky—because there isn't any live chat support, so you are pretty much left to fend for yourself.