One word of advice, though: you'll need to cancel at the right time, or it'll cost you – more on why in a moment.
To help you get the timing right, I cancelled my GetResponse plan and tested out the entire account closure process. Below you'll find the exact steps to cancel your GetResponse account, along with a few of
my recommendations for email marketing services you can consider switching to instead
.
A Quick Guide to Cancelling Your Account With GetResponse
To cancel your GetResponse plan, follow these steps:
Log into your GetResponse account.
Navigate to the billing details page.
Scroll down to the bottom of the page and click Cancel subscription.
Review the list of data and features you lose when closing your account and click Yes, continue with cancellation.
Select the reason for cancelling your account, check the box next to the terms, and click the Cancel my account button.
Consider the GetResponse retention offers before clicking No thanks, please cancel my account.
Read the browser notification and click OK.
Check your inbox for an email confirming the cancellation.
My Experience of Cancelling My Account With GetResponse
Lengthy but Straightforward
I found the GetResponse cancellation process fairly easy, as I could complete it through the dashboard without contacting a representative. But I'll warn you; it took a while to complete. I had to confirm the cancellation over and over (and over) again. Here's how to navigate the GetResponse account closure process:
Step 1: Log In
Start by logging into the GetResponse account that you want to cancel.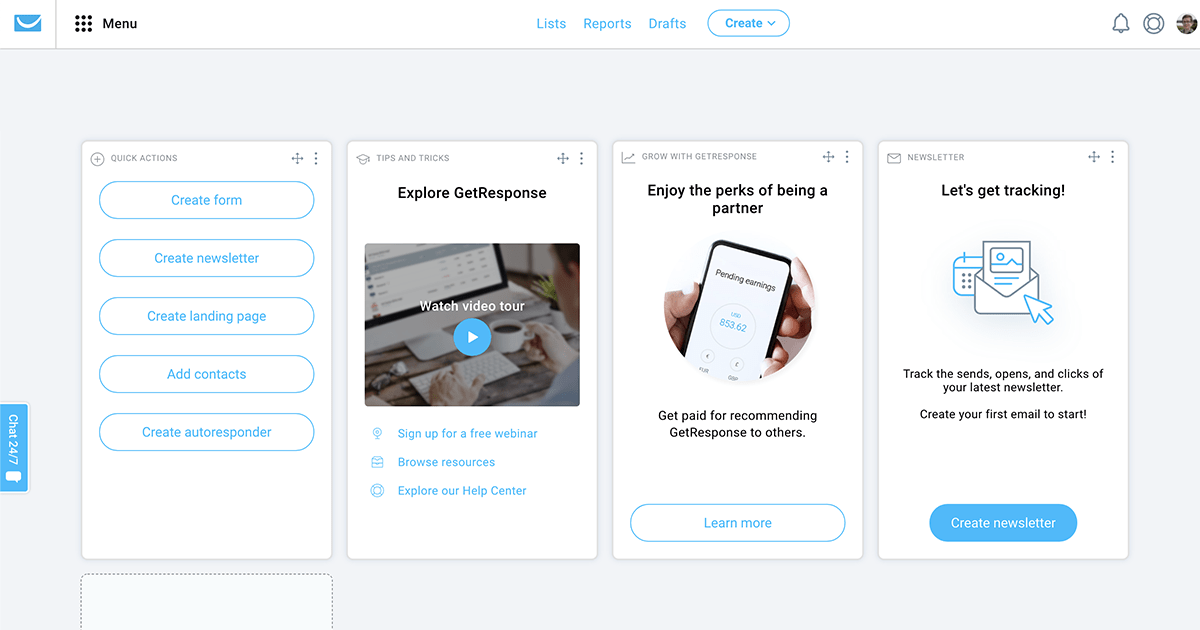 Step 2: Find the Billing Page
From the main dashboard, click the account icon in the upper right corner. When the dropdown menu appears, click
Billing
.
Step 3: Initiate the Account Closure
On the
Billing details
 page, scroll down. Click the
Cancel subscription
 link in the lower right corner. Unfortunately, there's no option to cancel at the end of the billing cycle. Instead, the account closure takes effect right away, which isn't necessarily a good thing. 
Be aware that when you start the cancellation process, that's it. There's no time to review your data
 or get your affairs in order – it's over.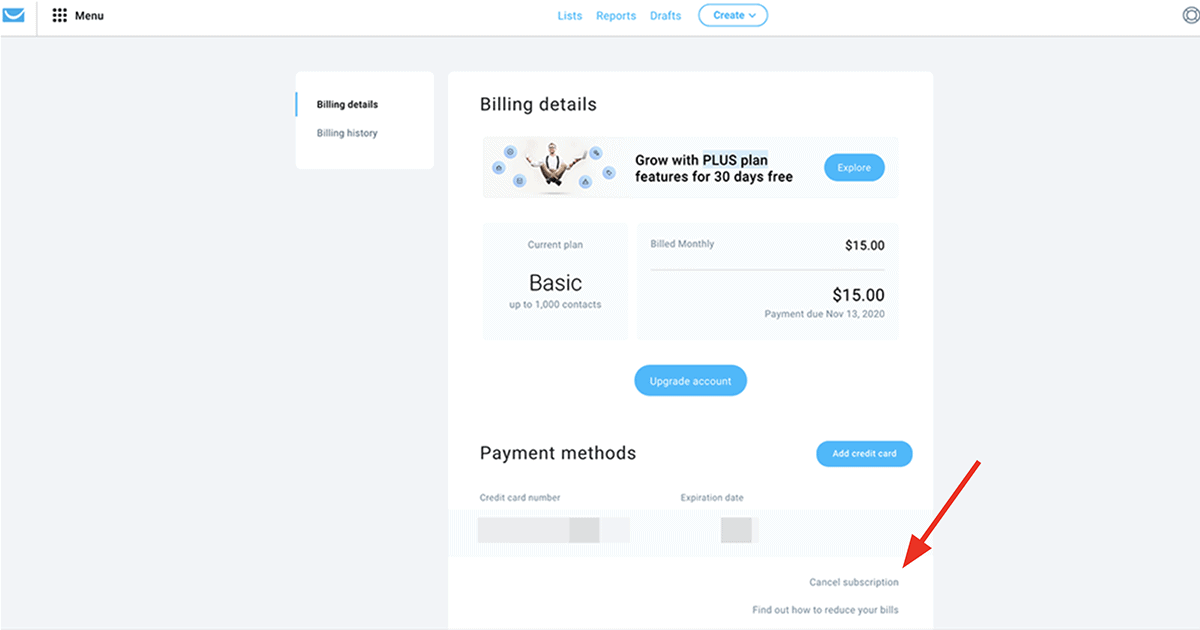 Step 4: Review Data and Features
Next, the platform automatically creates a list of all the data and features you lose by closing your account. As we explain in our
GetResponse review
, the platform's feature list is pretty long – so you'll have to scroll a bit to get to the end, but I get why they've done it. It's clever to remind you what you'll miss out on if you close the account.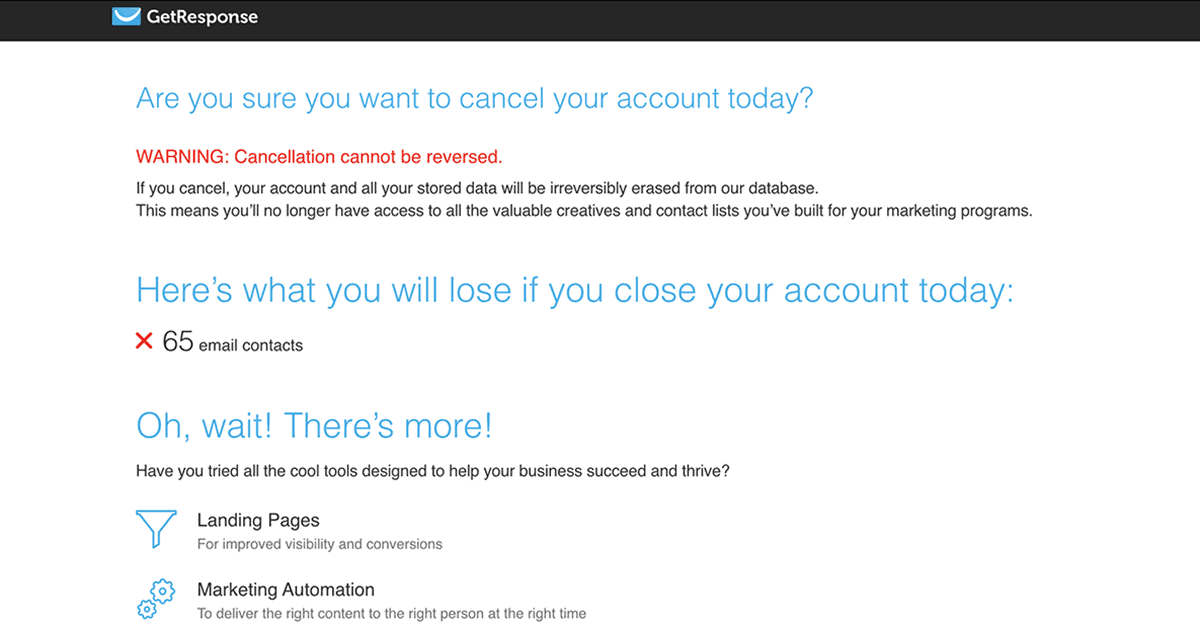 If you haven't already downloaded your contact list, this is a great reminder to do so. When you switch to another email marketing platform, you'll want to upload both your subscribers and unsubscribers, so make sure you've completed this step before you close your account. When you're ready to cancel, click the
Yes, continue with the cancellation
 link.
Step 5: State Your Reason
GetResponse requires you to choose a reason for closing your account from the list provided, which is relatively standard.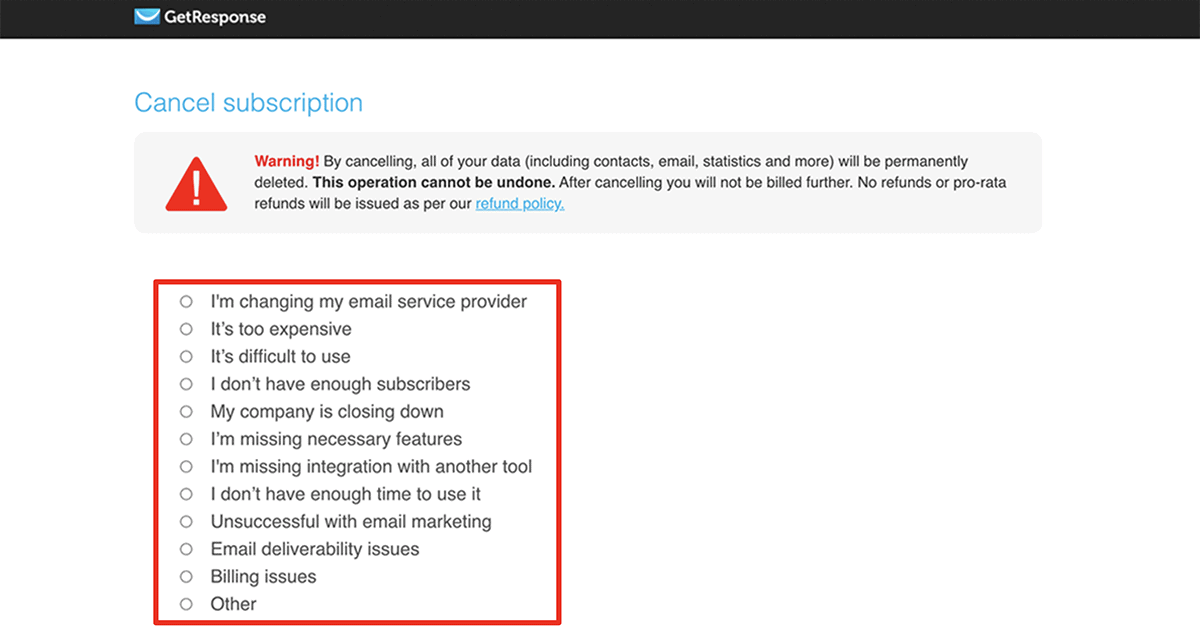 You can also type your reason in the box, but you don't have to give many details. Once you select a reason, check the box that confirms you understand GetResponse will delete your data and close your account without offering a refund.
Yes, that's right, you won't be getting a refund
(more on that below).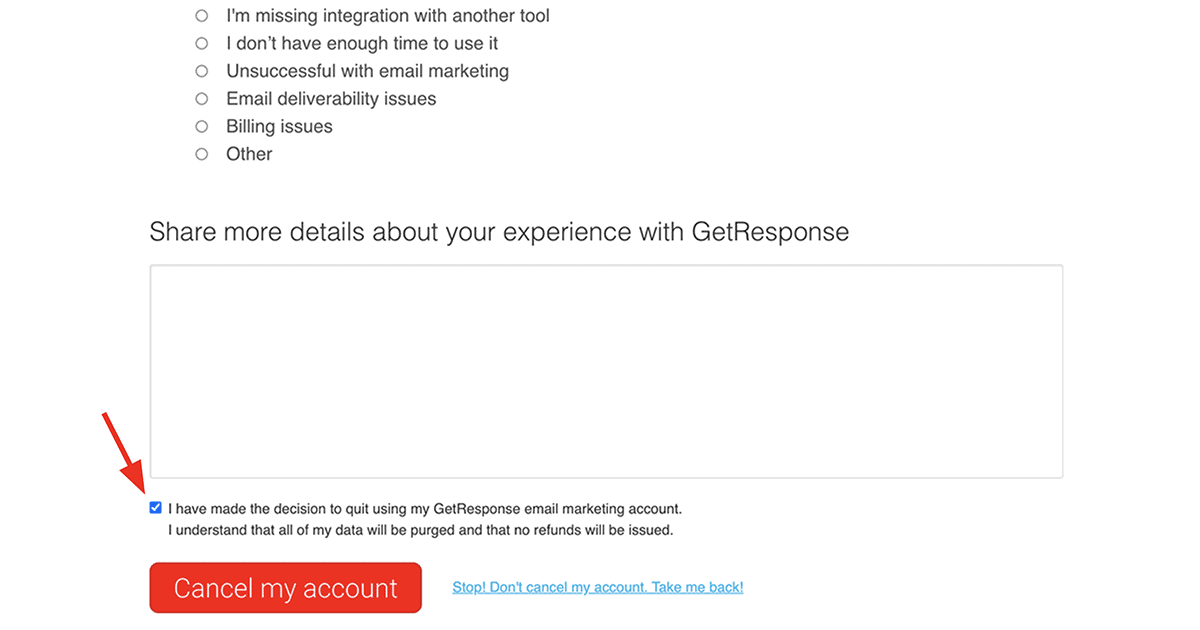 Step 6: Review the Retention Offers
At this point, you might think you're finished. However, GetResponse will provide a range of retention offers to encourage you to hang on. Just when you think the cancellation is over… it's not. I can't blame them for trying!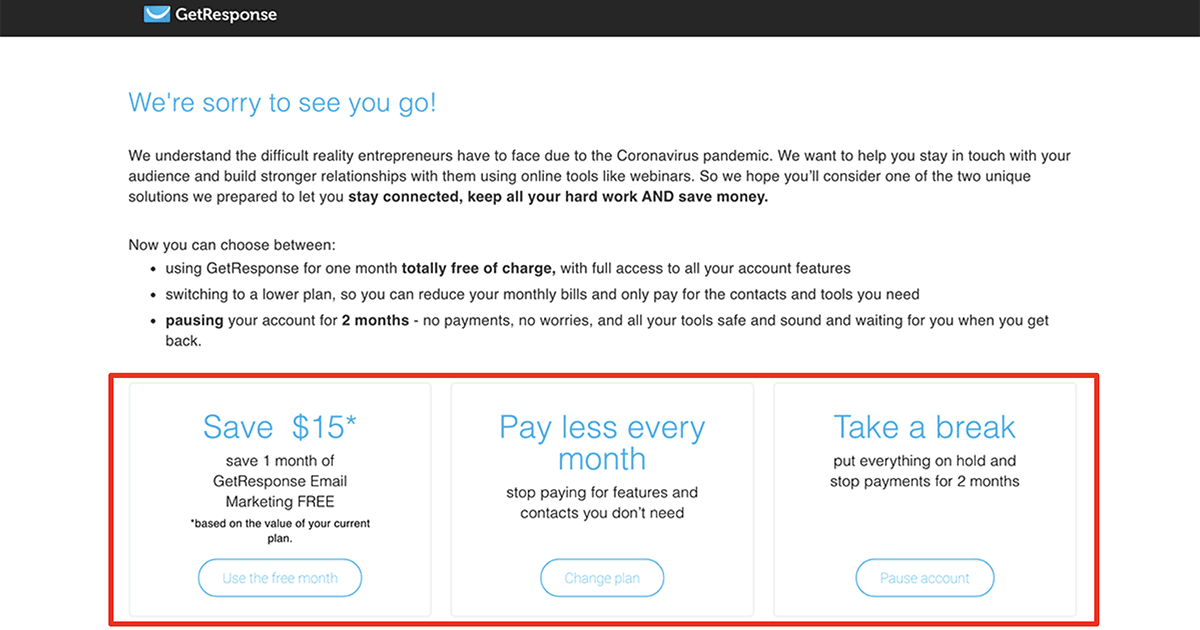 Honestly, these are pretty tempting offers that nicely address the reason (too expensive!) I selected for closing the account. The "Save $15" and "Take a break" offers would provide an immediate payoff, and the choice to scale down my plan would help if I were concerned about long-time costs. Although I turned them down, I think they warrant serious consideration.
Step 7: Close Your Account (Seriously This Time)
If none of the retention offers catch your eye, scroll to the bottom of the page and click
No thanks, please cancel my account
. That is if you can find it! It's buried below much larger buttons as if GetResponse hope you might forget what you were planning to do at this stage.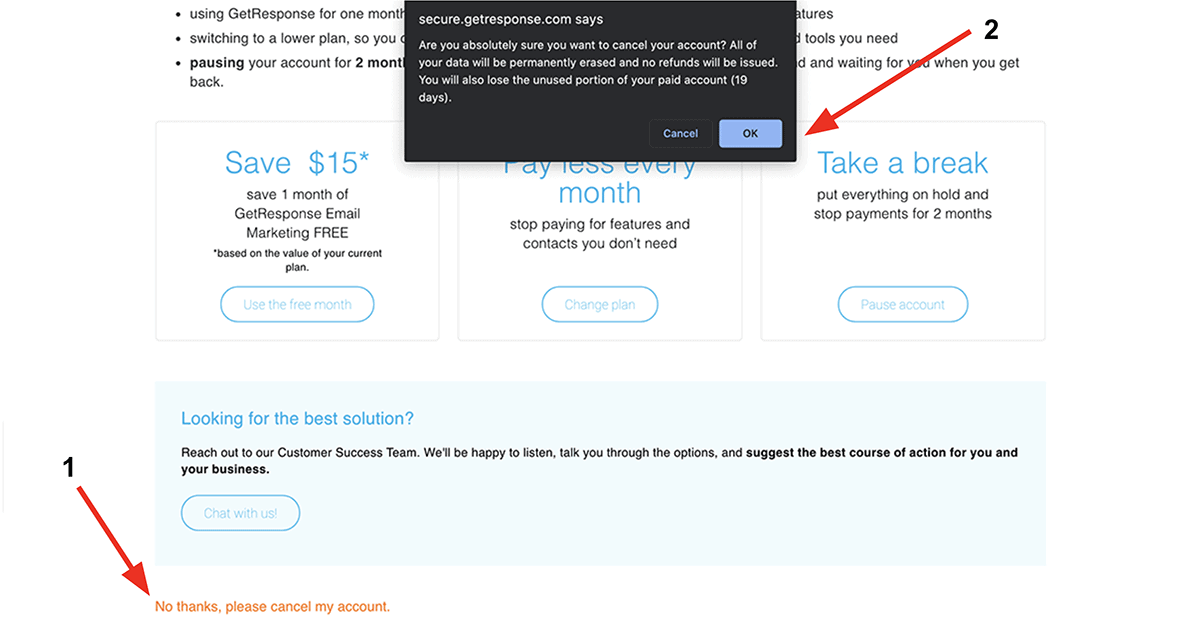 You'll get a browser notification reminding you of how much unused time you've prepaid for and asking if you're
absolutely
 sure you want to cancel. Click
OK
 to complete the process.
Step 8: Check Your Confirmations
First, you'll get a confirmation screen stating that you've successfully cancelled your account.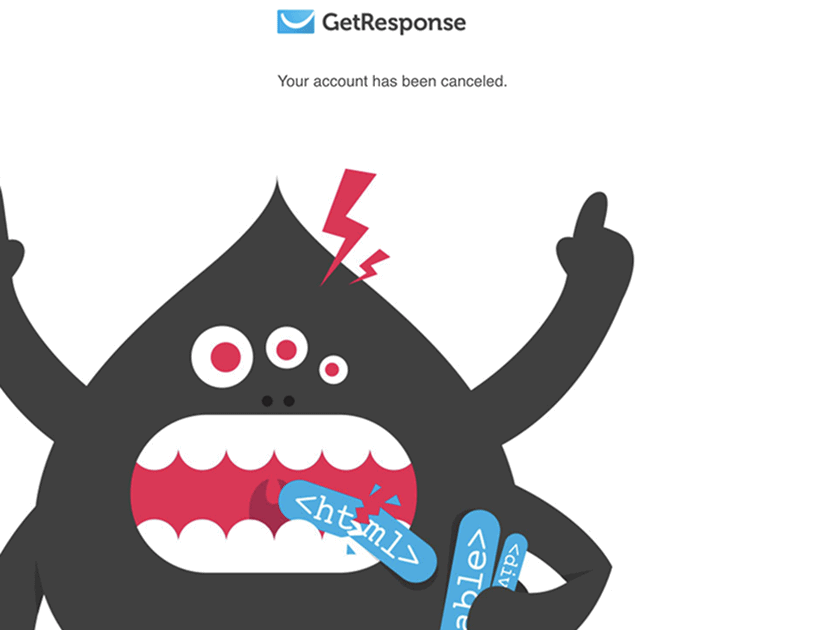 Almost immediately afterward, you'll get an email confirming that your GetResponse account has been closed. I appreciated the double confirmation, so I didn't have to worry about being charged again.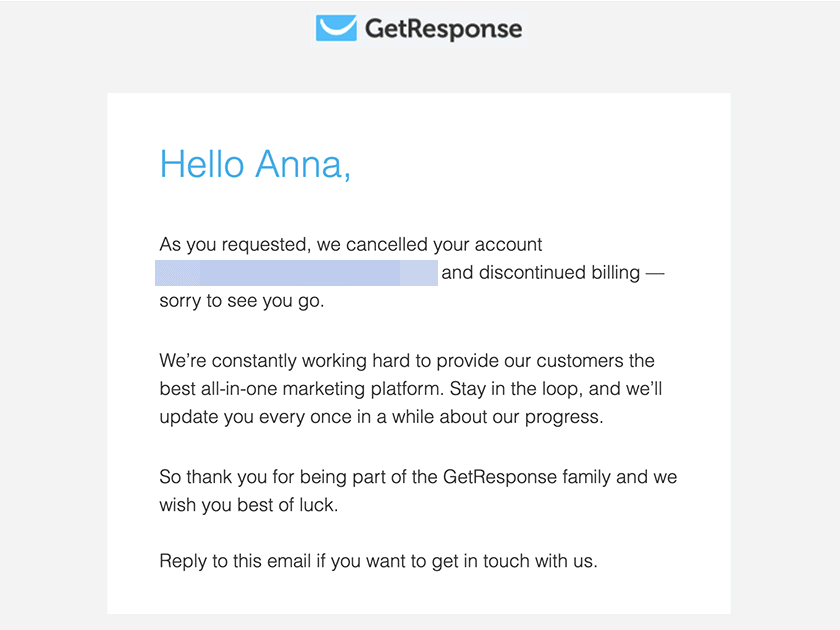 Getting Help With Cancellation
I was curious to find out how strict GetResponse's no-refund policy was. If I had prepaid for an entire year but cancelled a few months in, would I really be out all that money? Interestingly, the support representative told me that GetResponse considers situations like that on a case-by-case basis. But don't expect too much; the criteria or circumstances that allow for a refund are not even remotely clear.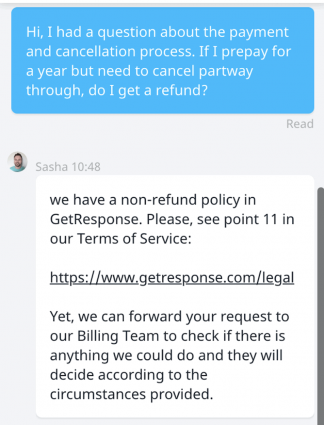 Next, I wanted to clarify whether I would lose access to my GetResponse account immediately after cancellation.
The support rep confirmed that the account would be closed right away
 (i.e., I couldn't send more emails),
but I could still access the account until the end of the billing cycle.
 Theoretically, this would give you a final chance to grab any contact lists you'd forgotten. However,
what happened when I closed my account was contrary to this.
 So I recommend making
absolutely
 sure you have all the data you need before cancelling.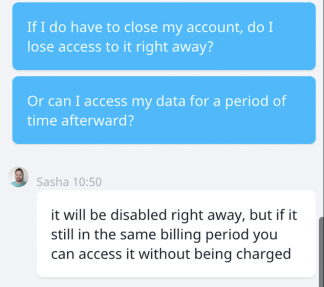 How to Get a Refund
Unlike many email marketing services,
GetResponse doesn't typically issue refunds
. This policy is abundantly clear during the cancellation process and on the GetResponse terms and conditions page.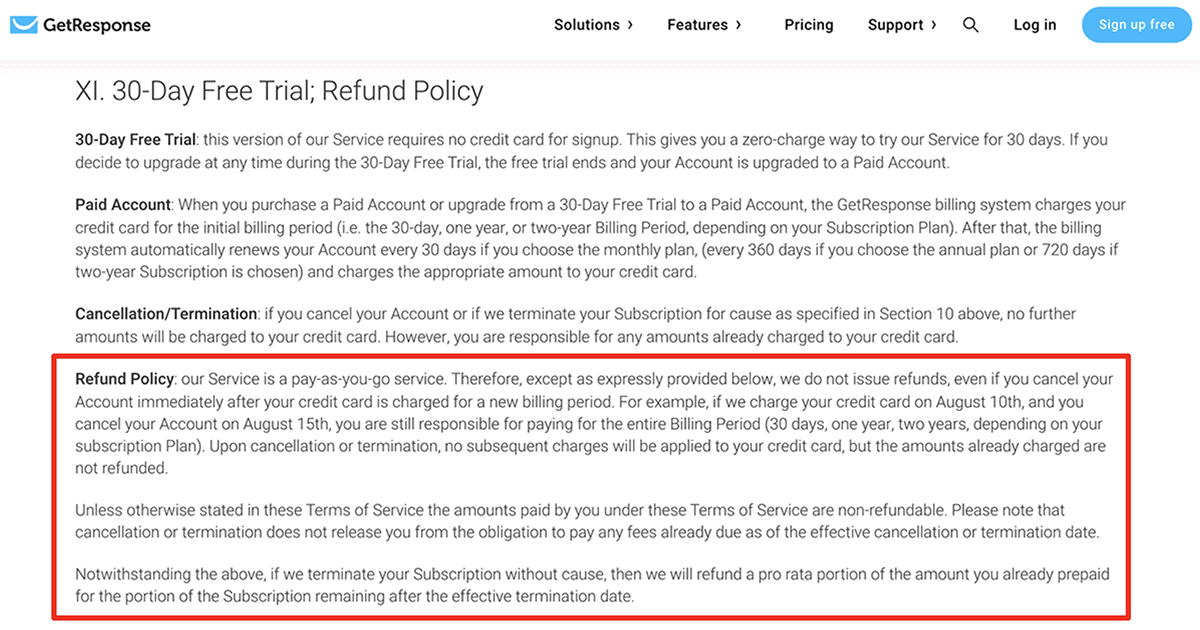 According to GetResponse support, it's possible to request a refund in rare circumstances. However, there's no guarantee you'll get your money back, even if you have prepaid for a year or two. GetResponse's official refund policy says, "we do not issue refunds, even if you cancel your account immediately after your credit card is charged for a new billing period." However, I would still recommend contacting them, explaining your situation and trying to get a refund. You never know, you might be lucky and be one of those 'rare' refund cases.
Best GetResponse Alternatives
GetResponse is one of our
top-rated email marketing services in 2023
, but it isn't the perfect choice for everyone. Other providers have additional marketing features or lower monthly costs. If you've closed your GetResponse account and want to switch to another service, these GetResponse alternatives may work for you:
Sendinblue Free Plan: GetResponse doesn't have a free version, and the paid plans can get pricey. If you want to keep your costs low, Sendinblue's Free Plan is your best bet. You can send up to 300 emails per day, add unlimited subscribers, access custom automations, and use advanced segmentation for no cost.
ActiveCampaign Plus Plan: If you like GetResponse but want to get more for your money, ActiveCampaign's Plus Plan has similar pricing (starting at

$

49.00

 per month) and does more of the work for you. With ActiveCampaign Plus, you get hundreds of automation, email, and landing page templates, as well as advanced reports and spots for up to 25 team members.
Constant Contact Email Plus Plan: When you want one platform to handle all your digital marketing needs, Constant Contact's Email Plus Plan is a smart choice. In addition to email campaigns and automated workflows, this plan includes a website builder, an e-commerce store, and social media posting. With a starting price of

$

45.00

 per month, it's cheaper than GetResponse Plus, too.
GetResponse Makes Cancelling Hassle-Free
Overall, closing your GetResponse account is easy. Sure, you have to confirm the cancellation so many times that it seems like overkill, but the process is easy to understand and navigate. Obviously, we'd all prefer that GetResponse offered a refund for closing your account early, but I appreciate that it makes the no-refund and data erasure policies very clear before it's too late. So, now you've ended things with GetResponse, you're going to need a new email marketing service to get things moving. My top recommendations, as mentioned above, are
Sendinblue
,
Constant Contact
 and
ActiveCampaign
, all of which made it onto our list of the
very best email marketing services in 2023
.
FAQ
How do I cancel my GetResponse account?
Go to the billing page and click the cancellation link to start the process. You will have to consider a few retention offers and confirm that you want to close your account several times to complete the process.
How much does GetResponse cost?
GetResponse starts at

$

0

per month for the Basic plan,

$

19.00

per month for the Plus plan, and

$

59.00

per month for the Professional plan. You can use our email marketing coupons to get a better deal and take a look at our full GetResponse pricing breakdown to help you choose the best plan for you.
Does GetResponse give refunds?
GetResponse has a no-refund policy. Although you may be able to request a refund in unusual circumstances, the terms and conditions state that you can't get your money back.
What is the best email marketing platform?
If you're looking for a service with automations and integrations on par with GetResponse, ActiveCampaign is the best email marketing platform. However, if you want to keep your costs in check, Sendinblue is a great free option.