To code or not to code? That is the question most webmasters face when first building a website. Should you take the time to code your website, pay someone to design it for you, or just use a website builder?
Website builders have become popular due to their ease of use and the fact that you don't have to learn a new set of skills to create a website. Just drag and drop or point and click your way to your new website. There are advantages and disadvantages to consider when using a drag-and-drop website builder, and the decision on whether to choose one depends mainly on your goals with your website.
Even Grandma Can Create a Website Using a Website Builder
Back in the day, you had to learn HTML to create a website. This made website creation difficult for many. Then templates came along to make the process a bit easier, but some coding was often still involved. Eventually, website builders entered the scene and now anyone can create a website and have it online with minimum effort.
Look Mom, I Did It All By Myself!
The reason website builders are popular is that it allows everyone the ability to design a website. You don't need technical or design skills to create a website because everything is primarily done for you. You're the equivalent of a stager. You choose what to put on the website and where it goes, but the builder does all the work.
With a website builder, you get a selection of templates along with built-in design tools to help you create a standard website. Most builders also include additional plug-ins and tools, typically via an app center.
Tools are either drag and drop or point and click. The most you have to do is type in a few titles and create your written content. If you want to upload photos or images, you can do that as well. However, you usually won't have to, as many websites include stock images that you can use.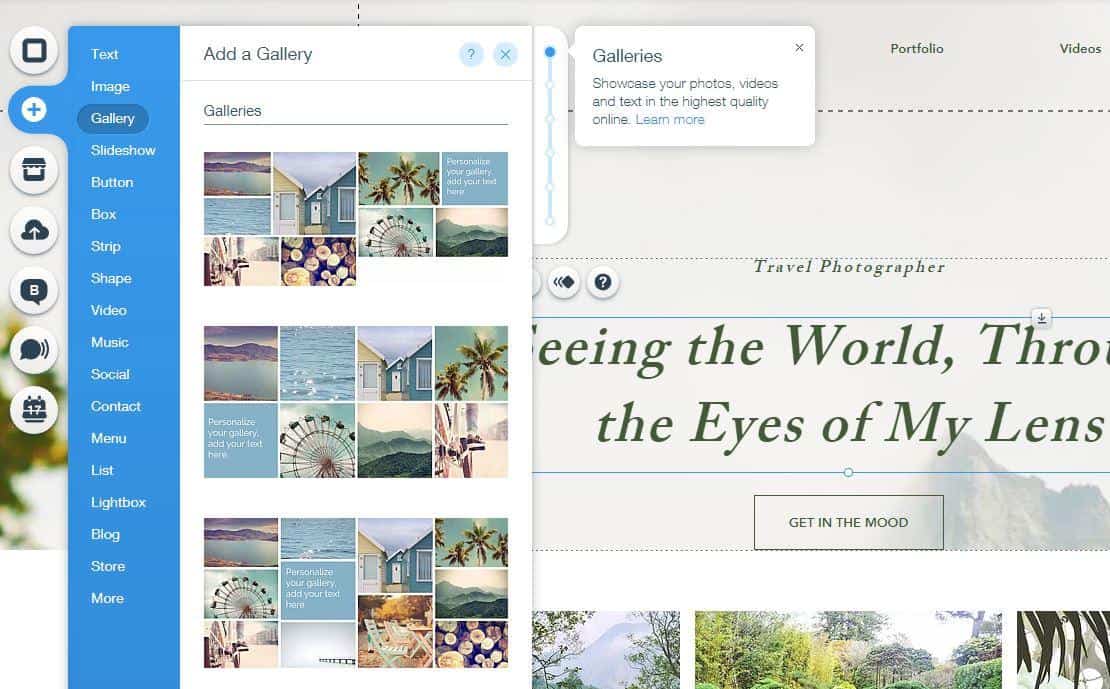 You can do everything yourself from your desktop, laptop, and sometimes even your mobile device. No need to hire someone to design or update your website, as you have the tools to do that all yourself.
Make Your Website Mobile and SEO-Optimized Without Having to Be an Expert
One drawback about website builders in the past was that you couldn't rank well on Google or other search engines due to poor SEO. You had to be an SEO wizard to make your website rank if those options were available at all.
Luckily, times have changed, and now you can modify the SEO of websites created by website builders. Websites using builders such as WordPress have always had this feature, but now you can do the same for Wix, Weebly, and many others. In most cases, there are even SEO apps that walk you through setting up basic SEO to allow your website to rank well. While it would be beneficial to learn SEO, you don't have to be a wizard to optimize your SEO on a website builder.
Also, the majority of website builders are now mobile-optimized in one form or another. Some offer responsive templates that automatically reconfigure your website for SEO. Other builders have a mobile version of your website already built into your template. Just customize it like you would your desktop website, and now you've opened up your website to about half of internet users who might not have been able to correctly view your website otherwise.
If It Looks Too Good to Be True, It Wasn't Built With a Website Builder
While it's easy to create a website using a builder, there are some serious drawbacks to using one. In the end, you may discover that choosing a website builder was a bad move.
You're Handcuffed to the Website Builder
While being able to create a website without having to code is great for absolute beginners, it comes with multiple design trade-offs. For starters, you're limited to the design features offered in the template or with the website builder. Wix is a popular builder, but if you need something for your website that's not provided in the template or its App Market, then you're stuck. Wix doesn't allow you to modify HTML, CSS, or install third-party apps to your website.
That's the norm for the majority of builders. A handful of builders, such as Weebly, allow you to modify your deep code, but most builders do not. Also, when selecting your template, you must make sure you're prepared to go with that design for the long haul. If you want a different design, it comes at the cost of having to start all over. There's no swapping templates and retaining your design or content.
Your Website Looks Like it Was Designed By a High Schooler – In the '90s
Some of the biggest problems with using a website builder are mediocre template design and poor variety. For every Wix that has hundreds of templates, you have multiple websites like Site123 that have a limited number of templates. Even worse, many templates are either minimalistic or very dated.
Often, you'll notice that templates offered by a website designer have mostly the same layout with only minor differences. The website you create will look similar to thousands of others in terms of layout and structure.
Ultimately, what you get is a functional website that mostly looks like a high schooler designed it in the 1990s or early 2000s. Websites will look dated and often won't possess the "wow factor" you want.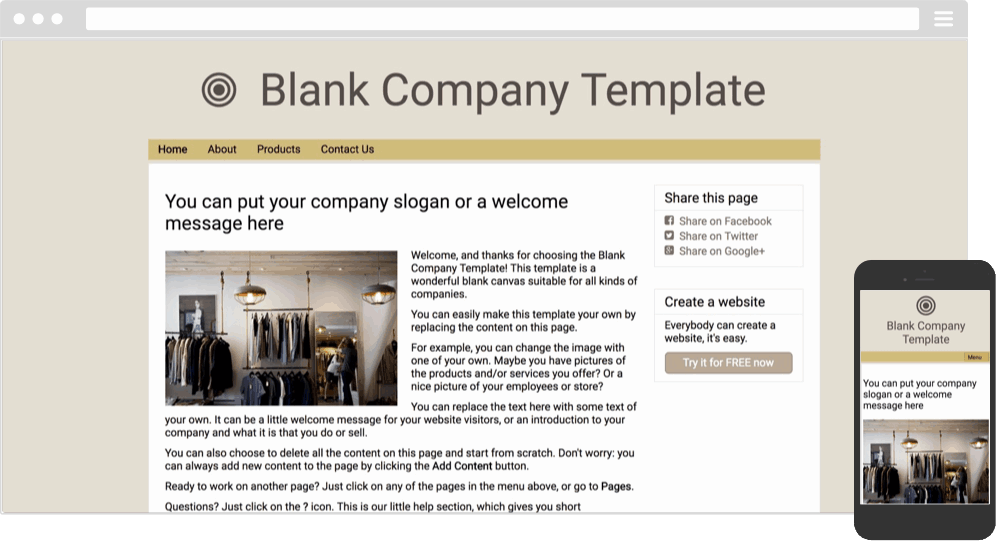 You Don't Get the Same Features as You Would With a Standard Web Host
Most beginners focus on creating the website and ignore other factors that are important when hosting a design. Website builders often lack many of the features you need when operating a website.
The first is support. In many cases, you'll have little support when using a website builder, especially if you choose to use a free website builder service. You might get access to a knowledge base, and that's it. Sometimes you might get email support that takes anywhere from 24 to 48 hours or longer to get an answer to a problem.
When you use a website builder, you're often going to experience slower speeds for your website. There are multiple reasons for this. First, the website may contain extra code and plug-ins that slow it down. Next, your website is just one of thousands or even tens of thousands on the same server, competing for the same resources and bandwidth.
Also, there are other features you don't get with many website builders that you'd get with many standard website hosting companies. Odds are that your website is not being backed up, so if your website becomes corrupt or gets hacked, you'll lose everything. Next, the available resources for your website will be limited. Storage, bandwidth, database size (assuming you can even add databases), and more are severely limited compared with standard website hosting.
Finally, if you're using a free service, forget about having your own domain name or even owing your work. Free services use subdomains for your website, which makes it look cheap. Furthermore, it will be very difficult to be ranked well on major search engines. Also, if you decide you want to move your website elsewhere, forget it. Website builders don't allow you to transfer or export your work. Essentially, they own your website, not you.
Should I Use a Website Builder? Only in the Beginning
While website builders are great tools for those just getting into web design, they're not the best option if you're serious about growing your brand or your website. But if you're just getting started, a website builder is great to get your initial website online while you're in the early stages of growing your brand or business.
However, at some point you'll need more advanced tools or features that a website builder doesn't offer. Either that or your skills will improve, and you'll discover that you'll have greater freedom either programming your website yourself or using a CMS platform such as WordPress.
There's definitely value in a website builder, but don't rely on one as a final solution for your website. It's perfectly fine to start there, but eventually you'll need to move to some form of standard website hosting.