Building an email marketing list isn't what I'd call a simple task in terms of the initial effort to reward ratio.
What I mean by this, is that I didn't simply decide what I wanted to do with my life, throw up an email sign-up for it and watch it grow. There was a lot more thought that went into the process in order to target the right people and actually provide them with a valuable enough incentive to become an email subscriber and, eventually, a customer.
Don't let this scare you off though.
It may require effort on your end – but, the long-term reward can be massive and, even include an automated global income stream.
And, the bright side is that the steps are pretty straightforward and replicable across nearly every niche.
3 Simple Steps to Build Your Email List
As marketing guru Neil Patel summarizes, building an email list really comes down to three simple steps:
Write a blog post
Create a piece of content that goes more in-depth on the blog post's topic (this is called your lead magnet)
Offer readers of your blog post the option to receive the upgraded content (lead magnet) in exchange for their email
Simple, right?
But, that little word I mentioned above – niche – well, that's the part that's going to make all of the difference.
You may have a niche that you can start this process with – but, knowing your niche is the real key to success.
The Difference Between Having and Knowing Your Niche
Now, I'm going to assume that the majority of you reading this probably have a niche already.
Whether it's an idea for a company you're planning to start, or your chosen passion that you've already dived into, I'm going to skip the soul-searching to discover what your company is going to be all about and get to the good stuff:
the content that will get people hooked, and drive them to subscribe to your email list.
The biggest mistake you can make is assuming that you know your niche and creating a piece of content around what you think your audience wants to hear.
Doing this may create your perfect piece of content on a topic you're interested in – but, the fact is, as a company owner and someone selling to the masses in this niche, most of your audience isn't you.
And, you might be quite surprised once you find out what they're really after.
Create Content Your Audience Wants
The first step to creating content isn't coming up with a list of topics that might be of interest to your audience. It's actually asking your audience what they want.
This type of surveying can be done in several ways. One of the best, I've found, is to create an avatar – basically a mock-up of your ideal customer. Entrepreneurs on Fire provides a great free guide for building an avatar.
Then, go out and find real-life examples of your avatar and ask them questions. If you've already built a social media following, this becomes even easier. The people following you have already expressed interest in your niche.
So, use Instagram stories, Facebook posts, or any other means of communication to ask them questions.
Ask the Right Questions
When communicating with your audience, you want to ask questions that will not only allow you to produce content your audience is interested in, but, will actually allow you to help them solve a problem.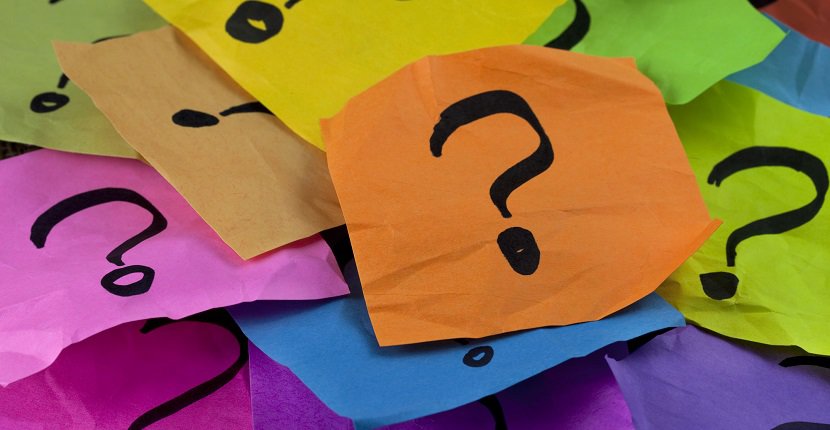 A lot more people are willing to give you something (money, emails, etc.) in exchange for potential solutions to their problems, compared to those willing to pay simply out of interest with no progress.
So, ask people what their biggest struggles are in your niche. If you have a website on the ketogenic diet, for example, ask people to list their number one struggle they experience about being on the ketogenic diet. And, ask them what their life would look like if they were able to overcome this struggle.
This gives you both a start and end point. "You're experiencing problem X, and you want to be in situation Y – my content will tell you how to do that."
Oh, and be sure to leave the questions open-ended. Multiple-choice questions still imply your bias. You may be quite surprised to find out the real struggles of your audience, which you haven't been seeing.
Simple as that.
Then, create a piece of content discussing the problem. Explain, in your blog post or landing page, what they can do to solve that problem. But – don't explain how to do it.
To get that info, they have to sign up for your email list.
Engage Your Audience
Once you've acquired a lead's email address, send them the promised lead magnet right away.
Try to include as many practical solutions that can actually help their problem as you can give them for free. Using this method will turn them onto you as a valuable resource that they are actually using in their own life, which will build trust once they start seeing results.
Following the initial sign-up, you should keep your list as engaged as possible. This means providing them with at least weekly emails. Using any one of the best email marketing services will help you not only send emails, but see analytics to guarantee your emails are doing exactly what you want them to do. You can even contact them five times per week. It really depends on how much information you have to offer and on your specific niche, but, as long as they're opening and clicking the content, it's a good sign.
Keep in mind, that emails should always be entertaining to read and kept relatively concise.  Don't deliver too much content in your emails. You will find that short emails tend to convert your audience better than long-winded emails. You can be sure that most readers will be way less than joyous to open a 1,000-word email of dry, educational content.
To keep things engaging, many experts advocate writing your emails in a friendly yet appropriate manner while being straight to the point. Dave Dee, another email marketing guru, advises writing your emails as though you were speaking to a distant friend or relative.
This style of writing will create a bond between your subscribers and the content to come, allowing them to look forward to the next email, thus conditioning the audience to always open your emails for a quick and entertaining read!
Turn Engagement Into Revenue
So, you've built your email list, engaged your audience, and have people interested in your company and what it does… now what?
Now, it's time to turn your loyal readers into customers and, start generating some revenue!
Campaigns can look very different and, can be run at various intervals. Some experts recommend six weeks between campaigns, while some successful companies like the teaching platform, Udemy, seem to be running never-ending sales on their courses.
The best way to design your first campaign is to use ones that have proven to work across niches. Ezra Firestone teaches step-by-step email campaigns through his website Smart Marketer, along with templates that you can fill in for your audience. Start with templates and make adjustments as you gather data.
Pro tip: sign up for the competition's email lists. Monitor their styles of email campaigns and, how frequently they're running them. This tactic will give you ideas for adjustments that are specific to your niche.
Eventually, through the use of email A/B testing, you will be able to test variations in the campaigns you choose in order to reach the design that's perfectly suited to your audience and increases conversions.
Once you reach this point, you have your perfect formula to build an email list, engage your subscribers and, turn those subscribers into customers!
---
https://neilpatel.com/blog/quick-email-marketing-lists/
https://www.eofire.com/defining-your-avatar/