There are dozens of shared hosting providers to choose from, but you're looking at Bluehost and HostMonster. Deciding between these two can be a tough choice – mainly because they're both owned by Endurance International Group (EIG), an IT conglomerate that has a taste for small web hosting companies and buys them like coveted collectibles.
The question you're asking is which one is better, right? I won't keep you guessing: I'd opt for HostMonster vs Bluehost for small- to medium-size websites.
But what makes HostMonster stand out when Bluehost seems so similar? And why do so many other reviews recommend Bluehost? Keep reading and you'll discover the answers to those questions and more.
I've tested Bluehost vs HostMonster in these five important areas:
Round 1: HostMonster Has Better Performance Scores Than Bluehost
Google recommends that your web pages load in less than three seconds to avoid visitors clicking away. Over 50% of people browsing on mobile devices will abandon your website if it takes too long to load.
Bluehost uses SSD storage for its servers – which is up to 20x faster than HDD storage – but Bluehost also has a reputation for packing as many websites as possible onto its servers. This can have a big impact on your page loading speeds, because if another website on the same server is getting a lot of traffic, there are fewer resources available, and your website speed will suffer.
Using the free GTmetrix tool, I tested a website hosted on Bluehost to see how well it performs: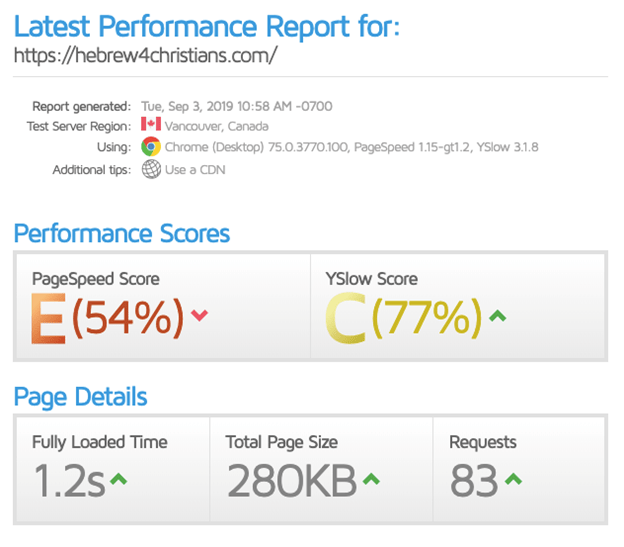 While the page loaded in under two seconds, meeting Google's recommendations, the PageSpeed Score is mediocre at best. PageSpeed tests your page loading speed and a number of speed-boosting criteria: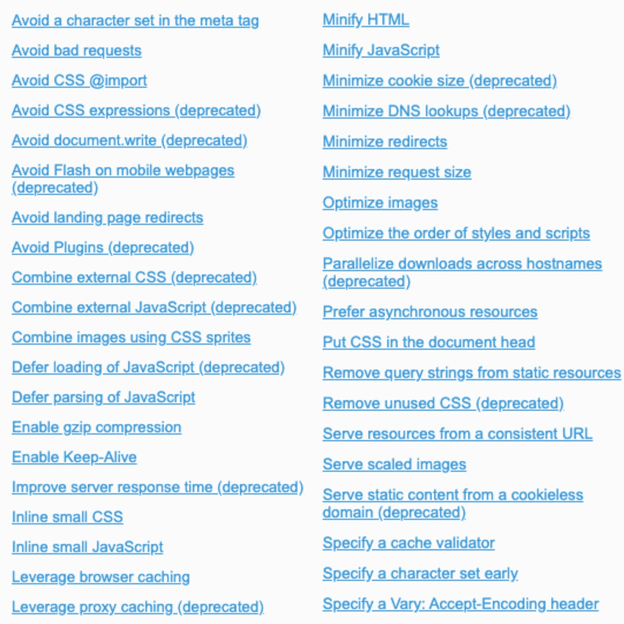 So, how does HostMonster compare? Like Bluehost, HostMonster uses SSD drives for speed, (as is becoming the norm even for budget hosts) but, as a smaller and less well-known hosting provider, its servers are less likely to be overloaded like Bluehost's. Because of that, HostMonster has a better GTmetrix PageSpeed Score than Bluehost.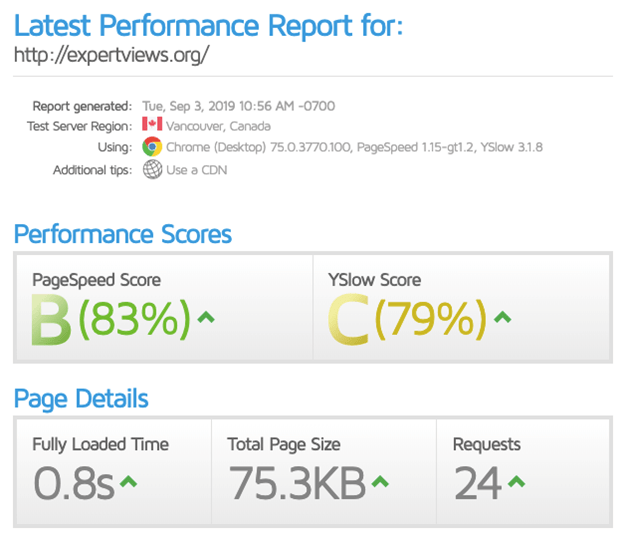 In terms of reliability, HostMonster's uptime scores are steadily improving, with an uptime average of 99.96% – higher than the industry average of around 99.94%. There's no actual uptime guarantee with HostMonster, though – instead, there's a vague promise of "maximum uptime" (which is its way of saying that it doesn't guarantee uptime because all servers go down sometimes). But even in its poorest uptime months, downtime was never more than seven minutes at a time.
Bluehost does have a slightly better uptime record than HostMonster, with an average of 99.98%. Like HostMonster, there's no uptime guarantee, so if the servers are down, you won't get any compensation. In one recent month, for example, it was down for a solid 42 minutes, which can equate to a lot of lost business if you're selling through your website.
And the winner is: HostMonster. It has a better performance score than Bluehost and, despite having a lower overall uptime average, is less likely to be down for more than ten minutes at a time (based on its uptime record).
Round 2: Bluehost Offers Unlimited Storage, but Is Unlimited Really Without Restriction?
What's included in your hosting plan can be a big deciding factor, but Bluehost and HostMonster don't make it easy for you. Their shared hosting features are almost identical and include:
Unmetered bandwidth
Free SSL certificate
Free domain name for one year
Email accounts (Bluehost additionally offers Office365 email for 30 days on most plans)
30-day money-back guarantee
1-click app installation using MOJO Marketplace
E-commerce tools
cPanel
Where the two hosts differ, however, is in their storage allocation. While HostMonster gives specific storage amounts on its Basic and Plus plans (50 GB and 150 GB respectively), Bluehost provides unlimited storage on all plans except the Basic plan, which offers 50 GB.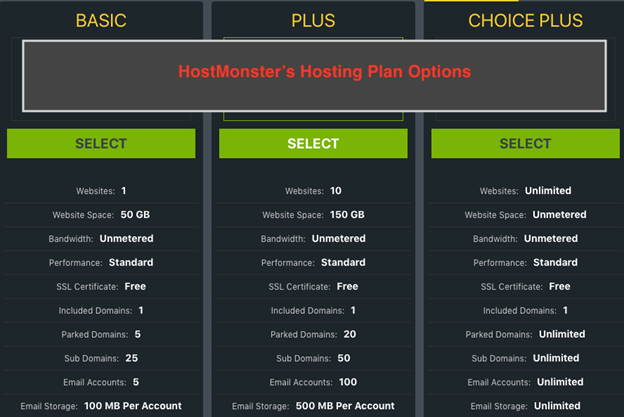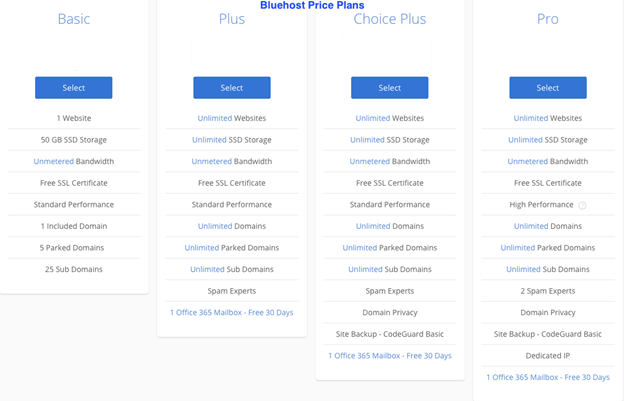 On the surface, it seems that Bluehost offers more storage than HostMonster. Unlimited storage is a great selling point – but in reality, there's no such thing as unlimited storage (or, for that matter, unlimited bandwidth, which is why some hosts have started using the term "unmetered" instead).
Bluehost's storage is subject to limits – they're just not advertised when you're signing up. All shared hosting accounts are subject to Bluehost's acceptable use policy, which prohibits you from using your webspace for storing large multimedia files.
If Bluehost decides you're using too much storage, are storing too many large files, or using too much bandwidth, it can suspend your account, giving you just 48 hours to reduce the space you're using.
You're unlikely to breach Bluehost's acceptable use policy with a small- to medium-size website, but there are situations where it's possible. For example, a photographer hosting a website with Bluehost posted on Reddit that his website had been suspended because he was violating the policy and using his account to make backups, despite only using the storage space for his photographs.

And the winner is: It's a tie. Bluehost and HostMonster's features are almost identical, especially when you take into consideration Bluehost's limited "unlimited storage." To really delve into the features they offer, check out our super detailed, expert reviews on both Bluehost and HostMonster.
Round 3: Bluehost and HostMonster Expect You to Pay for Security
Website vulnerabilities, hacking attempts, distributed denial of service (DDoS) attacks and other malicious attacks are becoming more commonplace. In response, there's a growing number of web hosts who see security as a means of increasing their revenue. Both HostMonster and Bluehost fall into this category.
Of course, you do get some security features included in your plan. For example, HostMonster and Bluehost offer "snapshot" backups – but these are not guaranteed, and they're limited to a maximum of 30 GB. Instead, they suggest you buy the CodeGuard Basic add-on for guaranteed backups that can be restored easily. If you opt for the Choice Plus plan, however, CodeGuard Basic is included.
Both hosts also offer malware scanning in the form of SiteLock Lite, but it only covers a maximum of five web pages per month, so unless you have a really small website, you'll need better protection. You can add SiteLock Find to your hosting plan for an additional annual fee.

And the winner is: Again, it's a tie, since Bluehost and HostMonster have identical security features.
Round 4: Bluehost Is Cheaper, but Could HostMonster Be Better Value?
There's more to value for the money than simply looking at the pricing. First of all, both Bluehost and HostMonster advertise prices on their sales pages that are slightly misleading. To get those prices, you have to pay up front for a three-year term. However, Bluehost's prices are cheaper than HostMonster's, both for the initial term and at renewal.
How is it possible, then, that HostMonster could be better value than Bluehost? After all, the hosts are almost identical in what they offer. The answer lies in Bluehost's "unlimited storage" on its Plus plan. Let me explain.
Imagine you have a website for your business selling backing tracks for buskers. You use your website to sell your backing tracks, and you have set up your online store so that when a customer purchases a track, they're directed to a link where they can download the file.
It seems like a perfectly legitimate setup – and you're not violating Bluehost's terms – but the files are large. However, suddenly, Bluehost decides you're using your unlimited storage space excessively and suspends your website, giving you 48 hours to rectify the issue or face your account being deleted.

Okay, so that's an extreme case, and it may never happen to you, but the impact of your website being suspended is far-reaching. For example, even a temporary suspension can:
Impact your search ranking – Google views websites that have been suspended as negative.
Affect your business's reputation – When visitors land on your website and see the "This account has been suspended" message, people will doubt how trustworthy you are.
Cut into your revenue – Even a short-term suspension can have a huge impact on your revenue. Visitors can't access your website, so they can't buy your products or services or even contact you.
It's for this reason that HostMonster is better value. Because it gives you specific amounts of storage on most of its plans, you know how much storage you have, and you're not going to run the risk of your website being suspended.
And the winner is: HostMonster. In a close round where Bluehost seems cheaper, HostMonster's tangible storage limits mean that you actually benefit from paying (a small amount) more.
Round 5: Getting Help When Something Goes Wrong
Technical problems with your website don't stick to office hours, so having 24/7 support available is an absolute must. Both HostMonster and Bluehost offer this essential support service, but there are a couple differences.
First, HostMonster offers 24/7 support via live chat, phone, and support tickets, while Bluehost only offers support via live chat and phone – no ticket support available. This isn't a huge issue, but if you prefer to fill out a form to get help, then Bluehost won't work for you.
The second (and most important) difference between Bluehost and HostMonster in customer support is the response time. I tested both Bluehost and HostMonster using their live chat and discovered that while HostMonster was quick to respond, Bluehost kept me waiting for over 20 minutes.
The support agent from HostMonster was able to quickly answer my questions, with my (theoretical) problem resolved before Bluehost had even connected me to a human support agent. I struggled to get answers from Bluehost's support agent, having to repeat my question several times before the agent understood the problem. I'd heard that Bluehost wasn't great with WordPress support, and my live chat experience backed those rumors up.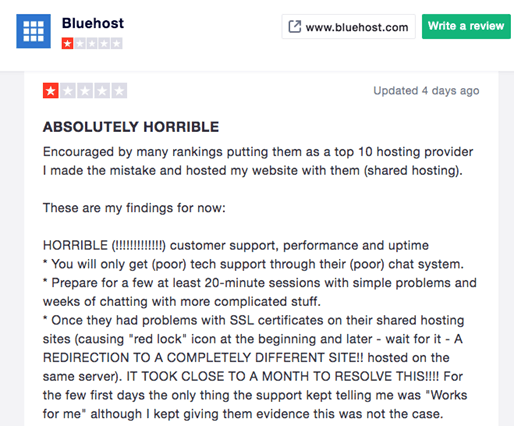 And the winner is: HostMonster. Not only does it offer more support channels than Bluehost but it's also more knowledgeable and faster to respond to queries. My customer support experience with Bluehost was disappointing.
If HostMonster Wins, Why Does Bluehost Get Recommended So Often?
So, HostMonster wins this battle (by a fairly small margin, admittedly), but if that's the case, why is Bluehost always at the top of the "best web hosting" reviews scattered around the internet? The answer is simple: Bluehost has a great affiliate program, so there's a lot of (financial) incentive for reviewers to recommend Bluehost, regardless of what they really think!
Our Recommendations
At Website Planet, we give honest and impartial reviews, so I can honestly say that if I had to choose between HostMonster and Bluehost, I'd definitely pick HostMonster. HostMonster is perfect for small- to medium-size websites, whether you're looking to build a business website or start a blog for something you're passionate about.
If you're on a really tight budget, then Bluehost is marginally cheaper overall, but be careful about your use of storage!
Performance
Slightly better uptime record than Bluehost
Page loading speeds are relatively poor
Features
Limits on the Basic and Plus plan set your storage at 50 GB and 150 GB, respectively
Unlimited storage on all plans except Basic, but watch out for its acceptable use policy
Security
Complimentary backups, but they aren't guaranteed, so you need to do manual backups, too
See HostMonster!
Value
Slightly more expensive, but set storage limits reduce the risk of account suspension and loss of revenue and customers
Cheaper, but many people have had issues with account suspension
Customer Support
Response time for customer service is faster and the quality of service is better
Support keeps you waiting, and there's no email or ticket support system