So… you need a logo for your business or product. No biggie, right? There must be at least a thousand free logo makers. But oh no, there really are thousands! Where are you going to start?
Right here.
Below is my list of the five best logo creators out there, and a sample of a logo I was able to make with each of them — for free!
LogoMaker: Easy to Use, Plenty of Choices
LogoMaker promises to make it fast and easy for you to make your design choices and come out with a new, professional-looking logo in the shortest time possible. The only fully free option is to design and use a web logo, but you'll get tons of design choices at LogoMaker.
Features:
More than 1,000 templates

, organized according to industry and keyword
Effective search filters to help you find the right icon, template, and font for your business

The ability to create, save, and

compare up to six versions of your logo
What You Get if You Pay:
High-quality

EPS, JPG, PNG, and GIF files, each in three sizes

The ability to edit your logo as many times as you like, for up to one year

Multiple layouts for your logo

Access to your logo from any device
If you struggle with self-design logo options, LogoMaker does offer graphic design services. Of course, it costs more than doing it yourself. Still, the price is competitive for a custom-designed logo.
What I Like:
Plenty of design options

Money-back guarantee if you request a refund within 30 days of purchase

The design process is completely free

You'll get four high-resolution download files for the lowest price around
What I Don't Like:
If you're not sure what you want, you'll find the amount of choices to be overwhelming

On the free option, your designs will save for only five days
Best Suited For You If You:
Have a good idea of the kind of logo you like, want to be able to compare multiple variations of it, and would enjoy sorting through thousands of templates and icons.
End Result: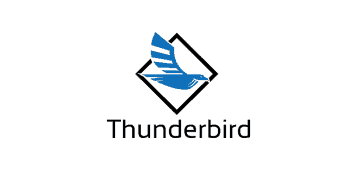 Logojoy: Harness AI to Create the Best Logo
Logojoy has a unique approach to logo-making: It injects artificial intelligence (AI) into logo design. Logojoy promises to use AI to constantly analyze color and image combinations to help you create the best logo for your business.
To use Logojoy, you enter your company name and browse through a gallery of logo styles, colors, and icons to choose the ones that appeal to you. Once you've made your choices, Logojoy generates custom logos for you to select from. You can tweak the colors, placing of icons, fonts, etc. until it's all perfect.
Free Features:
AI-powered custom logo generator

Preview function to

see how your logo would look on T-shirts, business cards, websites, etc.

The ability to create unlimited logo designs before purchasing one for download
Logojoy is another logo-maker service that's only free to create the logo. The cheapest paid option (which is still pretty expensive) is for one low-resolution file.
What You Get if You Pay:
Unlimited changes

The ability to download your logo in multiple color variations

Full branding guidelines so you can keep your logo fonts and colors consistent

Lifetime

technical support

The option to add on social-media-ready logos and business cards
What I Like:
Uses AI to create custom logo ideas —

no templates used
AI technology constantly learns which design components work well in combination
Offers premium customer support if you pay for the top plan
What I Don't Like:
Very expensive

for a design-it-yourself logo

You have little control of the design process

The cheapest download option gives you only a low-resolution file
Best Suited For You If You:
Want a truly unique, non-templated design but have only a vague idea of what you want in your logo.
My Logo Design: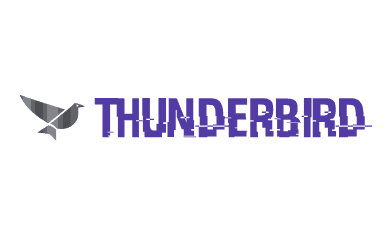 DesignMantic: Fastest Logo Design
DesignMantic is one of the speediest logo creators around. Just enter your company name and industry, and click the button to view hundreds of suitable logos. All you'll have to do is browse to find the one you like best. Then, you can customize the colors, fonts, and placing of the elements.
Free Features:
Fast generation of logo options

Ability to tweak the color, fonts, and icons on your logo

Ability to

filter preliminary search results by other icons

you type in (e.g., car, tree, burger)
Templates categorized by industry, keywords, and alphabet
Logo design consultation if you're willing to provide your phone number
For a one-time fee, you can download your logo in three high-resolution formats: JPG, PDF, and PNG. However, this is pretty standard among most logo creators. But the price to download your design is pretty steep since you won't get ownership of your logo. Your logo remains a part of DesignMantic's gallery, so someone else could use the exact same logo, and there would be nothing you could do.
What You Get if You Pay:
Two design concepts and one revision option

Various promotional merchandise, depending on the package tier you choose

100% satisfaction, guaranteed

Prompt email support
What I Like:
Very fast logo design process

Hundreds of prepared logos to choose from

The ability to tweak your logo as much as you like
Customer support

phone number published and readily visible right at the top of the website

, which is rare among logo creator platforms
What I Don't Like:
Price of downloading your logo is pretty high
You won't be able to trademark or copyright your logo
The

logo options can seem quite similar
Best Suited For You If You:
Struggle with designing your own logo and want professional advice, but still prefer to take the DIY route.
End Result: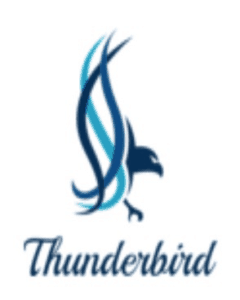 Online Logo Maker: A Truly Free Logo Maker Tool
Online Logo Maker stands out as one of the few logo makers that are actually free. You can create a custom logo, save it, and download it without having to pay anything. When you start, you'll go straight to the design pad to choose colors, icons, shapes, and fonts for your logo. You don't need to create a user account to start designing a logo, although you do need one to save your creations.
Features:
Free download of a 300-pixel on a colored background

Fast and intuitive logo design field

Plenty of templates and fonts
Option to upload your own images
What You Get if You Pay:
PG, PNG, EPS and SVG file formats
Unlimited edits

of your logo
High-resolution download on a transparent field
What I Like:
Truly free to download

your (low-resolution) logo

There's

no need to sign up

in order to use the platform

It's easy to get started designing your logo

Visible chat support option

right at the bottom of the page
What I Don't Like:
Small image selection

Premium downloads provide you with only

one type of image file
Best Suited For You If You:
Want to be able to try out different logos and download unlimited options truly free.
End Result:

LogotypeMaker: Mobile Design App to Create a Logo From Your Phone
LogotypeMaker has the best mobile phone creator app for logo design. And you can start creating your logo as soon as you like, without needing to log in or create an account.
Features:
User-friendly design tool that lets you select from

36 logo categories and add up to five designs to a "wish list" for comparison
Mobile logo design tool

with an intuitive interface that lets you create, customize, and download from your smartphone

The ability to save your logo for free
But, for better design options and to download your logo, LogotypeMaker has three paid plans.
What You Get if You Pay:
High-resolution JPG and PNG downloads, and more fonts and icon choices in the "Basic" plan.

Modifications, social-media-ready files, favicons, and a business card templat

e in the "

Premium

" plan.

An hour-long session with a graphic designer to help you create a truly customized logo

in the "

Enterprise

" plan.
What I Like:
Easy to get started without having to create an account

The paid download is reasonably priced for a high-resolution image

Very convenient mobile logo design app
What I Don't Like:
The free logo designs are quite basic

No vector file for the Basic paid plan
Best Suited For You If You:
Want to be able to design a logo on the go from your smartphone.
End Result: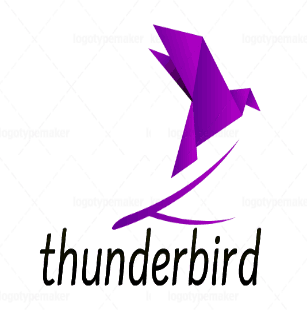 Logos for Everyone
There are so many choices available when it comes to creating your logo, it can be difficult to find the best logo design service. The tools I've discussed above can provide you with an affordable alternative to hiring a professional to design it for you. Experiment and create a beautiful logo for your business, no matter what your budget is.