. I'd argue that even if you have a generous budget, Flywheel isn't really worth it.
 It looks good on the surface, but it has a couple of important issues.
For one, Flywheel doesn't have a proper uptime guarantee.
 It promises 99.9% uptime, but since this isn't backed up by an SLA (service level agreement), there's little you can do in the event of excessive downtime.
In addition, Flywheel has only a handful of data centers around the world.
 These cover a few locations in North America, Europe, and Australia, but if your audience is from South America or East Asia, for example, you're out of luck. Even if your visitors are from the US, some regions will be better served than others since Flywheel has only one American data center, in Iowa. That said, I've tested dozens of potential alternatives to Flywheel, and many of them had the same issues. None of these services made my list. Instead,
I've included WordPress hosts that are significantly cheaper (yet still reliable), alongside a few premium options with similar prices, but much better features.
Let's find out which of these hosts is best for
you
.
Short on time? These are the best alternatives to Flywheel:
Kinsta – super-fast managed WordPress hosting that takes care of everything for you
Liquid Web – reliable WordPress hosting with managed plugin updates and a 100% uptime guarantee
Hostinger – the cheapest WordPress hosting provider that doesn't compromise on speed or uptime
What We Looked For in the Best Alternatives to Flywheel
I wanted to find WordPress hosting services that were as user-friendly as Flywheel, but that also delivered in key areas where Flywheel fell short. These were my priorities:
Managed WordPress. Flywheel has a few excellent WordPress features, but for its steep cost, I expected more. On my list, I've included hosts with managed core and plugin updates, as well as managed performance and security features.
Optimized servers. LiteSpeed or NGINX web servers, server-side caching, and other performance optimizations should be preconfigured for you. Flywheel does this well, so I made sure that the alternatives on my list do too.
Multiple data center locations. Flywheel has a decent selection of data centers around the world, but many of the hosts I've chosen reach even more locations. The closer to your audience you are, the better.
Uptime guarantees. I've looked for hosts that offer more than promises when it comes to uptime. Their guarantees are backed by solid SLAs, and you get compensation for excessive downtime.
Pricing. I've included an option for every budget. You'll find premium hosts that give you more value than Flywheel, and you'll also find much cheaper, yet reliable hosts that are more suitable for small to medium websites.
Kinsta is the fastest managed WordPress hosting platform that we've tested.
 Not only that, but it takes care of
everything
 – from migrations, to performance, to security – for you. Meanwhile, you can focus on your website design and content.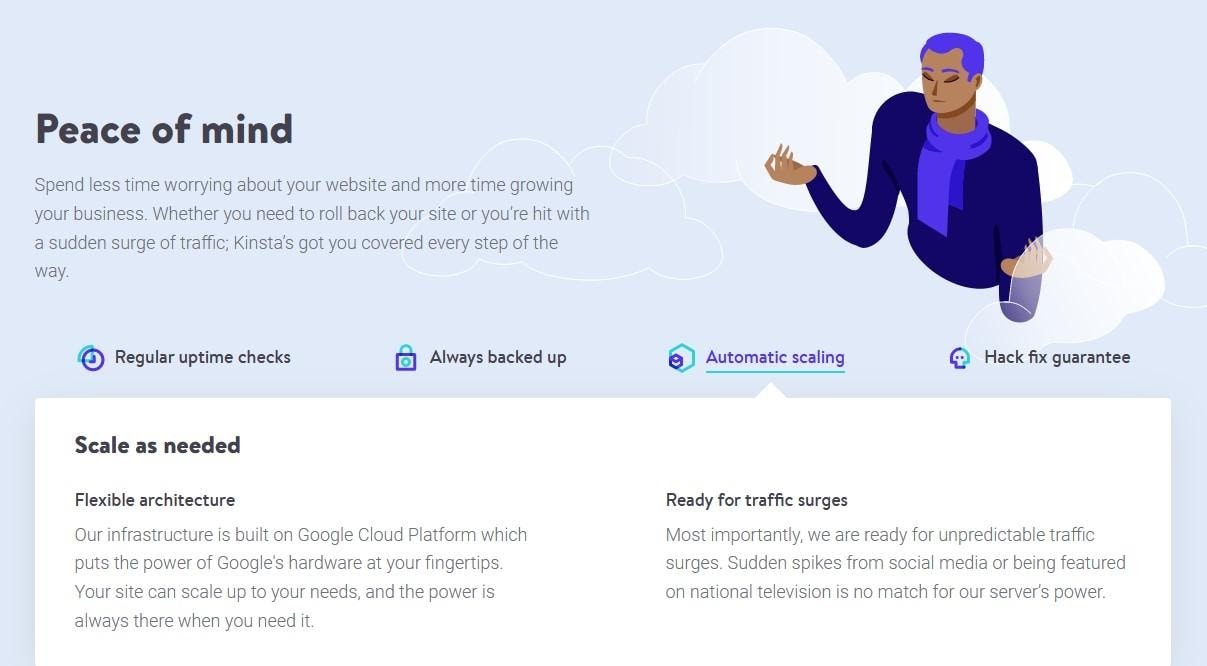 Kinsta costs roughly the same as Flywheel, so it isn't the most budget-friendly alternative.
However, if you can afford it, Kinsta gives you better features.
For example, Kinsta uses LXD-managed Linux containers to ensure that each site you host has its own, unshared software resources (like NGINX and PHP 8.0). And your databases are hosted from the same server, rather than a remote one, for latency-free DB queries. 
This translates to better performance, especially during periods of heavy traffic.
And speaking of improved performance, although both providers use Google Cloud Platform, Kinsta offers 24 data center locations compared to Flywheel's five.
With Kinsta, you can speed up your website further by hosting it nearer to your target audience.
Features:
Managed caching. You don't have to find, install, or configure any caching plugins. Simply let the experts at Kinsta handle these optimizations for you, and enjoy the boost in speed.
Managed security. Kinsta handles security at the server level, so you don't have to worry about it. And if your website somehow gets hacked, Kinsta will clean it up and restore it for you.
Expert WordPress support. Most hosts don't cover WordPress-related issues in their customer support. Kinsta does, and as far as my experience with it goes, the support agents are knowledgeable and always available.
Streamlined dashboard. MyKinsta is a proprietary control panel built specifically for WordPress. It's both powerful and relatively easy to use, even for a beginner.
Managed WordPress Features
Fully managed
Storage
10GB to 250GB
Monthly Visits
25,000 to 3,000,000
Data Center Locations
The US, Canada, Brazil, Europe, India, East Asia, Singapore, Australia
Uptime Guarantee
99.9%
Pricing

$

24.00
Liquid Web has one of the most comprehensive managed WordPress platforms I've tested, and it's actually cheaper than Flywheel.
 Plus, you get more storage space and bandwidth, as well as several premium plugins for free.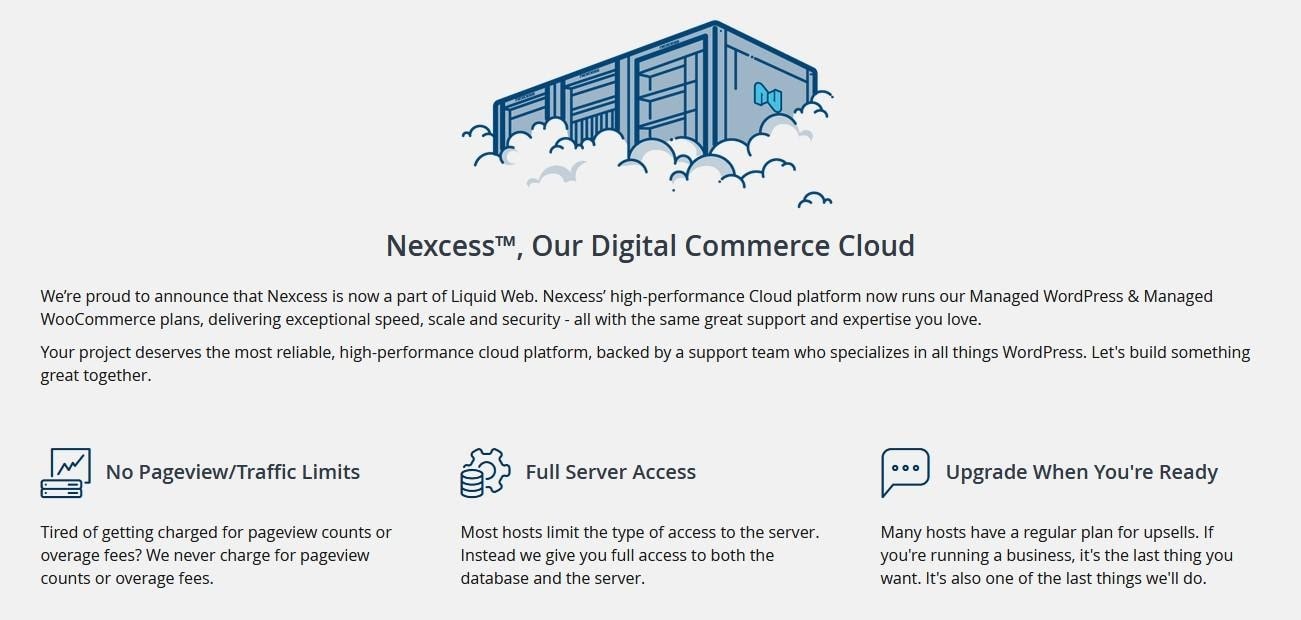 Email hosting, a feature missing from Flywheel's plans, is included with
every Liquid Web plan
.
But perhaps the biggest advantage with this provider is that it doesn't impose a hard cap on monthly visits.
With Flywheel, you have to pay more for every 1,000 visits in excess of your monthly allocation. Liquid Web doesn't enforce such a fee, and it includes free auto-scaling for periods of heavy traffic.
Your website continues to load quickly, and your overall costs stay reasonable.
Features:
Managed plugin updates. Every day, Liquid Web creates a clone of your website to test new versions of any plugins you use. If everything works, the tech team updates these plugins for you.
Optimized servers. NGINX, the latest PHP version, image compression, and other optimizations help deliver your website quickly. Liquid Web isn't quite as fast as Kinsta, hence its runner-up position on my list, but it comes very close.
100% uptime guarantee. Unlike Flywheel, Liquid Web guarantees that your website will be up and running at all times. If your website ever goes offline, you can apply for credits worth ten times the amount of downtime.
Premium WordPress plugins. iThemes Sync and iThemes Security Pro are included for free in every plan. These premium plugins were built specifically for WordPress, and they make it easier to manage and secure your websites.
Managed WordPress Features
Fully managed
Storage
15GB to 800GB
Monthly Visits
Unlimited
Data Center Locations
The US, Europe
Uptime Guarantee
100%
Pricing

$

15.83
You won't find a decent WordPress host cheaper than Hostinger.
And don't worry: I actually signed up for its
entry level plan
and performance was very good. In fact, Hostinger was one of the
fastest budget hosts we've tested
. As it turns out, you don't have to spend a fortune on reliable WordPress hosting. Hostinger is also pretty easy to use.
I was very happy with its straightforward control panel, and there's a one-click installer for WordPress to help you get started.
 The cheapest plan does come with less storage space and bandwidth compared to others on this list, but you still get more than enough resources for a single website.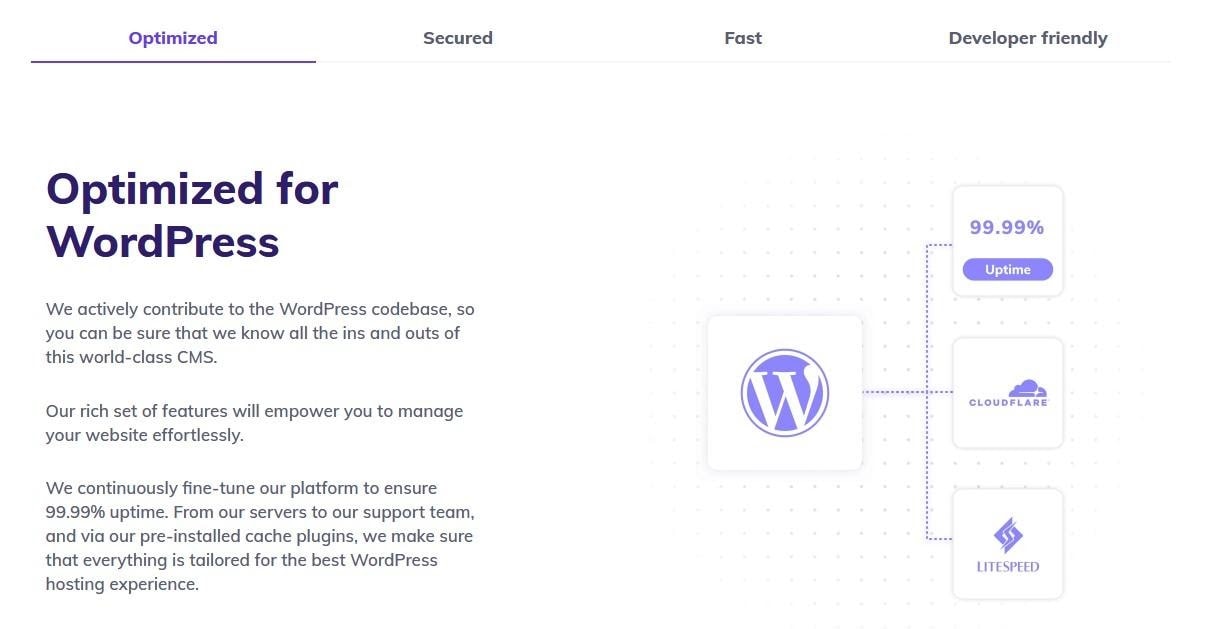 That said, don't go thinking that Hostinger will give you the same level of performance as Kinsta or Liquid Web.
Its managed WordPress plans are hosted in a shared environment, so they're not suitable for large or very busy websites.
But if you want to launch a personal blog or a small business website, Hostinger is more than sufficient.
And
 it's roughly fifteen times cheaper than anything Flywheel can offer.
Hostinger WordPress Hosting
A free domain name is included with some hosting plans from Hostinger
Features:
LiteSpeed web server. Like NGINX, LiteSpeed is part of a newer generation of web servers. It's faster and more stable than the older Apache, and arguably the best server for PHP-based CMSs (content management systems) like WordPress.
Built-in caching. Hostinger doesn't take care of caching for you, but it does give you all the tools you need to speed up your website. The LiteSpeed Cache Manager is integrated into your dashboard, so it's super-easy to switch it on.
Automatic WordPress updates. Hostinger automatically installs core and security updates for WordPress and its plugins, allowing you to focus on other things, like your site's content.
Data centers around the world. Although a budget provider, Hostinger has more data centers than Flywheel. The US, Brazil, several European locations, Singapore, and Indonesia are all covered.
Managed WordPress Features
Automatic updates and backups
Storage
10GB to 100GB
Monthly Visits
Unlimited
Data Center Locations
The US, Brazil, Europe, Singapore, Indonesia
Uptime Guarantee
99.9%
Pricing

$

2.99
Flywheel has a data center in Australia, but offers no viable solutions for audiences in India or East Asia. Kinsta could be an option here, but
if you don't want to spend a small fortune, FastComet is your best bet.
FastComet is between two and three times cheaper than Flywheel, depending on the plan you choose.
But even on the entry-level FastCloud plan, you get more storage space and bandwidth than Flywheel,
 in addition to unlimited email hosting.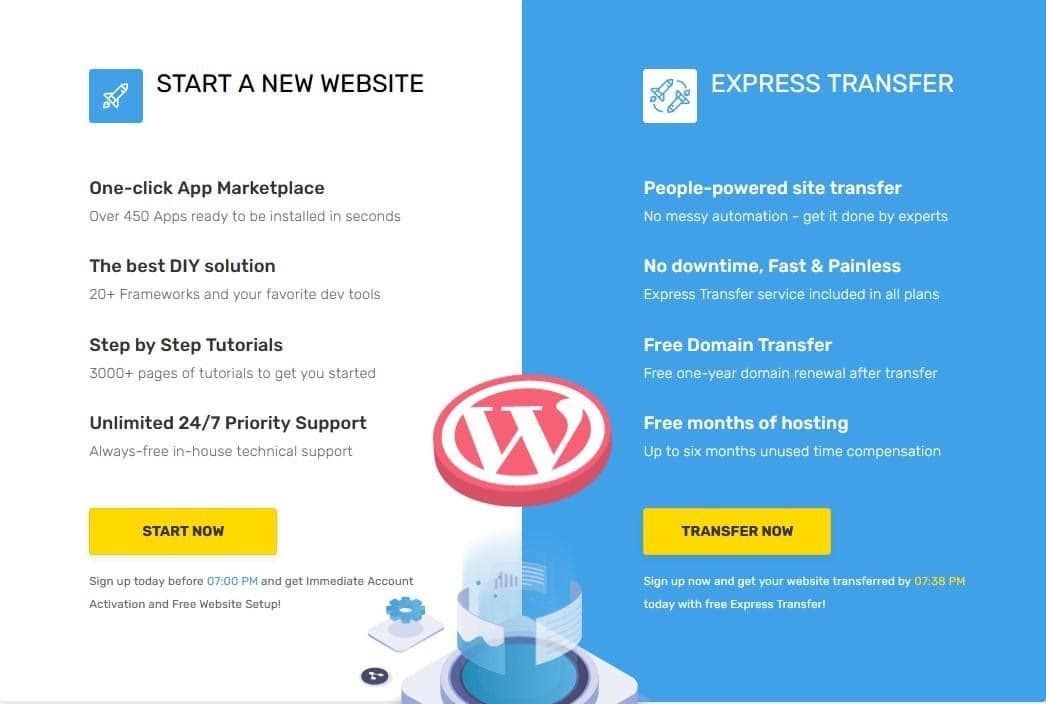 The downside with FastComet is that its "managed" WordPress hosting is essentially identical to regular shared hosting.
 Aside from the installer, there are no real managed features included, so you have to take care of updates, performance, and security yourself.
Features:
Complete account isolation. Even though FastComet's basic plans are hosted in a shared environment, each account has its own resources. In addition, security breaches from a neighboring account's website can't spread to your own.
Daily automatic backups. FastComet keeps backups offsite, so even if your account is hacked, you'll be able to restore your website quickly. You can even ask customer support for help.
Extensive caching. The FastCloud Extra plan includes five different layers of caching that'll speed up your website significantly. It's more expensive than the other plans, but still cheaper than Flywheel.
Data centers in India, East Asia, and Australia. FastComet has 11 data centers around the world, some of them in hard-to-reach locations like Mumbai, Tokyo, and Sydney. In terms of global deployment, FastComet is the next best thing after Kinsta.
Managed WordPress Features
None
Storage
15GB to 35GB
Monthly Visits
Unlimited (but bandwidth is capped)
Data Center Locations
The US, Canada, Europe, India, Singapore, Tokyo, Australia
Uptime Guarantee
99.9%
Pricing

$

2.19
If you're a WordPress developer, Flywheel's platform might seem restrictive. You can't customize the wp-config.php file, nor do you get full root access to your server.
But with Kamatera, you're in complete control.
 You can configure your VM to meet very specific hardware requirements, and you have root access, so no part of the server is inaccessible to you.
The best part? Kamatera's cloud servers are super–affordable.
 For the cost of Flywheel's cheapest plan, you can get 1 vCPU, 2GB of RAM, 20GB of storage, and 5TB of bandwidth, plus your OS of choice.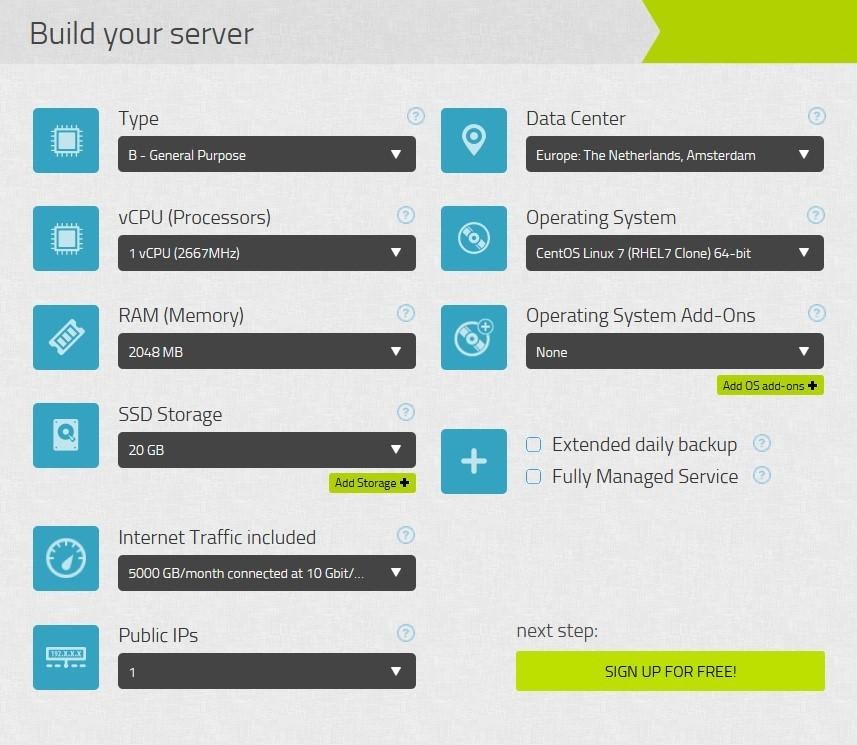 Bear in mind that Kamatera's cloud solutions are self-managed, so you will need to provision, set up, and maintain your own server.
 For a tech-savvy user, Kamatera is an ideal budget-friendly option, but I wouldn't recommend it to beginners.
Features:
Fully-customizable cloud. You buy exactly as many resources as you need for your project. Even after your server is deployed, you can easily add or remove CPU, RAM, and storage on an as-needed basis.
Choose your OS. Dozens of Linux distros are on offer. Pick your favorite OS during the setup process, and it'll be automatically installed for you.
Data centers in the Middle East. Not even Kinsta has data centers that cover this region. Kamatera has five data centers based in Israel, in addition to several other locations around the world.
Free trial. The 30-day trial includes a fully-customizable cloud server, plus access to all of Kamatera's cloud services. There are no hidden fees, and you can cancel at any time from the user portal.
Managed WordPress Features
No
Storage
20GB to 4TB
Monthly Visits
Unlimited (but bandwidth is capped)
Data Center Locations
The US, Canada, Europe, East Asia, the Middle East
Uptime Guarantee
99.9%
Pricing

$

4.00
Like Kamatera, InterServer offers affordable
cloud VPS solutions
,
 but these come preconfigured with an OS, a web server, a control panel, a one-click installer, and more.
You don't have to set everything up yourself, but you still get full control of your server.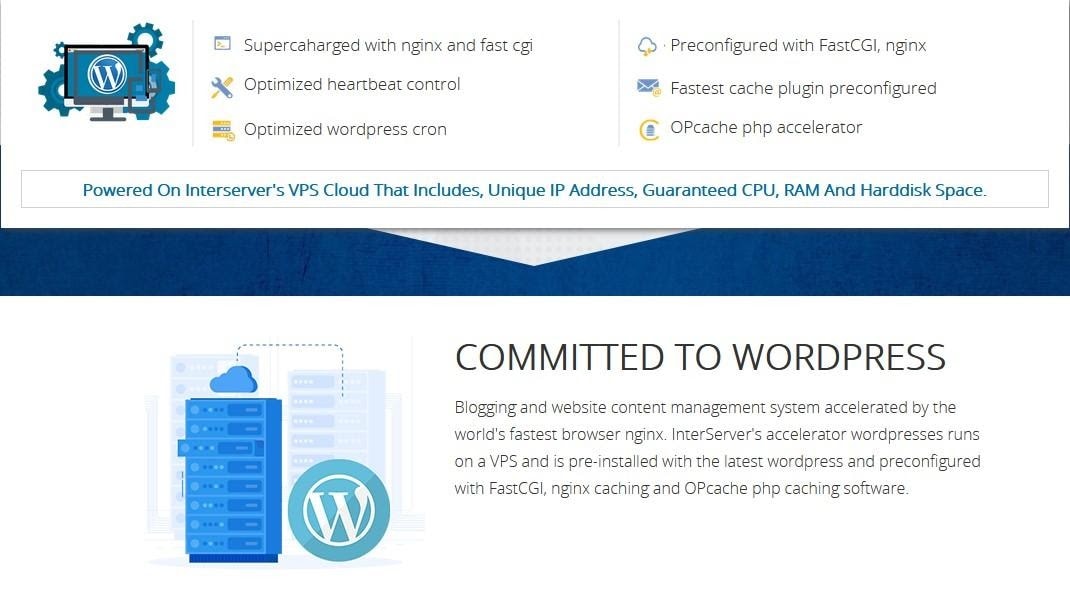 Alternatively, InterServer's Standard shared hosting plan works well for lower-traffic websites.
 It includes unlimited storage space, bandwidth, and email, but resources are shared between multiple users, so the plan isn't best suited for really busy sites.
The VPS is just slightly more expensive, and it comes with dedicated CPU and RAM.
InterServer has two data center locations, both US-based.
During my tests
, performance was good in the US and Western Europe,
but if your audience is in Asia or Australia, InterServer isn't the best option.
Features:
Webuzo control panel. This tool makes it easier to install and configure a web server, alongside your favorite CMS and other important software. A one-click installer for WordPress is also included.
NGINX web server. By default, InterServer's WordPress VPS uses NGINX, one of the most powerful web servers today. Expect better loading speeds and increased stability during traffic spikes.
Preconfigured caching. A caching plugin is already integrated into your dashboard, so you can activate it with just a couple of clicks. Or, you can replace it with a different plugin of your choice.
Full root access. Unlike Flywheel, InterServer gives you complete access to your VPS.
Managed WordPress Features
Automatic updates and backups (on Standard plan)
Storage
30GB to 480GB
Monthly Visits
Unlimited (but bandwidth is capped)
Data Center Locations
The US
Uptime Guarantee
99.9%
Pricing

$

2.50
A2 Hosting has both managed and unmanaged WordPress hosting, so it can be a good solution for all kinds of budgets.
If you opt for one of its
managed WordPress plans
,
 it'll cost you roughly as much as Flywheel, but with one important distinction:
A2 has unmetered bandwidth on all plans, so you won't be charged any overage fees.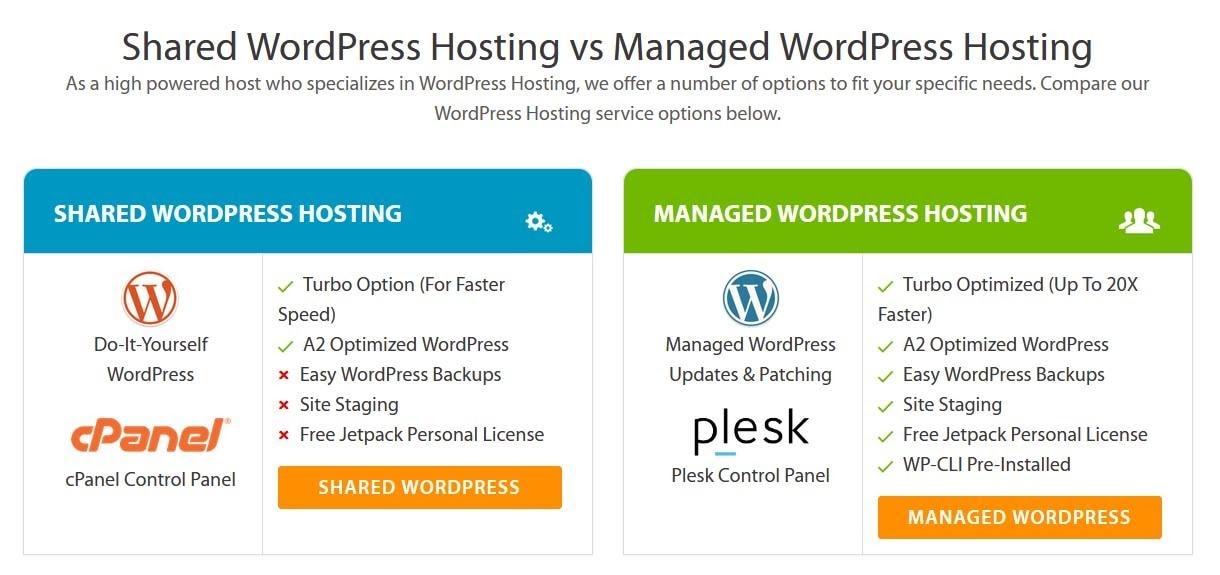 Overall, you can get away with paying less if you go with A2 Hosting, and you don't have to compromise on performance.
We've tested A2 over the course of several months, and even if you opt for the cheapest unmanaged plan, you can expect outstanding performance.
A2 Hosting WordPress Hosting
The reason why A2 is last on my list is its disappointing customer support.
 It's not completely useless, and you can open a ticket for more reliable help, but the live chat service is manned by amateurs (if I'm being generous).
Features:
"A2 Optimized." When you install the A2 Optimized version of WordPress, you also get a bunch of useful security and performance plugins. These are already configured for you, so you can jump straight into building your website.
"Turbo" servers. A2's managed WordPress plans are hosted on high-performance servers with more CPU and RAM and LiteSpeed technology, as well as fewer neighbors.
Jetpack license. All managed WordPress plans include a Jetpack Personal license. This premium plugin provides you with automatic backups, spam filtering, DDoS protection, an image CDN, site statistics, and more.
Integrated CDN. Cloudflare CDN (Content Delivery Network) is built into your A2 dashboard. When you turn it on, cached versions of your website's images and code are stored on servers around the world for improved global performance.
Managed WordPress Features
Automatic updates and backups
Storage
10GB to 40GB
Monthly Visits
Unlimited
Data Center Locations
The US, Europe, Singapore
Uptime Guarantee
99.9%
Pricing

$

11.99
Flywheel Is OK, But There Are Better Options
All the web hosts I've included in my list are fast and reliable, but to choose the best Flywheel alternative, you have to weigh your priorities.
For example, Kinsta offers the absolute best managed WordPress hosting that money can buy.
 It's fast, it's powerful, and it's still relatively easy to use, but it'll cost you a pretty penny. Liquid Web is a bit more affordable. It's not quite as impressive as Kinsta, but
it does offer a 100% uptime guarantee in addition to managed plugin updates, premium WordPress plugins, and unlimited monthly visits on every plan.
Or, if you want a budget-friendly solution for a small–to–medium website, Hostinger is your best bet.
 You can get an incredibly good deal if you sign up for multiple years, and performance is excellent for low-traffic sites.
As for tech-savvy developers who want full access to a cloud server, Kamatera should be at the top of your list.
 It's super-affordable, and it lets you customize your VM quickly to meet specific requirements.
Best Feature
Data Centers
Managed WordPress
Pricing
Kinsta
Managed performance and security for WordPress
24 (5 continents)
Fully managed

$

24.00

Liquid Web
Managed plugin updates, no overage fees
3 (2 continents)
Fully managed

$

15.83

Hostinger
Incredibly cheap WordPress hosting
7 (4 continents)
Automatic updates and backups

$

2.99

FastComet
Affordable hosting for India, East Asia, and Australia
11 (4 continents)
No

$

2.19

Kamatera
Affordable, self-managed cloud servers
13 (3 continents)
No

$

4.00

InterServer
Cheap WordPress VPS with root access
2 (1 continent)
Automatic updates and backups

$

2.50

A2 Hosting
Optimized WordPress installation, Jetpack license
4 (3 continents)
Automatic updates and backups

$

11.99
FAQ
Which is the best Flywheel alternative?
Kinsta is, hands down, the best alternative to Flywheel. Its performance is outstanding, the dashboard is easy to navigate, and the tech team takes care of virtually everything for you, from maintenance, to caching, to security. That said, Kinsta is just as expensive as Flywheel. It's worth the asking price in my opinion, but if you're working with a smaller budget, you can find some less costly options in our list of the best web hosting services for 2023.
Are there free alternatives to Flywheel?
There are a few decent free services out there, but none of them offer managed WordPress hosting like Flywheel. Even so, you don't have to spend a fortune to get a solid range of WordPress features. These cheap, yet reliable WordPress hosts have optimized servers, impeccable uptime, and generous entry-level plans.
How do I cancel my Flywheel account?
It's easy to cancel your account with Flywheel, and you don't have to get in touch with customer support to do it. From your dashboard, go to the user dropdown menu at the top right corner. Access Billing, then find the subscription you wish to cancel, and click on Plan details. This will take you to the Billing history page. Click the gear icon on the right-hand side of the screen, and select Cancel subscription. That's it.
Which is the cheapest and most reliable Flywheel alternative?
Hostinger is the cheapest Flywheel alternative that doesn't compromise on performance or security. If you sign up for several years, you can land an incredibly good deal for the entry-level WordPress plan. You get lots of storage space and bandwidth, plus great WordPress features like the LiteSpeed web server and the LiteSpeed Cache for WordPress plugin. Before you commit to a plan, don't forget to check out our coupons page to get the best possible deal.