With such a rapidly changing social media environment, it can get a little overwhelming for marketers striving to stay ahead of the curve. With so many tips and tricks, that can be used across several social media networks, it can get really messy.
In fact, it is unrealistic to expect any business to be knowledgeable about AL the latest content marketing trends. Therefore, to help, here are some of the newest social media features to add to your content marketing toolkit, as well as a few ideas for incorporating them into your social media strategy.
Instagram Videos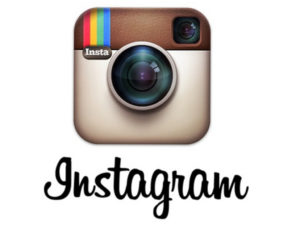 If you are looking for a more creative way to publish new content, you can now upload 15-second video clips to Instagram. With such a huge audience and its compatibility with Facebook, it's a powerful platform for branded content.
Depending on your brand's personality, you can even apply various effects to each video. Why not share exclusive news, footage from a live event, or show customers and prospects the more friendly side to your company?
Facebook Hashtags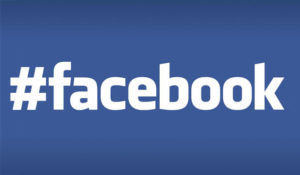 Like Twitter hashtags, Facebook hashtags are clickable phrases you can add to your posts to make them more searchable. Think of terms that will attract your target audience and phrases that will expose a wider audience to your products or services.
These are relatively new and not a lot of people know about the ability to add hashtags to their Facebook posts.
Make sure your brand is represented among the hashtags that are popular in your industry sector.
Twitter Cards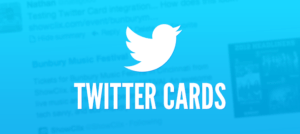 If you're looking for a new lead generation tool, Twitter Cards is worth investigating for its streamlined approach to capturing email addresses of prospects that come across your company via Twitter.
With ways to integrate Twitter Cards into your social media management tools, it could become an effective weapon in your content marketing arsenal.
LinkedIn Updates
On the right-hand side of the LinkedIn homepage, you can now find the "Who's Viewed Your Updates?" feature.
Launched to give businesses a clearer picture of recent engagement across the LinkedIn platform, the feature is a useful supplement to marketing analytics tools.
You can view what you have shared and who has shared your content over the past 14 days, which gives you a better understanding of your audience and in particular your key influencers.
New Charts in YouTube Analytics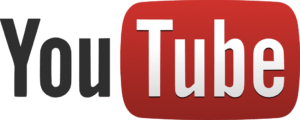 YouTube Analytics enhanced the way businesses could measure the performance of their videos, but people still wanted to get more of an overall picture of their entire video catalog. Now you can see reports of your top 200 videos and view new graphs comparing the performance of your videos and channels.
You can also compare video views geographically, and find out where your subscribers are located.
YouTube Subscribe Button

Expand your YouTube audience directly from your website or blog with the YouTube subscribe button. Once you've set it up, anyone on your website or blog can simply click on the YouTube subscribe button without leaving your domain.
Your channel will then appear on their homepage. This is a particularly useful tool for generating new leads and strengthening brand loyalty.
Pinterest Price Alerts for Rich Pins

For ecommerce marketers, the ability to put a price on Pinterest pins was a powerful marketing tool. Now, with Pinterest Price Alerts prospects can be notified when a product price is reduced. An email alert with the reduced price on the pin will be sent automatically to consumers.
To get Rich Pins, just add some code to your website – Pinterest have a step-by-step guide – and you're ready to roll.
This new feature is a great way to improve the visibility of your brand on Pinterest, as your logo appears on each pin and your products are more likely to feature in Pinterest's product category feeds.
SlideShare Player for Infographics

The presentation-sharing site has become one of the leading content marketing channels for many businesses. Now, when you upload an infographic it is automatically included in the infographic directory and is viewed in the new SlideShare player. Featuring a new vertical scroll function, the new feature optimizes the viewing experience for users.
With the new SlideShare Pro Analytics tool, businesses can see the number of views, embeds, and downloads every infographic accumulates.
Summary
As the social media arena continues to evolve, it is important for every business to assess each social media feature for its individual merits. Before using any of these tools, make sure they will enhance your long-term marketing goals and align with the needs of your target audience. By assessing the benefits of each tool over time, you can determine which ones are the most effective for your particular brand.
Not every company will benefit from every social media network out there, depending on what you are offering product and service wise will largely determine which methods and networks are going to work best for you.