Digital marketing is critical to almost any business's survival, and email marketing is a big part of it. The popularity of email marketing shows no signs of declining; in fact, as described in a recent survey of a little over 2500 email marketers, 58% plan to increase their email marketing budgets. Furthermore, the survey shows that among other channels, email marketing still leads the way in terms of ROI.
If you've ever been unhappy with your email marketing results, you know how costly and time-consuming the whole process can be. If that's your situation now, it's time to look at the root cause. Read on for seven common ways your email marketing could be suffering.
1. Outdated Email Database
Email databases naturally deteriorate over time. People change email addresses, or sometimes they simply deactivate them. Sending emails that reach no one will negatively affect your ROI.
How to fix this?
Prioritizing the quality of your database is one way to deal with the issue. So focus on getting high-quality leads, and keep your database well maintained and up to date.
You can also perform "email appending." This process verifies whether email addresses on file are active, and flags those that are not. You can work with a reputable company that offers append services. Consider using multiple providers for additional records or contacts if their data does not overlap. The provider(s) will then process customer contact data and provide missing email addresses when possible. After that, just provide a "permission pass" email to all the new email addresses. This will give email recipients an option to unsubscribe if they want no further communication. Here's an example:
2. Ineffective Email Subject Line
GetResponse's survey shows that only 28% of marketers test subject lines, whereas 51% of marketers do not test or optimize their email marketing efforts at all. If your emails' subject lines excessively use punctuation marks or all-caps, or if they contain misleading phrases, your email marketing campaign will suffer.
How to fix this?
The subject line of your emails must be clear, intriguing, and attractive enough to catch the recipient's attention. You can achieve this by incorporating the following ideas into your subject lines:
Create a sense of urgency

Use a fun, bright emoji

Offer a free gift
3. Totally Impersonal Emails
According to the State of Email Marketing by Industry report, only 58% of marketers use personalization techniques, and 42% send the same message to their entire database. This means that there's almost a 50/50 chance that whatever the recipient subscribed to is not designed to meet his or her needs or preferences.
How to fix this?
Fortunately, it's not too difficult to personalize your emails. Following these five steps:
Establish business goals and target audience needs.

Create marketing automation workflows.

Segment your list.

Turn data into actionable insights.

Analyze and optimize.
4. Unappealing and Non-Fictional Email Design
There are many reasons your emails might need a makeover. For example, they might be:
Hard to read

– this can be due to the font size being too small, having too many colors, or not having enough contrast.

Too long to read

– most people have little time, and a lengthy email just might be too intimidating.

All about you

– your subscribers will likely unsubscribe from your mailing list if every email you send says, "Look at me! I'm the best! Buy from me!" People opening an email have one thing in mind: "What's in it for ME?"

Inconsistent

– being consistent with your design and email frequency are essential to building recognition and a strong relationship with your readers.
How to fix this?
If you want your recipients to read your emails and act on them, keep your emails short and to the point! Always include helpful information, tips, and resources that add value. Additionally, emails you send should have a similar look and feel, and you should send them on a regular schedule so people know when they'll arrive.
5. Vague Sender
An email from an email address like info@XXXXX.com or sales@XXXXX.com can cause your email to end up in the spam folder or straight to the trash bin. This is because the exact sender is unknown, which appears suspicious!
How to fix this?
To make an email look more authentic, use a real person's name and email address as the sender. This small change costs nothing and will positively impact your message readability rates.
6. No Clear Call-To-Action (CTA)
Even if your CTA is perfectly crafted, there will be more people who will not respond to it than people who do. That's why it's more important than ever to make a clear CTA.
How to fix this?
Just ask yourself: What do I want my readers to do next after they read my email? It should not be always about urging them to buy something from you. You can ask them to subscribe to your blog, follow you on your new social media channel, or visit other relevant sources that support the message in your email.
7. Not Relevant to Target Audience
Being unfamiliar with your target group and its characteristics, behaviors, likes, and dislikes will surely harm your email marketing campaign. This can lead to an increase in unsubscribe rates, low open rates, low response rates, and ultimately low conversion rates on all email marketing efforts.
How to fix this?
Before sending email communications out to a mass audience, you should segment your target market, keeping in mind their specific needs and preferences. Design messages that personally appeal to your readers and add value to their lives.
8. Not Optimized for Mobile
Are you reading this on a mobile device? Based on the following statistics, chances are that yes, you are. According to Flurry's State of Mobile report, the time consumers spend using mobile phones is increasing every year. In 2017, the average U.S. consumer spent an astounding five hours a day on their mobile phone. Their latest data for the US shows how the multi-device majority dominate, particularly among millennials.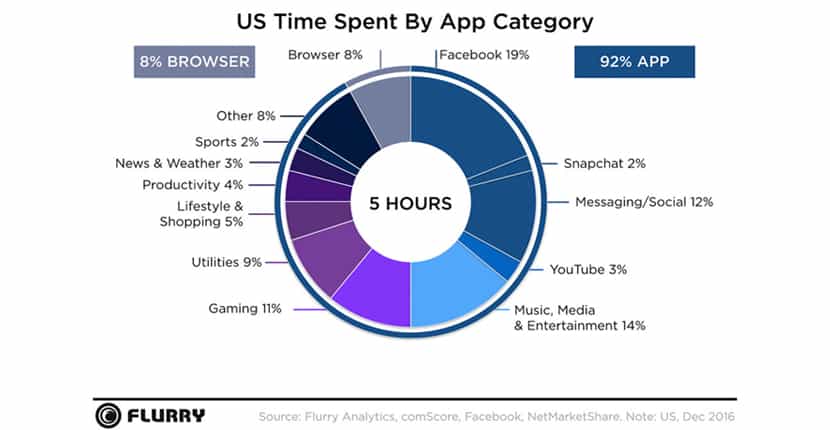 How to fix this?
Optimizing your emails for mobile should be a must in 2018. No excuses. That's the least you should do, as creating a dedicated mobile marketing strategy is also something that companies have done already. Also, use an adaptive web design to tailor your layout and content for desktop, tablet and smartphone screen dimensions.
Think, tweak and test. Repeat.
Analyze your email marketing workflows to find out how to effectively convert prospects into buyers. Think about the answers to questions such as:
What data do I need in order to send relevant communication?

What conclusions can I draw from these subscribers' behaviors?
Then tweak your campaign using one or more of the eight suggestions above. And then, perform a live test to evaluate the results.
As change is the only constant, practice these three T's to the tee to constantly optimize your email marketing campaign. Only then will you ensure that your marketing investments reliably result in profits.
– – –
Get Response survey: https://blog.getresponse.com/email-marketing-beyond-free-report.html
State of Email Marketing by Industry report: https://www.getresponse.com/resources/reports/state-of-email-marketing-by-industry-2016.html?_ga=2.224355867.1640765200.1531213105-1167079931.1531213105
Flurry's State of Mobile report: http://flurrymobile.tumblr.com/post/157921590345/us-consumers-time-spent-on-mobile-crosses-5
IMAGE:
US Time Spent By App Category: https://www.flickr.com/photos/138382953@N08/32499326803/in/dateposted-public/