#1 Producing High Quality Content –

DO

#2 Link Building Like It's 2005 –

DON'T

#3 Pushing Your Social Media Platforms –

DO

#4 How Many Times Can I Cram This Keyword In? –

DON'T

#5 Creating Outreach Campaigns –

DO
#1 Producing High Quality Content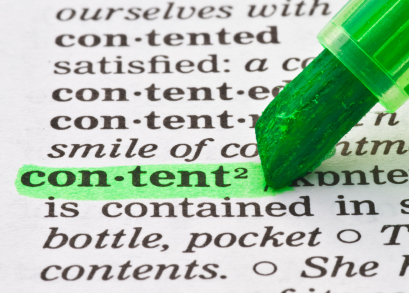 We have all learnt that content is paramount to success when it comes to online marketing. Whether that is advertising content, informative guides or right down to how you write your meta descriptions and page titles. Now more than ever, you need to be focusing your attentions on writing the best type of content you can on any given subject. Let's look at the facts: There are billions of websites in the World, and there are probably hundreds that specialise in what you do, so standing out from the crowd is what you need to be doing. So, let's say you specialise in bicycles and you want to write a product page for a Raleigh Scafell 19" Mountain Bike. The chances are this review has been covered by plenty of other sites so you need to make your page the definitive article.
Tips:
Use photos, videos, and go into detail in what you are writing about. Don't forget to add in any technical specs (people love this), and don't forget to add the ability for people to share that age socially.
#2 Link Building Like It's 2005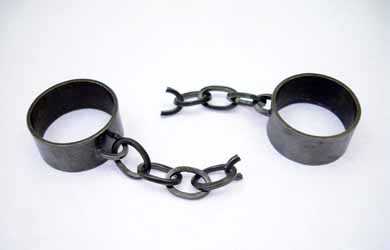 The landscape of SEO has changed a lot on the last 4 months let alone the last 10 years, and if you are still running strategies that were implemented in 2005 then it's time to sit down with your SEO Manager and refresh what you are doing. In 2005 link building was paramount to search engine success, and SEO's would use automated software solutions to send out URL's to directories and article sites as they crept closer to their link target for the week. To be honest, most of what went on in 2005 should be completely eradicated from memory in 2013 strategies. Heck, even content was scraped and automatically spun… In 2013 it's not about buying links or trying to drop link comments on other people's sites. In 2013 it's more about respect and it's about earning links as opposed to finding quick fire ways of buying them.
Tips:
Think about quality.
#3 Pushing Your Social Media Platforms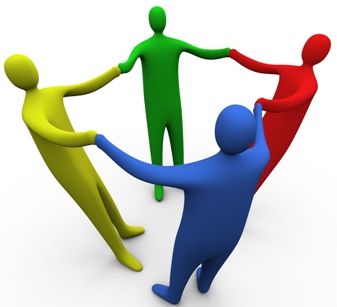 We have talked about this on a few occasions now and I still feel it's important to drum across the impact that Social Media networks and established accounts can have on not just search engines, but real people. If you have a dormant social media account then now is the time to get it active and start reaching out to customers in your niche. Don't just post status updated about you and your products, mix it up a bit with content from your website's blog, or take industry news and retweet it. Above all, make sure that you keep an eye on what is being said and reply in a timely manner to any private messages or mentions of your brand. It pays to be punctual and it pays more to actually give a reply to a question. Even if you have a negative reply to respond to, do not ignore it.
#4 How Many Times Can I Cram This Keyword In?
Let's spam our page title, meta description and try and fit 'X' amount of mentions of this keyword in the content.
Does this sound familiar?
If it does then I hope this was something you removed from your strategy a few years ago, as there is no place in the this world for keyword spamming. You need to be thinking from a users point of view as opposed to a search engine, and the chances are if you are reading some content and think its spammy then so will Google and your users. Remember that quality will prevail so keep things clean and spam-free.
Tips:
Meta descriptions are the snippet of content you will see in search engine results, instead of spamming this with keywords (which won't help anyway), try creating a set of good call to action sentences on what the page is about. You will not only have a compelling meta description but you will also increase the chances of people clicking through.
#5 Creating Outreach Campaigns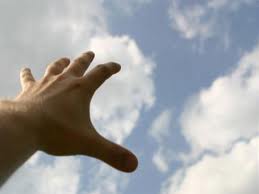 Over the past year, you might have come across several job titles featuring Outreach Managers or Community Outreach Specialists. These roles represent contemporary positions within the field of SEO, wherein Outreach personnel engage with businesses, individual bloggers, and social media profiles. Instead of sending off a template "Can I buy a link" or "Can we buy advertising space" message, these outreach specialists will interact and engage with site owners with the end goal of them placing high quality content on their website. The idea is that these specialists will identify and then target key influencers such as journalists, blog editors, publishers and site owners who they can then use for improving their link building strategy.
Tips:
Before writing nay content or reaching out to potential influencers, you will need to find out your target demographics and then base your content around them. If your content is well targeted, and the site you are placing the content on is of the right fit, you can get some incredible results.
Summary
These 5 points are particularly geared towards helping small businesses and freelancers identify the recent changes that need to be made in order to bring search marketing strategies into 2013. Try a few of these examples out if your SEO is outdated, and measure the results for yourself, you will not be disappointed. There are tens of marketing methods that you may have found work well for some of your campaigns. Therefore,
if you have any other ideas that can help
people's search marketing strategies move forward then please do share them with us in the comments section below.