Forbes has hailed SlideShare as the "Quiet Giant of Content Marketing"–what with SlideShare's 60 million visitors per month.
4 Powerful Social Media Techniques from Website Planet
So, if you haven't been leveraging SlideShare's incredible marketing potential, now is the time to do that. Here are ten strategies that can help your marketing material stand out and succeed in the free slideshow distribution website.
Template
Carefully plan and design the overall look and theme of the SlideShare presentations that you will be uploading. There should be a consistent feel about them as this helps greatly with your branding. You can easily accomplish this by having a professional-looking template that matches the vibe and color motifs of your company website, as well as your branding scheme. Then simply add new content to the slide templates each time.
Rich Media
Don't restrict yourself to creating slide presentations based only on images and text. Go for multimedia delivery, and incorporate audio and video files. Use other informative content formats to draw more and more people to reading and interacting with the marketing materials you've uploaded. You can commission case studies and reports, ebooks, and whitepapers, optimize their main arguments for use as slideshows, and then upload them to your SlideShare page. It is also a good idea to repurpose your old blog posts, newsletters, and other marketing releases into compelling slideshow presentations.
Images
People are drawn more to images than to textual components. So, exploit visual metaphors, infographics, and conceptual images to make a point. Use fewer words, and avoid generic stock photography.
Social Sharing
Pay attention and take advantage of the social network sharing buttons that accompany your presentations. If you get included in the most shared lists for LinkedIn, Facebook, or Twitter, you can definitely broaden your marketing reach, because your slideshow would be featured on SlideShare's home page.

An effective way to attain this goal is to focus on one social media site at a time. It also helps to ask your audience. Write something along the lines of: "Please help us hit the most shared on Facebook! If you find this slideshow helpful, kindly share it to other users."
LinkedIn
Capitalize on the social networking site for business professionals. Bring your content on SlideShare to LinkedIn. To do this, integrate SlideShare with LinkedIn by clicking More on the LinkedIn menu options and selecting SlideShare. You can also ask your employees if they would be willing to do the same on their personal LinkedIn accounts. Aside from embedding and sharing a link of your SlideShare presentation on LinkedIn, consider posting to relevant industry groups. Have a brief, catchy summary to go with the SlideShare presentation link, and then post it on LinkedIn groups.
SlideShare Event or Conference
If you have a forthcoming company event, prepare several high-quality slide presentations about it beforehand so that you can upload them right after the event. Group the slideshows under your SlideShare Event. Then tweet and tag your event attendees in various social media sites, so they will spread the link to your SlideShare Event. You might also want to include @SlideShare. Your event may end up getting featured on SlideShare's home page.
Cover Slide
To entice people to read what you have to offer, make the title slide of your slideshow presentation pop. Spend time to make its design vivid and stirring. Compose an attention-getting title that meets the seventy-character limit–because you would want people to view the heading in its entirety. The nitty-gritty involving the creation of your first slide is crucial to your SlideShare marketing strategy, because roughly 80 percent of readers don't get past any title.
Lead Generation Form
At a starting price of $90 per month for 30 leads, you can become a SlideShare Pro account holder with an ability to capture leads through a form that you can embed anywhere on your slideshow presentation.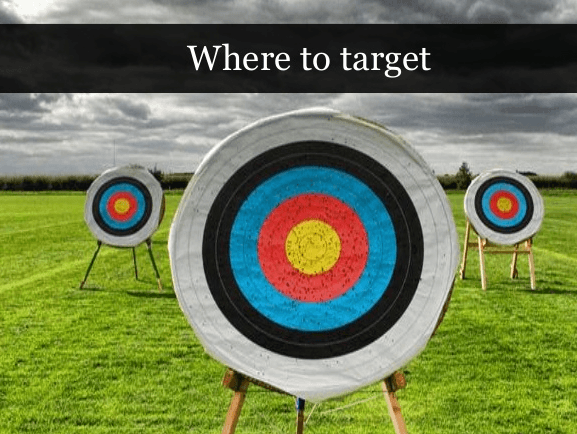 As a SlideShare Pro account holder, you receive a notification containing the SlideShare user information of whoever downloaded and filled out the lead generation form.
Call to Action 
Your final slide should contain a relevant and strong call to action. It can be a link to your chosen landing page or a short form asking for the prospective customer's email address, for example. Then track the results through analytics, so you can evaluate if your SlideShare marketing is working. 
User Comments
An approachable brand that offers meaningful content can easily amass a loyal following. So, don't ignore the user comments on SlideShare and the social networking sites where you embedded and shared your SlideShare presentation. Take time to read them and to respond accordingly.