How To Combat Stolen Content In A Few Easy Steps
The Internet has a global reach and there are more spam sites out there, than genuine sites of value. It is because of this ratio, that stolen content can become a problem, but there are ways where you can make your own stolen content work for you.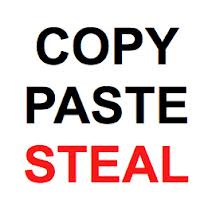 Why is content stealing a problem? There are a number of issues; the first is that your own content on another site could in fact outrank your original piece, and of course that your own site could be penalised by Google for plagiarism (even though it is your own content).
You could spend hours writing a great article that is full of data, stats and informative information, for someone to come along to the site and steal it word for word. The unfortunate fact is the longer you work on content and the more you put into it the better that content will be, which results in the likelihood you will attract more thieves.
So what can I do about this?
The first obvious method is to place some internal links in each article that you write, that links through to another page or post on your site. The chances of a content thief checking for links is pretty low considering the fact that they couldn't be bothered to even rewrite the story in the first place. This way, you get backlinks to your site.
However, on the flip side of this you could be getting plenty of links from a site that rips and pulls duplicated content from around the net…not so good.
Take action yourself
The next idea is to simply contact the site and ask them to take the content down (if you are dealing with one thief), if you get no reply then it's always worth contacting their web hosting service to report the problem, they can then suspend the site.
Notify Google
Google also have some handy tools. If the site is only ripping your content off then you can use the DMCA tool (Digital Millennium Copyright Act) at google.com/dmca.html or file a spam report through your webmaster tools account if the site is ripping more sites off.